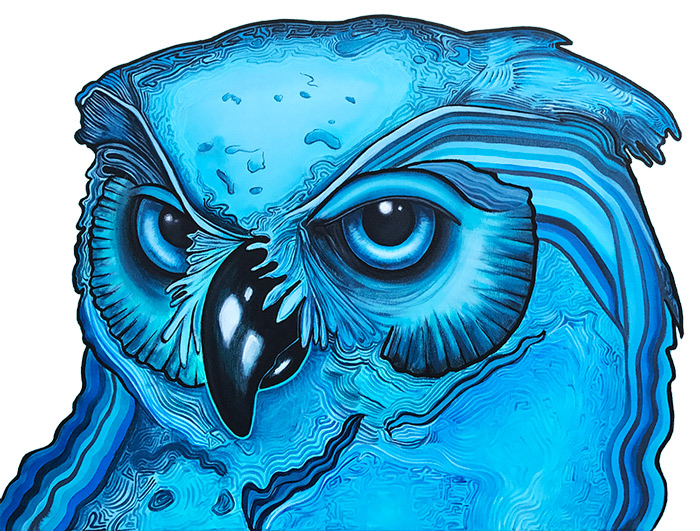 Green Door Studio is back on the map, honoring its roots with an eclectic mix of art and artists, including Steve Sharon (abstract paintings), Justine Poole ('60s-style furniture), Danny Lefrancois (fantastical mixed media works), Jason Pappas (recycled/repurposed/assemblage art), Eric Eickmann (urethane, acrylic paintings), Jon Black (metal jewelry), Brea Schwartz (HANKS, handkerchiefs designed by women artists), Jeff Bruno (oil, acrylic, latex, and charcoal paintings), and Nicole Christman (pop surrealist paintings) (image). Opening: Friday, October 19, 6-10pm, 4 Howard St (in the alley across from Dealer), (802) 318-0963. Show runs through the end of November, open by appointment.
Opening reception: Friday, October 19, 6-10PM
Open by appointment other times.
4 Howard Street, in the alley across from Dealer.com
(802) 318-0963
Art Map Burlington #48