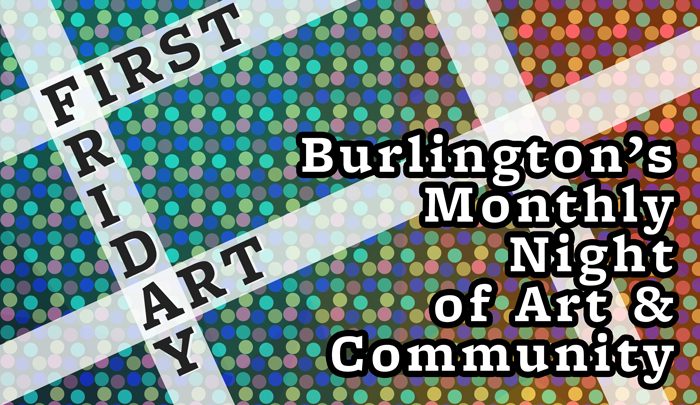 The next First Friday Art is
December 2nd, 5-8PM.
First Friday Art is a monthly, community-wide event where dozens of art venues across the city host openings, exhibitions, and happenings.
The event is free and open to anyone.
Most venues are open from 5PM to 8PM, but some are open earlier or later.
Art Map Burlington is the official guide to First Friday Art. Pick up a copy at any participating venue. Enjoy!
---
Laptop refurbishing shop shows work by area artists in monthly shows. Through 12/31/2016: Julie Gunderson's "Creatures of the Crust" addresses themes of mortality and the human experience. She combines representational and abstract techniques together to create an awe-inspiring presentation with an existential intensity. 196 College St, (802) 578-9687. Open M-Sat, 9:30-8; Sun, 10:30-6. (image: Btown 1 by Julie Gunderson)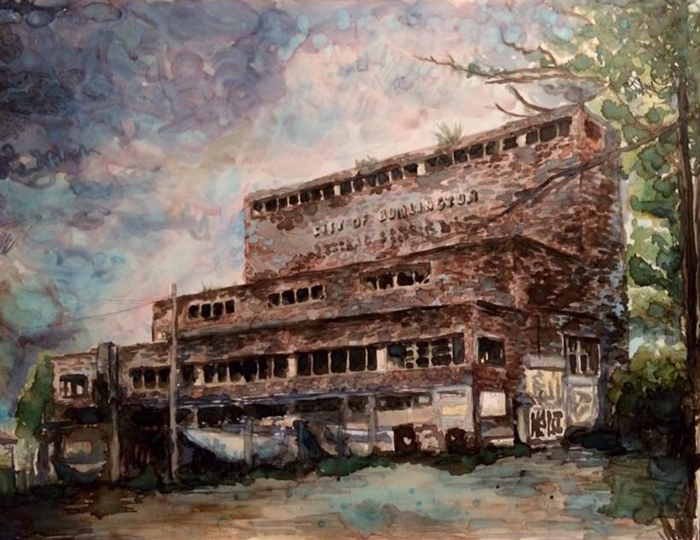 Open daily 7AM-11PM. Member-artists are showcased in the café seating area. 82 S Winooski Ave, (802) 861-9700.
Salon featuring a dedicated gallery space with rotating exhibits focused on eclectic and bold work. Through 12/31/2016: "Sammada" is large-format photographs on canvas by Dok Wright. 106 Main St, (802) 864-2088. Open Tues-Thurs, 10-7; Fri-Sat, 10-5. (image: Prazamsaka (72″x48″; dye sublimation print on fabric))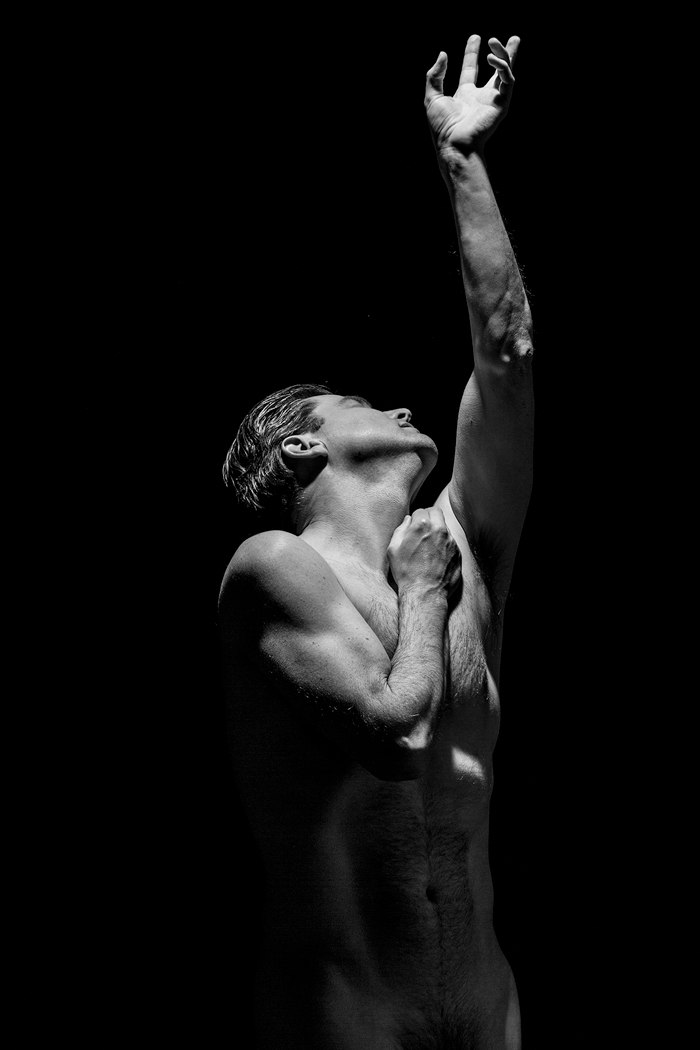 A 5-floor visual arts center promoting excellence, experimentation, and education in all forms of contemporary art. Through 1/14/2017: Water, as both ecological fact and metaphor, is the subject of this year's "Of Land & Local: Watershed". The show, both at BCA and Shelburne Farms, supports artist led conversations about issues impacting the Vermont landscape. Artists at BCA: Sean Clute, Cameron Davis, Al Larsen, Rachel Moore, Michael Zebrowski, John Douglas, Casey Blanchard, Galen Cheney, Mark Reamy, Gail Salzman. 135 Church St, (802) 865-7166, Open Tues-Thurs & Sun, 11-5; Fri-Sat, 11-8. (image: Ojihozo by John Douglas)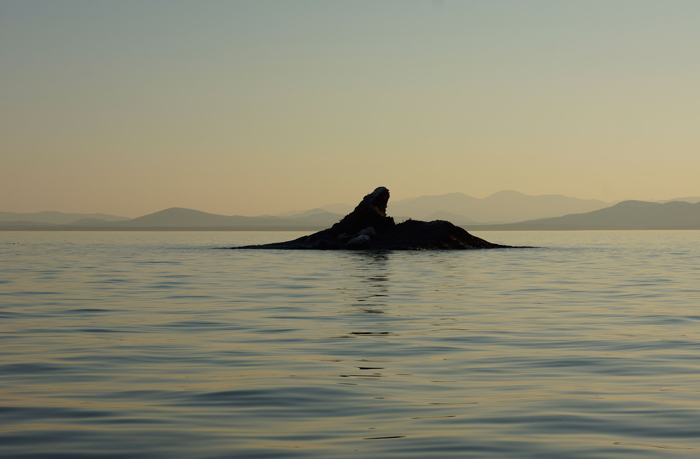 A community spot since 2007, New Moon Café presents work by Burlington area artists in the dining area. Through 12/2/2016: "Change on the Horizon" by the Milton Artists' Guild. 12/5/2016 to 1/7/2017: Tatiana Yakusheva: "For me, Art is Life and Life is Art…Every time I draw or paint, I try to improvise with new mediums, styles. Art for me turns into meditation process, it is something sacred, magical, ephemeral." 150 Cherry St, (802) 383-1505 or (802) 383-1496. M-F, 7:30AM-8:30PM; Sun 8AM-8:30PM. (image: painting by Tatiana Yakusheva)

Showing the works of over 200 juried, Vermont artisans in month-long exhibits. Through December 2016: The 2016 Holiday Show has a special focus on John Churchman's new book, Brave Little Finn. As always, there is also a medley of holiday themed artwork from a number of Frog Hollow Artists. Opening reception during First Friday Art. 85 Church St, (802) 863-5458. Hours vary by season.
Presenting "(moon_heart)*" (image below) in the Church Street window by artist Nyx Black, who creates as Anonymous Muse, and says about the work "heart and its secrets like the moon at midnight." 104 Church St, (802) 860-6630. Open M-Sat, 8-5; Sun, 9-4.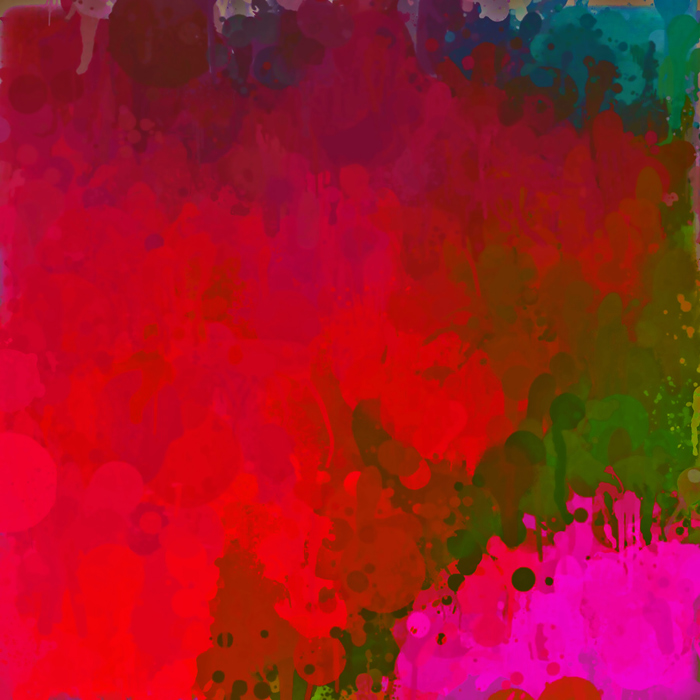 The walls of this Church Street café are lined with art by Vermont artists whose work deals with Vermont themes. Through December 2016: UVM senior Caroline Bick documents friends, strangers and life on the street throughout her day-to-day life as a college student. She's often "the fly on the wall", seeing, but unseen, capturing small, beautiful moments and subtle expressions that people often overlook or take for granted. 42 Church St, (802) 865-6227, Open M-Thurs, 7-9; F, 7-10; Sat, 8-10; Sun, 9-9.
Community organizations share their mission through artwork on the main floor. Through December 2016: Mareva Millarc has "a compelling desire to create art along with an intrinsic ability to capture the infinite." Her art "allows for personal interpretation, blurred realities, and creative opportunities. Allow yourself to be moved by that which is undefined." Curated by BCA. 149 Church St, (802) 865-7166, M-F, 8:30-4:30. (image: After Hours by Mareva Millarc)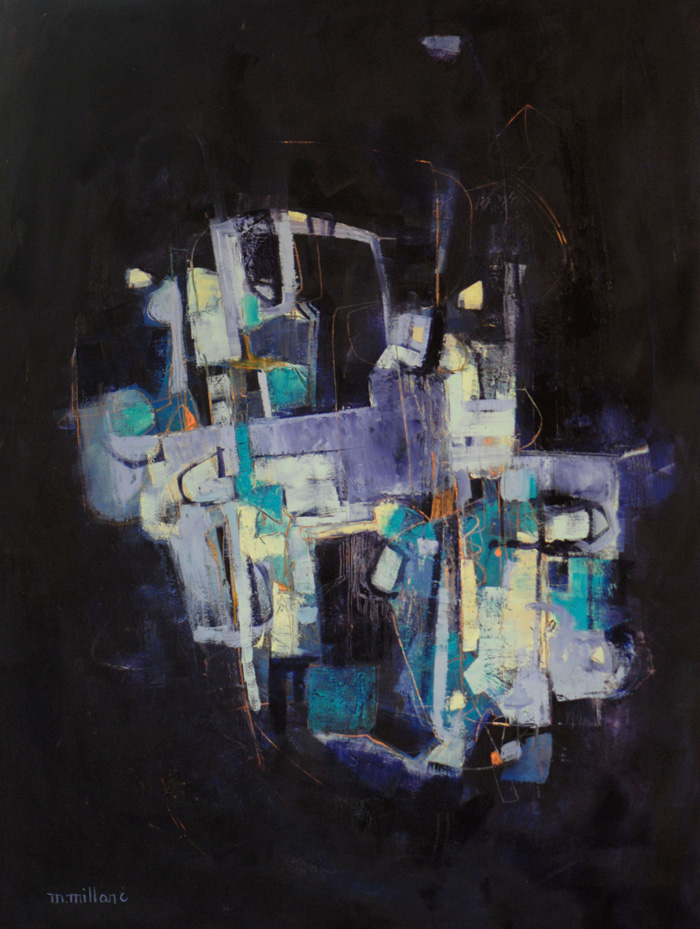 Part of Maglianero Café, space has high ceilings and large windows and hosts a Youth Poetry Slam during each First Friday Art. Through 12/2/2016: Ken Russack's "Urban Studies 101" speaks to the study of our socio-economic and cultural basis and the urban environment that we habitat, with a focus on the houses of Burlington's neighborhoods. 47 Maple St, (802) 861-3155. M-F, 7-7; Sat-Sun, 8-6.
ONE Arts Center is a community art center in the Old North End, featuring exhibitions, classes, and children's programs. Through 12/23/2016: ONE Arts annual Holiday Market continues, featuring unique, handmade gifts by area artists. 72 N Champlain St. Open Sat-Sun, noon-5.
Presenting art by students, artists-in-residence, faculty and invitees in a variety of exhibitions and settings during the school year. Through 12/8/2016: Alumni Game Art, Design, Programming, and Production show featuring concept art, playable game media, panel discussions and workshops. Through 12/10/2016: "Plug/Unplug" is Champlain game design professor Joe Manley's ceramic wall sculptures brought to life by digital projection mapping. Through 12/10/2016: Eben Markowsky's elephant sculpture Gravity in the Rozendell Courtyard. (image below) 12/12 to 12/31/2016: Senior Graphic Design students exhibit a diverse group of projects representing the culmination of their concentration in this Capstone Show. Opening reception: Monday, December 12. 375 Maple Street (Hauke Family Center, 2nd Floor), (802) 860-2700, Thurs, 10-5; Fri, 4-8; Sat, 11-4:30.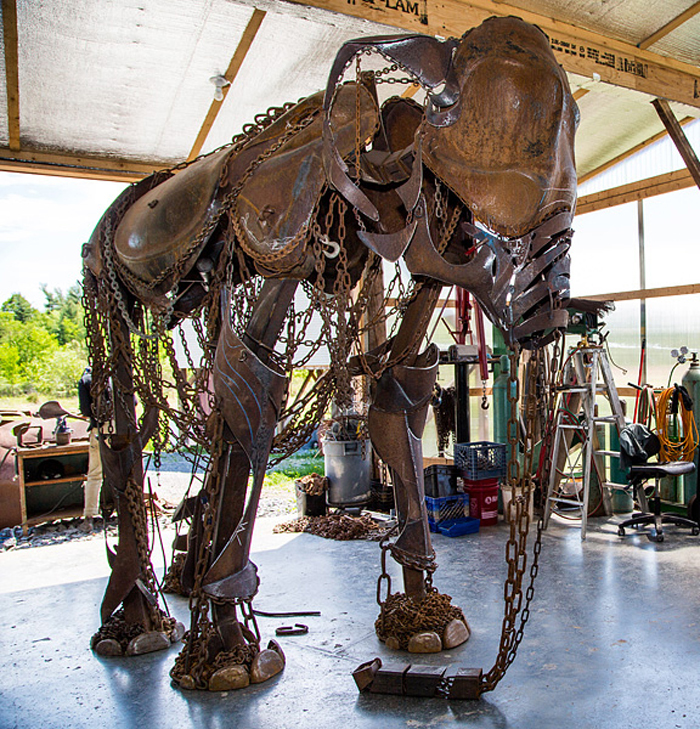 Home to 14 artist studios with a shared exhibition space. December 2016: The artists of Brickwork Art Studios present "Peace Offerings". Join them for the opening reception during First Friday Art. 266 S Champlain St (enter from parking lot at 277 Pine St). Open for First Friday Art and by appt. (image: Casey Blanchard)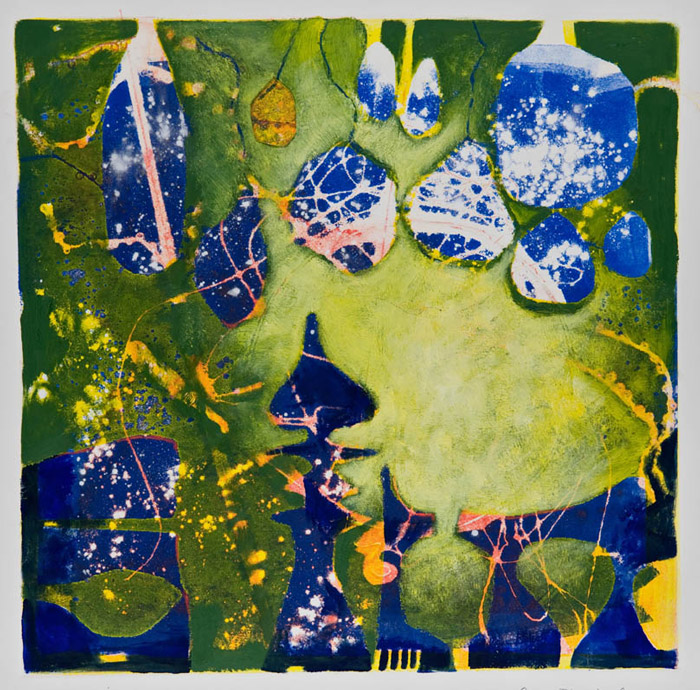 Curated by SEABA, showing large-scale 2-D work and installation sculpture with multi-media work presented at their quarterly openings. 12/2/2016 to 3/31/2017: VCAM: "The Elements" by Kristin Richland, Elizabeth Cleary & Gwendolyn Evans presents painting, mixed media and sculpture views of earth, soaring and spinning in air, worlds under water, fire in unexpected places, and humor. RETN: Works from Lynn Cummings (image), who creates in watercolor, acrylic and collage; everything from impressionistic, colorful landscapes to dramatic and sometimes whimsical abstracts. Opening reception during First Friday Art. 208 Flynn Ave, #2-G, (802) 651-9692, Open M-F, 10-10, Sat, 10-5.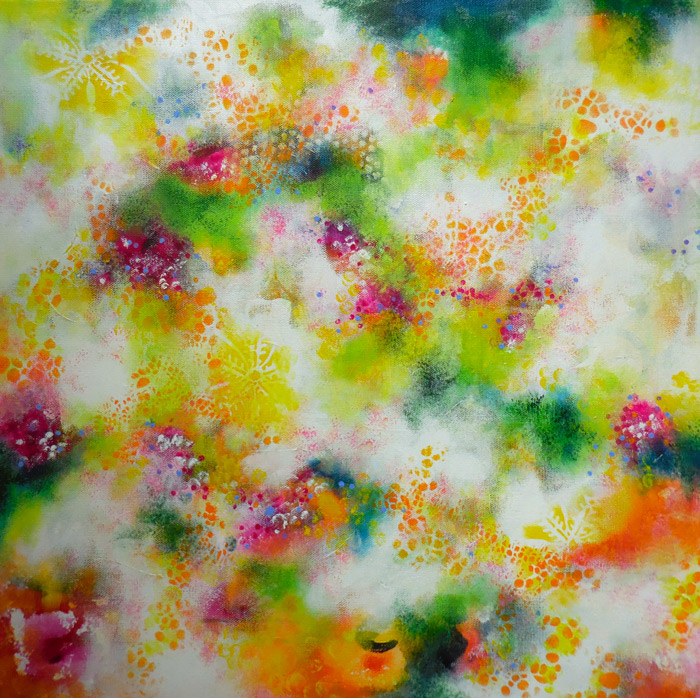 Home to 18 working artist studios and two main galleries. Main Gallery 12/2/2016 to 1/28/2017: "Small Works" is open to all artists and mediums. Non-juried, though all work must measure 12″ or smaller in all directions, before framing. Perfect sizing for holiday gifts. Backspace 12/2 to 12/31/2016: "Creative Competition" is back for the Holidays! Artists should submit work between 3PM on 11/30 and noon on 12/2. Visit spacegalleryvt.com for more details on both shows. Opening during First Friday Art, 5-9 (Creative Comp voting, 5-8). 266 Pine St (Soda Plant), (802) 578-2512, Open Thurs-Sat, Noon-5.
Sample Switchback brews or grab a pint while enjoying local art in the viewing hallway that also overlooks the bottling line. December 2016: "Pets with Tiny Hats": Matt Douglas learned to draw at a young age by consuming healthy amounts of Looney Tunes and Ren & Stimpy. After spending his teen years filling the margins of his algebra notebooks with doodles, he attended the Savannah College of Art & Design where he honed his skills in Animation. 160 Flynn Avenue, (802) 651-4114. Sun-Thurs, 11-7; Fri-Sat, 11-8.
This eclectic second-hand shop is home to a revolving collection of art. 377 Pine St, (802) 540-0107, M, W-Th, 10-5; Fri-Sat, 10-9; Sun, 11-3.
Aaron Stein's license plate artwork: map sculptures, shadow boxes, photo frames, wine racks, cuffs, house trailers, lamps and ornaments all created out of recycled license plates from all 50 states. 266 Pine St (Soda Plant), (802) 355-4091. Open during First Friday Art and by appointment.
Showing art by SEABA members in the gallery and hallways. 12/2/2016 to 12/31/2016: Shop local: one of a kind items, gift cards, artwork, and more throughout the businesses of the South End Arts District. Come on out and support your community, see your South End neighbors during the South End Holiday sHOP, all month long! SEABA's Artist Market features jewelry, glassware, and many other unique crafts. Opening reception during First Friday Art. 404 Pine St, (802) 859-9222, Open M-F, 9-5.
Abstract contemporary by artists Bruce R. MacDonald, Gordon Auchincloss, Joël Urruty and George Peterson. Large, precise and multi-dimensional. December 2016: "Light Box to Abate the Dark" is stainless light sculpture artist Bruce R. MacDonald's homage to Louise Nevelson's Black Box. Open for First Friday Art. 27 Sears Ln (next to Greer's), (800) 639-1868, Open for First Friday, 5-8, Thurs-Fri, 9-5 & by appt.
This manufacturer of custom vinyl records shows art in its hallway. December 2016-January 2017: The Howard Center Arts Collective and the Bellcate School present their winter show with guest artists. Opening reception during First Friday Art, 6-8. 660 Pine St #5 (behind Feldman's Bagels), (802) 540-8188. M-F, 9-6.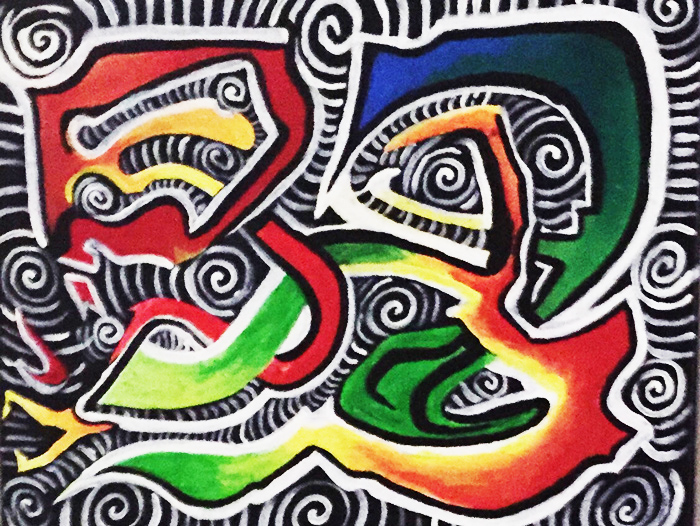 Hosting a variety of artistic media, featuring local, national and international artists. Through 12/10/2016: Jeremy Lee McKenzie, artist and writer, exhibits his narrative wood scrollwork. Artist talk and reception: Thursday, November 10, 5:30. L/L Center Room 233, UVM East Campus, (802) 656-4200. M-F, 1-8:30; Sat, 12:30-4:30.
The hallway galleries are designed to act as an academic forum for the display of new ideas. Through December 2016: First Floor: Andrew Frost's "Straight & Sound" is black-and-white digital photographs of nature, decay, and human intervention taken in and around Bergen County, NJ. Second Floor: "Battle Journal" by CCV faculty member Linda Shere (image below) was created purely from imagination and contemplative instinct. Her intimate watercolors deconstruct war, femininity and history. 1 Abenaki Way, Winooski, (802) 654-0505, M-F, 8-8; weekends, call for hours.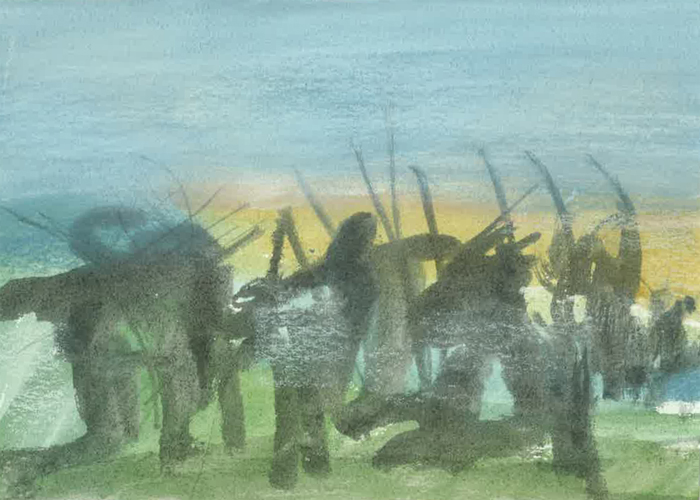 Art and wine among the vines, with quarterly shows of Vermont art in the tasting room. 12/1/2016 to 3/1/2017: A painter of rural and urban realist landscapes and minimalist abstracts, Vergennes artist Peter Fried presents a show of "Studio Selections". He says, "Art…might catalyze the rediscovery of a saner way of being in the world–individually and collectively." 6308 Shelburne Rd, Shelburne, (802) 985-8222, Open daily 11-5.
Presenting a stylistically diverse collection of original work by artists of regional and national stature. 12/2/2016 to 1/31/2017: "Treasure the Small" features over 25 fine regional artists and is focused on small and affordable original art. Shelburne Village Stroll: Friday, December 2 until 7. 12/2 to 12/10, 10% of sale proceeds from gift items will be donated to Hunger Free Vermont. The gallery also has a unique collection of fine crafts and gift items. 86 Falls Rd, Shelburne, (802) 985-3848, Open Tues-Fri, 9:30-5:30, Sat, 10-5. (image: Barn Study Red #7 by Frank Wood (oil on panel))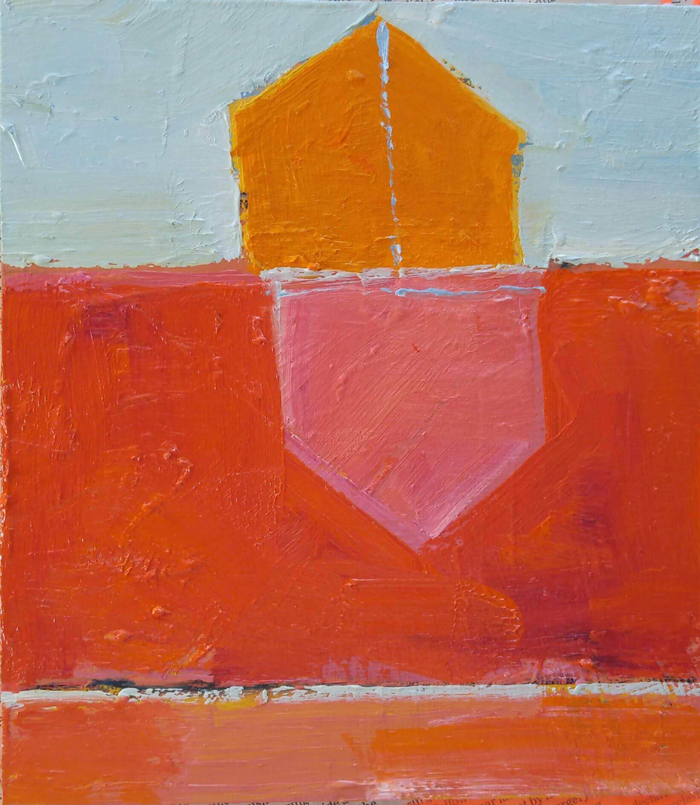 The gallery regularly features the work of Davis Studio students and instructors. During First Friday Art, 5-9, shop for affordable art gifts made by six area artists and Davis Studio staff. Pottery, bags, decorative pillows, quilts, mixed media block prints, greeting cards, woodwork, jewelry, handblown glassware, and more are featured throughout the show. Kids welcome 5-7. Art by Davis Studio staff remains on display and for sale through 12/31. Closed 12/23 & 12/30. 916 Shelburne Rd, S. Burlington, (802) 425-2700. Open M-F, 8-5; Sunday brunch, 8-1.
---
 Listing an Exhibition
Are you a gallery, art studio, individual artist, or a business that hosts exhibitions of artwork? Then membership to Art Map Burlington is for you. You can sign-up for a single issue or a full year. For more information, call (802) 264-4839 or EMAIL.