Art Map Burlington promotes contemporary art in the Greater Burlington area by informing the community about exhibitions, events, and the work of area artists. Ask for a copy of the print edition at any of these venues.
---
Where to See Art-March 2018
Click the venue name to read more.
Exhibitions of work by regional artists related to Flynn programming during the same time period. Through 3/31/18: "Constructed Gestures" features collages, montages, and digitally manipulated photography by Wendy James, Greg Merhar, Sandy Milens, Bruce Pendleton, Paul Reynolds, and Derrick Senior. Curated by John Killacky, Flynn Center Executive Director. 153 Main Street, (802) 652-4505, Sat, 11-4 and by appt.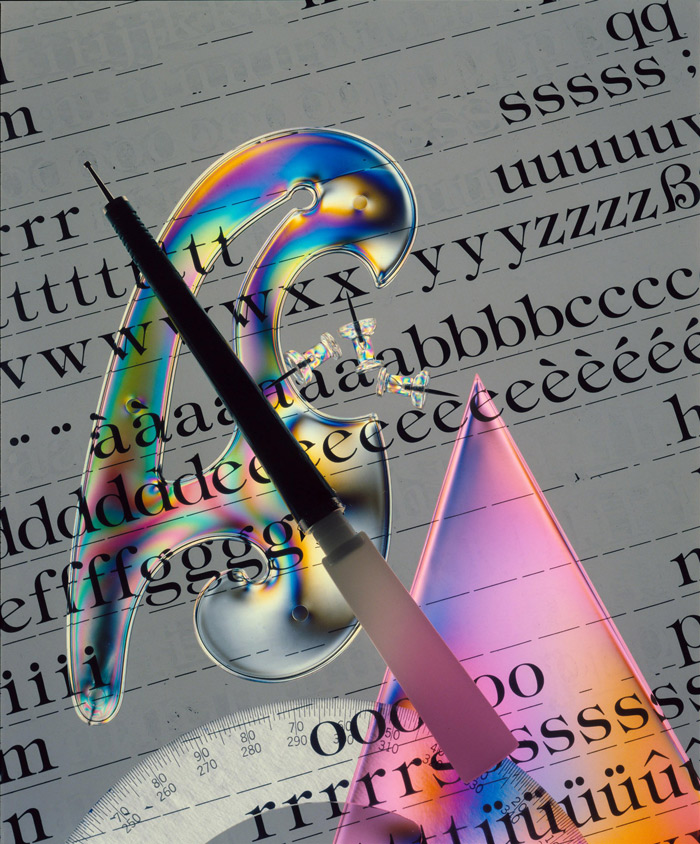 Laptop refurbishing shop shows work by area artists in monthly shows. Through 3/31/18: In "The Art of Experience", the natural world puts emerging artist Shastina Rose Ann-Wallace in a state of wonder that fills her with an urge to capture and recreate what she is seeing and feeling. Opening during First Friday Art. 196 College St, (802) 578-9687. Open Tues, W & F, 10-6; Thurs, Noon-6; Sat, 11-5. (image: Underbrush Beauty by Shastina Rose Ann-Wallace (16″x20″; acrylic on canvas; 2017))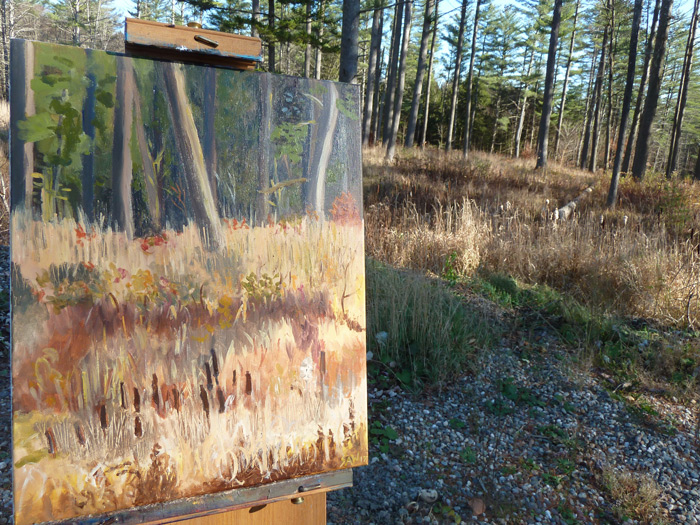 Burlington's only public library since 1875 shows art by area artists and nonprofit groups throughout the year. Fletcher Room, 3/1-3/30/18: "Women Speak: Resistance Art by Meta Strick, India Tresselt, & Sarah Rosedahl", mixed media, fiber art and illustration created in response to the 2016 Presidential Election. Mezzanine Balcony & Main Reading Room, through 4/29/18: Recent architectural photographs by Martin Bock. 235 College St, (802) 865-7211, Open daily at 10, Noon on Sunday.
3/3 to 3/29/2018: "A Show of HANDS" is over 100 decorated wooden hands adorning the walls of the cafe, culminating with a Silent Auction on Thursday, 3/29, 6-8PM. Proceeds benefit HANDS, a non-profit getting food to low-income older adults in Vermont. 169 Cherry St, (802) 651-8834, open M-F, 6:45-3; Sat-Sun, 8-3.

Open daily 7AM-11PM. Member-artists are showcased on the Member Art Wall, located behind register 10. March 2018: Burlington artist Frank DeAngelis' "Paint Mayhem Under the Influence of Loud, Fast Music" is paint experiments that were produced using spray paint, acrylics, and oils mixed with various liquids and who knows what else! 82 S Winooski Ave, (802) 861-9700.
Salon featuring a dedicated gallery space with rotating exhibits focused on eclectic and bold work. The work in "Abstract Interpretations in Watercolor" by Stowe artist Lisa Forster Beach, NWS is in response to the artist's environment, experiences, impressions, and perceptions both seen and felt. 106 Main St, (802) 864-2088. Open Tues-Thurs, 10-7; Fri-Sat, 10-5. (image below by Lisa Forster Beach, NWS)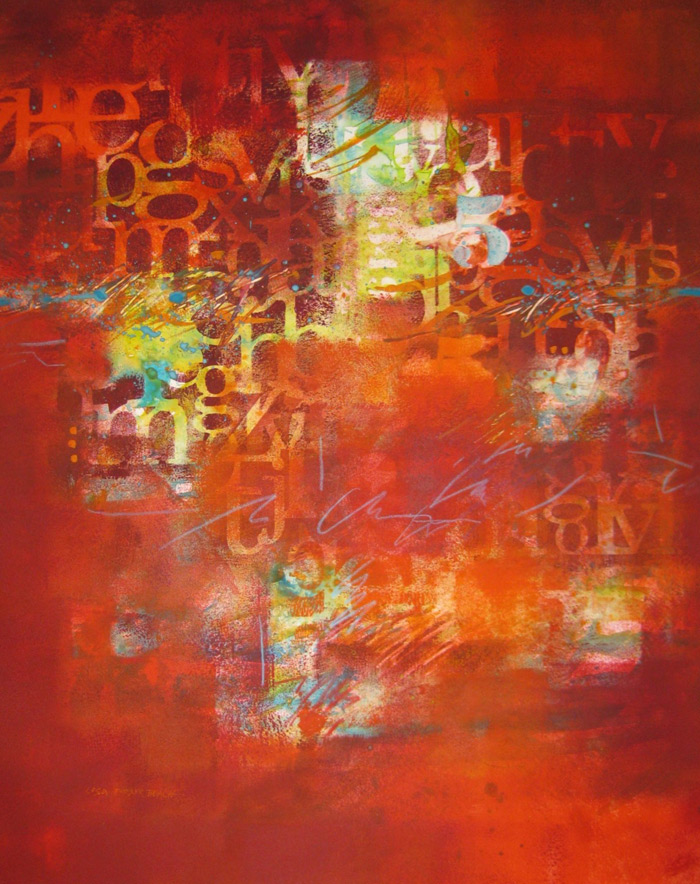 Featuring contemporary art exhibitions that connect art and community, nurture creativity, imagination, and ignite a passion for learning through the arts. Through 4/7/18: Dusty Boynton's "From Within" merges memory and personal experience to create works that are seemingly childlike in appearance but sophisticated in gesture and expression. (image: Be As You Are by Dusty Boynton (46″x58″; oil on linen; 2015. Courtesy of Denise Bibro Fine Art)). In "New Constructions", Edwin Owre references the sensibilities of the formative American art movements of the 1960s and 70s, while embracing contemporary expressions of mark-making. Elise Whittemore's "One by One" uses patterns to develop a narrative that explores the physicality of printmaking as well as formal constructs that are inherent to the natural world.135 Church St, (802) 865-7166, Open Tues-Thurs, Noon-5; Fri-Sat, Noon-8.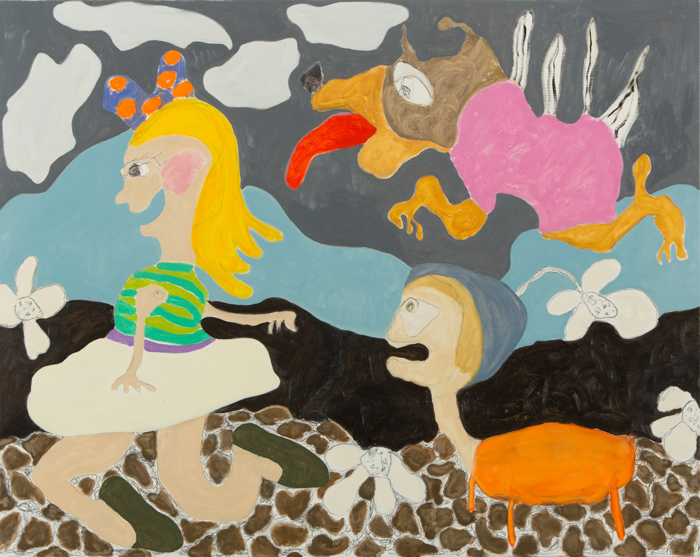 A community spot since 2007, New Moon Café presents work by Burlington-area artists in the dining area. Through 4/30/18: Gordon Glover's "Composite/Synthesis". He says, "Recovering pack rat curates ephemeral collected objects into integrated synthesized composites." 150 Cherry St, (802) 383-1505 or (802) 383-1496. M-F, 7:30AM-8:30PM; Sun 8AM-8:30PM.
Showing the works of over 200 juried, Vermont artisans in month-long exhibits. March 2018: Presenting the work of artists, both emerging and established, who received a grant from Frog Hollow in 2017: Diane Shullenberger, Eve Jacobs-Carnahan (image), Francesca D'Elia, Holly Walker, Irene Lederer LaCroix, Jane Kirby, Jeremy Ayers, and Jon Black. Opening during First Friday Art. 85 Church St, (802) 863-6458. Hours vary by season.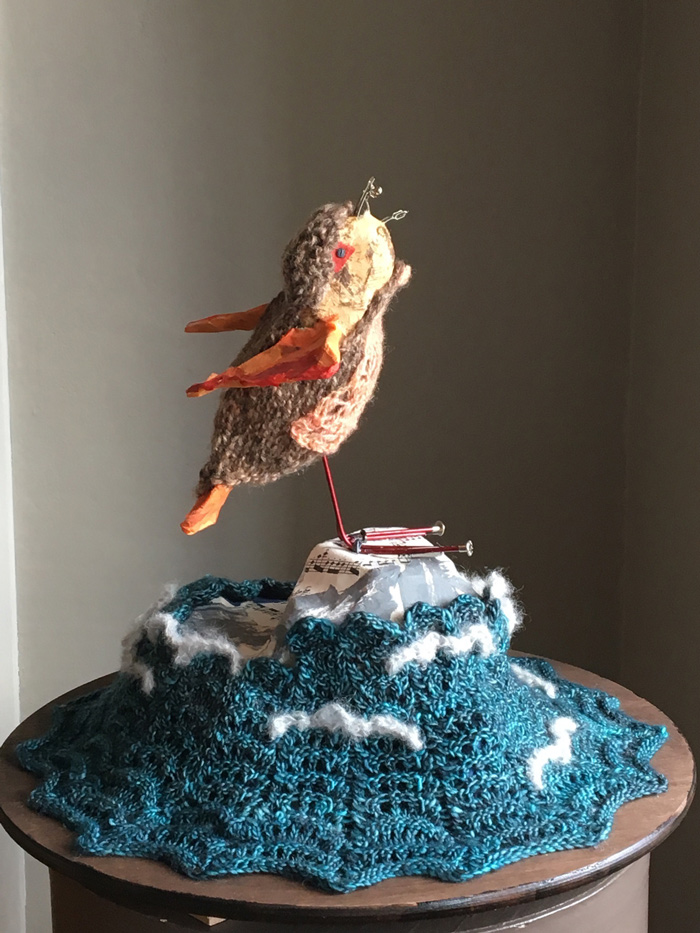 The walls of this Church Street café are lined with art by Vermont artists whose work deals with Vermont themes. Through 3/31/18: area photographer Jacquelyn Potter, who recently co-founded the shared artist space, Wishbone Collective in Winooski. 42 Church St, (802) 865-6227, Open M-Thurs, 7-9; F, 7-10; Sat, 8-10; Sun, 9-9.

Connecting Burlington's emerging artists with emerging patrons of the arts to create just and sustainable communities. Through 4/24/18: "Encounter Empty" is installation work by Kevin Donegan, Samantha Eckert and Lydia Kern that reflects on the physical, psychic and spiritual architecture that holds emptiness, as a nest holds an egg. During First Friday Art visit the open studios of New City's 3 artists-in-residence, 5-8. 132 Church St, (802) 355-5440, Open Tues-Fri, 11-5. (image: untitled by Keven Donegan (2017))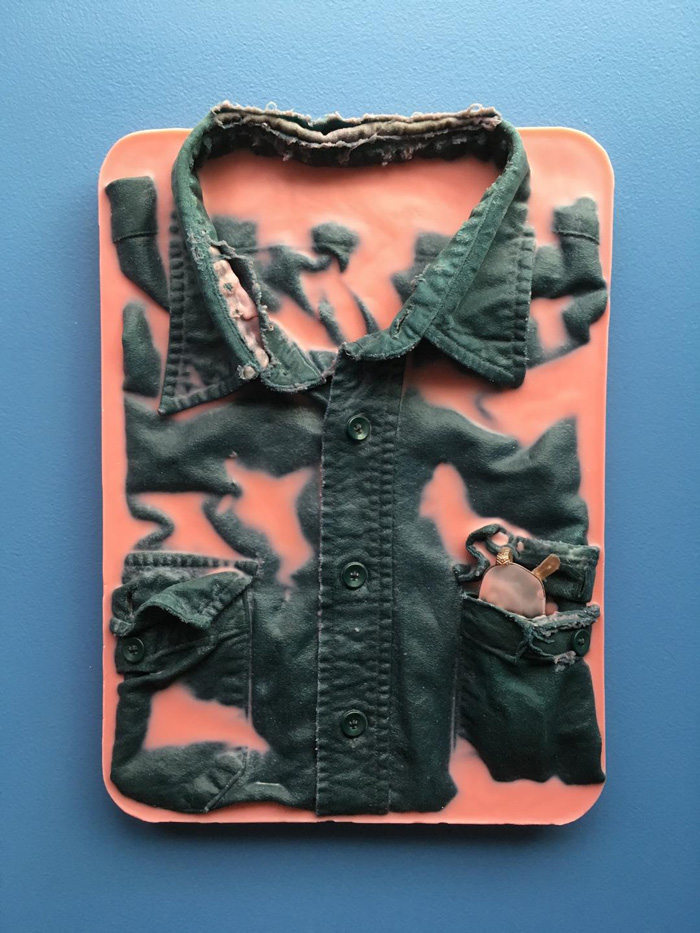 BCA curates the artwork on the main floor. 3/8 to 3/28/2017: "31st Annual Children's Art Exhibit" features over 150 original works by young artists from the Burlington Elementary Schools. Awards Ceremony with the Mayor in Comtois Auditorium: Thurs, March 22, 5:45PM. 149 Church St, (802) 865-7166, M-F, 8:30-4:30 and for First Friday Art. (image by Kunga Justino, 2nd Grade, Champlain Elementary School)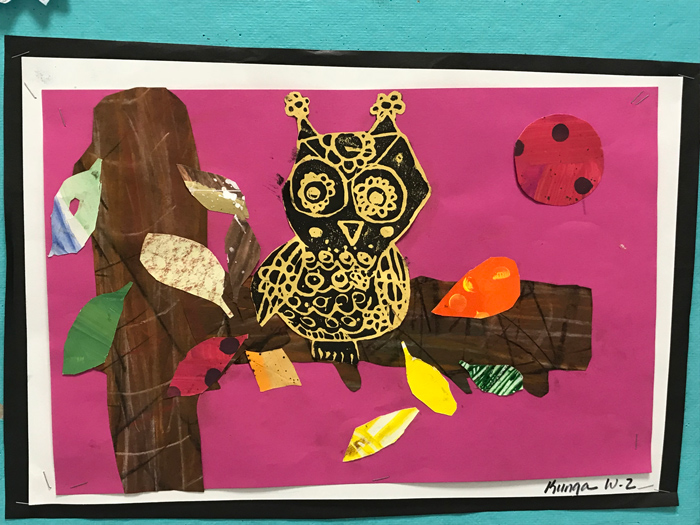 Art's Alive is dedicated to increasing awareness and appreciation of Vermont visual artists. Through 3/30/18: 5th Annual Open Photography Exhibit presenting work received after an open call to all Vermont-resident photographers. Each artist presents 1-3 images. Artist reception: Friday, March 9, 5-7PM. 1 Main St, (802) 859-9222, M-F, 8-3; Sat-Sun, by appt. (image: Woody by Sharon Radtke)

Serving up imaginative beers for enlightened palates and regional art throughout the eclectic lakefront brewery. 3/2 to 4/30/18: "Fomo" is Burlington artist Will Gebhard's second solo show and deals with perceived depth, split-second decision making, indecision, anxiety, and surrender through vibrantly painted wood cutouts. Meet the artist during First Friday Art and enjoy "Youth Lagoon" a new canned beer with a label designed by the artist. Live music, 8-10PM, by Mal Maiz. 112 Lake St, (802) 399-2511, M-Thurs, Noon-10; Fri-Sat, 11-Midnight; Sun, 11-7.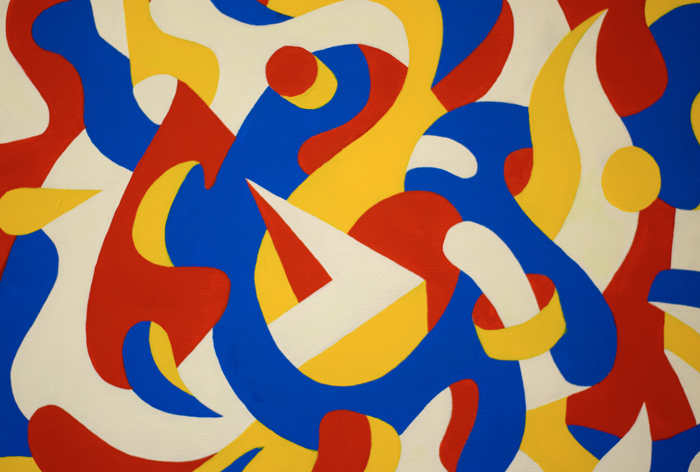 Showcasing traditional and non-traditional visual art in bimonthly shows in a space overlooking Lake Champlain. 3/2 to 4/30/18: Burlington artist Frank DeAngelis' "Paint Mayhem Under the Influence of Loud, Fast Music" is paint experiments that were produced using spray paint, acrylics, and oils mixed with various liquids and who knows what else! Artist reception during First Friday Art. Curated by SEABA. 60 Lake St, Suite 2-E, (802) 859-9222. Open M-F, 8-3, Sat-Sun by appt.
Presenting art by students, artists-in-residence, faculty and invitees in a variety of exhibitions and settings during the school year. Through 3/23/18: Eric Esckilsen's Ralston: Quality of Life is designed to mimic a local history museum, featuring historical ephemera and artifacts from the fictional Vermont town of Ralston. 3/29 to 4/14/18: The "2018 Juried Student Show" features pieces in photography, graphic design, video, audio, sculpture, 3D model, and manual and digital illustration & painting. 375 Maple Street (Hauke Family Center, 2nd Floor), (802) 860-2700, Thurs, 10-5; Fri, 4-8; Sat, 11-4:30.
Curated by SEABA, showing large-scale 2-D work and installation sculpture with multi-media work presented at their quarterly openings. 3/2 to 5/31/18: Robert, Steve and Dennis Gold are three professional artists, originally doctors, with no formal art training. They have evolved their styles by feeding off one another and influencing each other's work across several mediums, including mixed media, watercolor and charcoal. Their separate experiences have influenced their personal subject matters. Meet the artists during First Friday Art. 208 Flynn Ave, #2-G, (802) 651-9692, Open M-F, 10-10, Sat, 10-5. (image below by Steve Gold)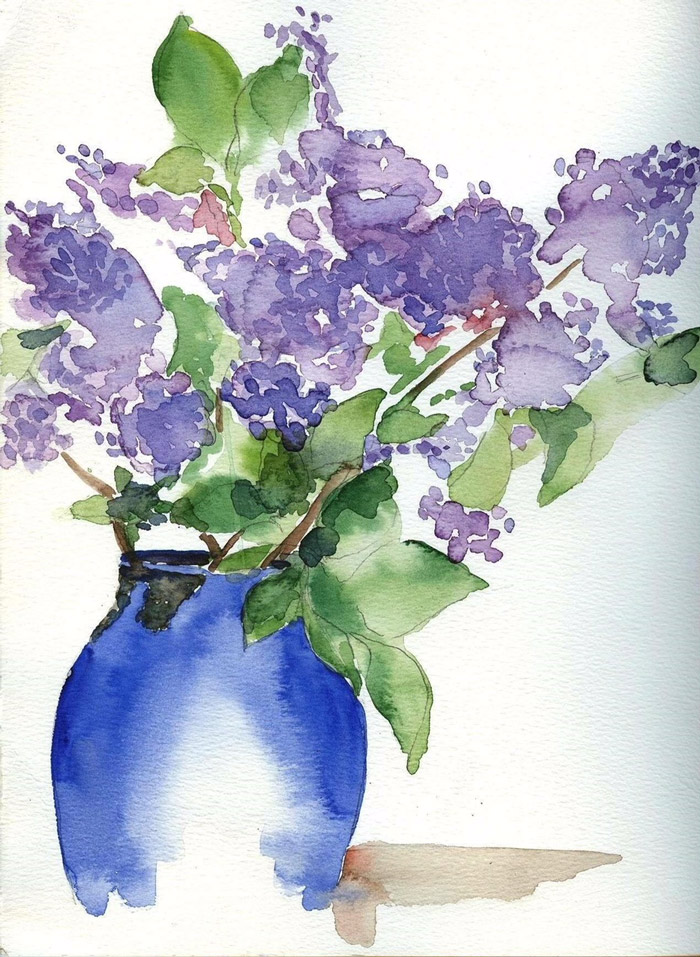 Traditional and non-traditional exhibitions and community-based events. The artists maintain a gallery presence and handle sales. 3/4 to 4/30/18: In "The Exquisite Corpse Shall Drink the New Wine", Rutland artist Bill Ramage assembled 9 artists to draw directly on FLYNNDOG's walls in the automatic manner of French Surrealist André Breton, who began using the "exquisite corpse" for artmaking around 1925. Artist reception: Friday, April 27, 6-9PM. 208 Flynn Ave, (802) 363-4746, M-F, 7-4, Sat, 9-Noon.
Home to 12 working artist studios and a gallery. 3/2 to 3/31/18: "In the Moment" is a show of collage work by Ashley Roark, Barbee Hauzinger, and Christy Mitchell. Opening during First Friday Art, 5-9. 266 Pine St (Soda Plant), (802) 578-2512, Open Thurs-Sat, Noon-5. (image: Awaiting Ert by Barbee Hauzinger)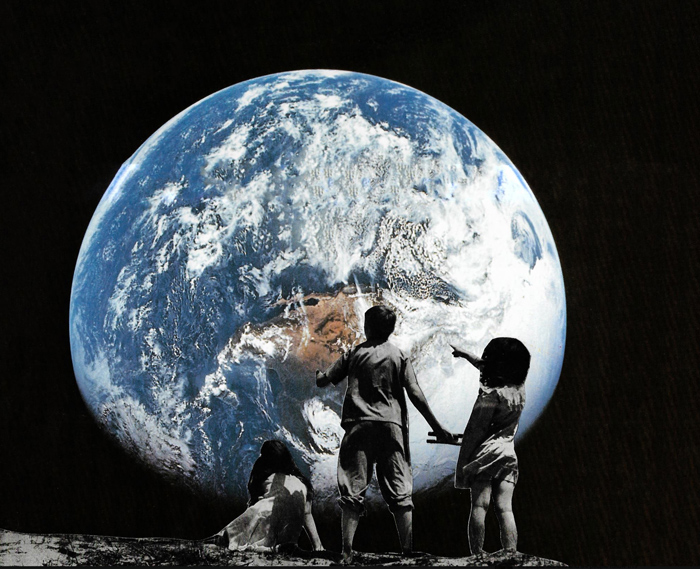 This eclectic second-hand shop is home to a revolving collection of art. 377 Pine St, (802) 540-0107, M, W-Th, 10-5; Fri-Sat, 10-9; Sun, 11-3.
This sprawling South End complex shows art in the first, second & third floor corridors. Ongoing. First Floor: Dennis McCarthy, Frank DeAngelis, Janet Bonneau, Rae Harrell, Robert Gold and Terry L. Mercy. Second Floor: E. James, Lynne Reed, John Metruk and Marilyn Barry. Third Floor: Gabrielle Brooks, J. Thorpe, Mike Reilly and Rebecca Rouiller. Curated by SEABA. 128 Lakeside Ave, (802) 859-9222, Open M-F, 6-6.
Aaron Stein's license plate artwork: map sculptures, shadow boxes, photo frames, wine racks, cuffs, house trailers, lamps and ornaments all created out of recycled license plates from all 50 states. 266 Pine St (Soda Plant), (802) 355-4091. Open during First Friday Art and by appt.
Two working studios featuring abstract, eclectic, and sometimes chaotic original paint work by Franky D, who started painting for the first time in 2016 with no formal art training. His work is passionate, gritty, and imperfect much like life itself. 266 Pine St (Soda Plant), (802) 355-3502. Open Thurs-Sat, Noon-5 and by appointment.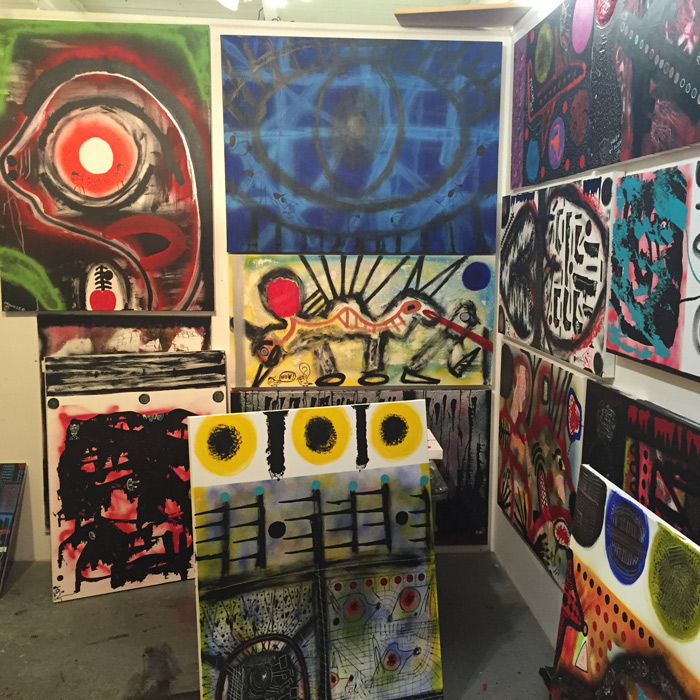 Showing art by SEABA members in the gallery and hallways. Through March 2018: Lynn Cummings' "Shapes, Signs & Symbols–Legacy of the Ancients" is inspired by the artist's observations of evidence of the ancients, particularly in the southwestern US, as well as several cultures in the South Pacific, Peru and Colombia. Opening during First Friday Art. 404 Pine St, (802) 859-9222, Open M-F, 9-5. (image below by Lynn Cummings)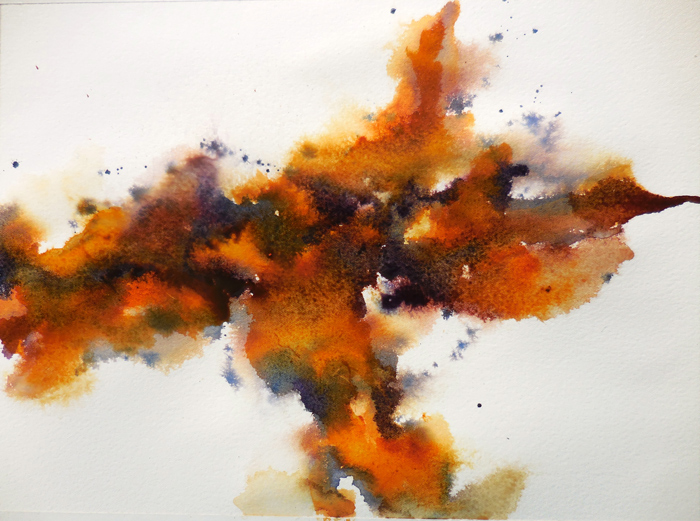 A custom picture framing workshop that features monthly exhibitions. March-April 2018: Kevin Ruelle has created a series of faux vintage travel posters inspired by Vermont's unique tourist past. Nostalgic not only in theme, but also in the way they were painted: traditional airbrush and watercolor. (image: Ski Vermont by Kevin Ruelle)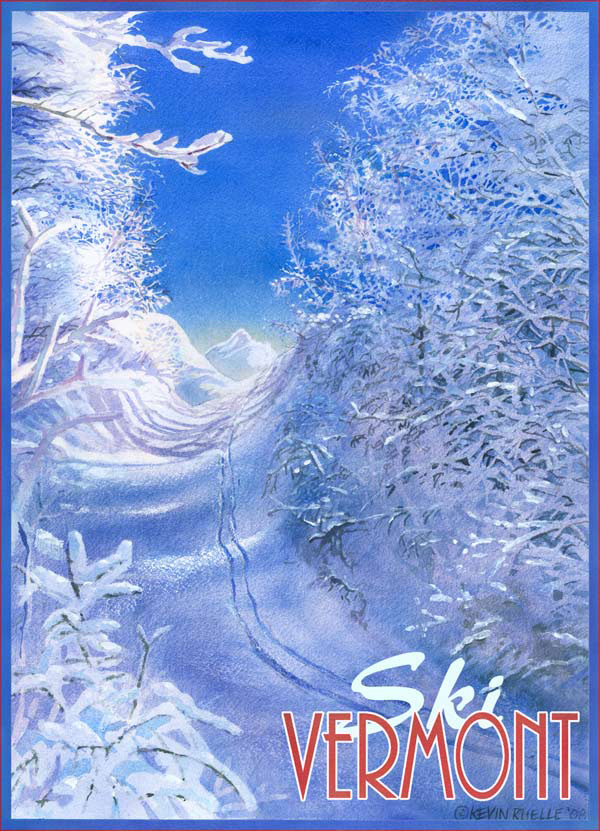 Venerable coffeehouse shows South End Arts District artists curated by SEABA. 3/1 to 5/31/18: Burlington artist/illustrator Teresa Celemin's work has been featured in publications like Spin and The Village Voice and in exhibitions in New York City. She won 3rd Prize at the 25th South End Art Hop Juried Show. 412 Pine St, (802) 658-7016, M-F 6:30-6, Sat-Sun, 8-5.
March 2018: "Here & Now". Exhibiting the latest collection of stainless steel light sculptures by Bruce R. MacDonald. Large, precise and multi-dimensional. 27 Sears Ln (next to Greer's), (800) 639-1868, Open Weds-Fri, 9-5 & by appt. (image: Here and Now by Bruce R. MacDonald (28.5″x41.5″; stainless steel light sculpture; 2018))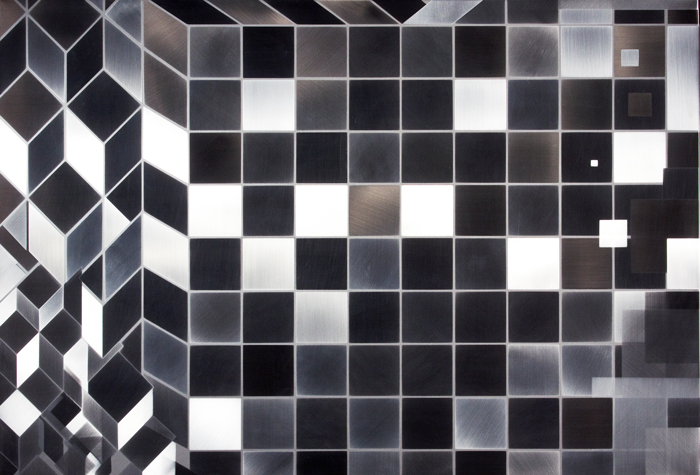 Meet Emily Anderson and learn how she uses the drawing of fairies to inspire imagination and encourage positivity so life's challenges can be met with light-hearted energy. 4a Howard St (3rd Fl, next to Sharon Webster), (802) 238-4540, Open by appointment.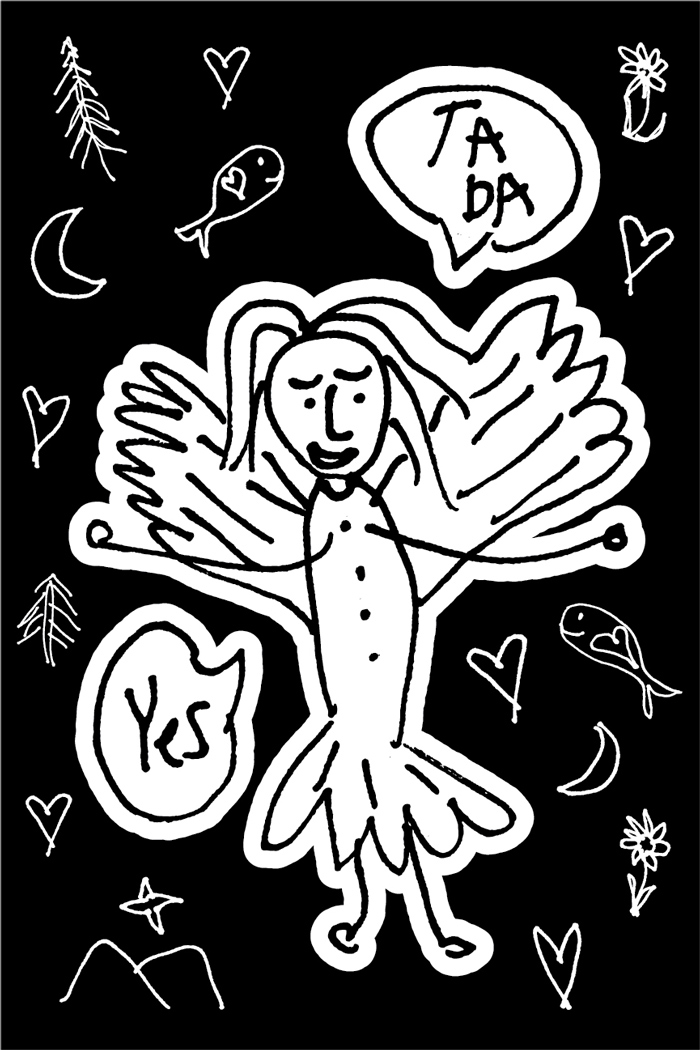 Serving hot bagels and more in a relaxed atmosphere with rotating art shows. March 2018: Photographer Josh Dustin recently relocated to Burlington from the US Virgin Islands, where he was the founder of the Virgin Islands Professional Photographers Association. 660 Pine St, (802) 540-0474, Open M-Sat, 7-4, Sun, 8-3.
The BOX Art Studio, formerly a maple syrup boiling room, is a unique industrial space housing the studios of Alex Dostie, Isaac Wasuck, Rough Francis, Brooke Monte, Sam Handler, and Lynne Reed. 7 Marble Ave, (802) 578-0022, Open by appointment. (image below by Brooke Monte (oil on canvas and laser engraving))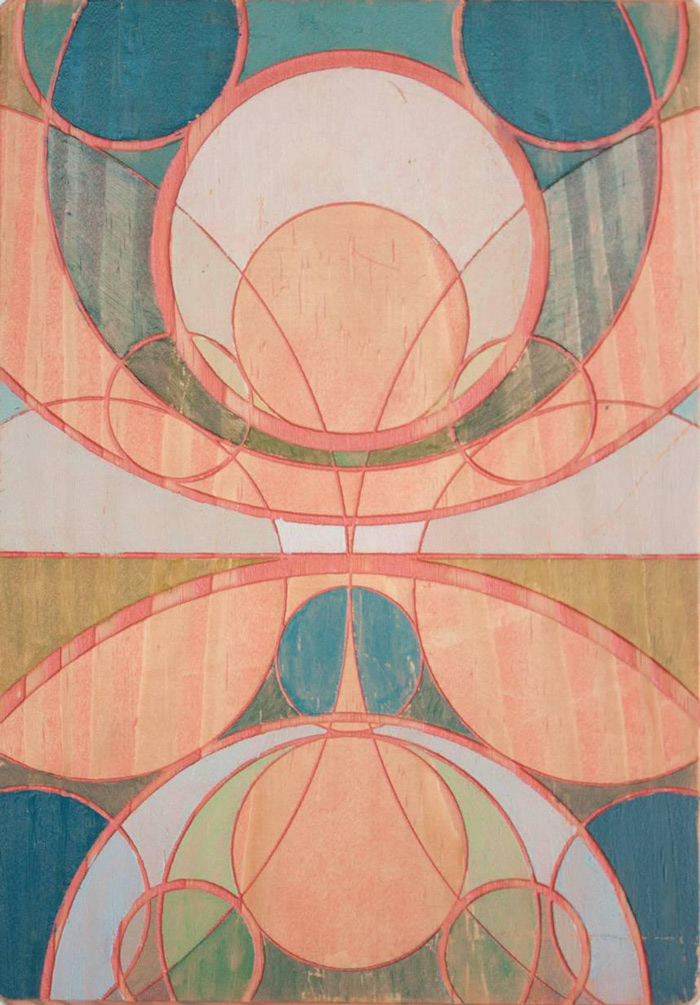 A working studio of creative artists from painters to potters who produce, display, and sell their artwork in the studio. During First Friday Art, visit and hang out in the funky, cozy studio for friendly conversation, artwork, and light snacks. 4a Howard St, A-8, (802) 355-3502. Open for First Friday and by appt.
Located at 180 Flynn Avenue, the building has two floors of artwork in the hallways as well as upstairs in the Fire Exit Gallery by Green House artists Holly HauxJeffers, Nancy Stalnaker, Jude Domski, and Molly Roland. 180 Flynn Ave (back and to the right), (802) 310-1886. Open M-F, 10-5. (image below: Frequency by Holly HauxJeffers (oil pastel on paper))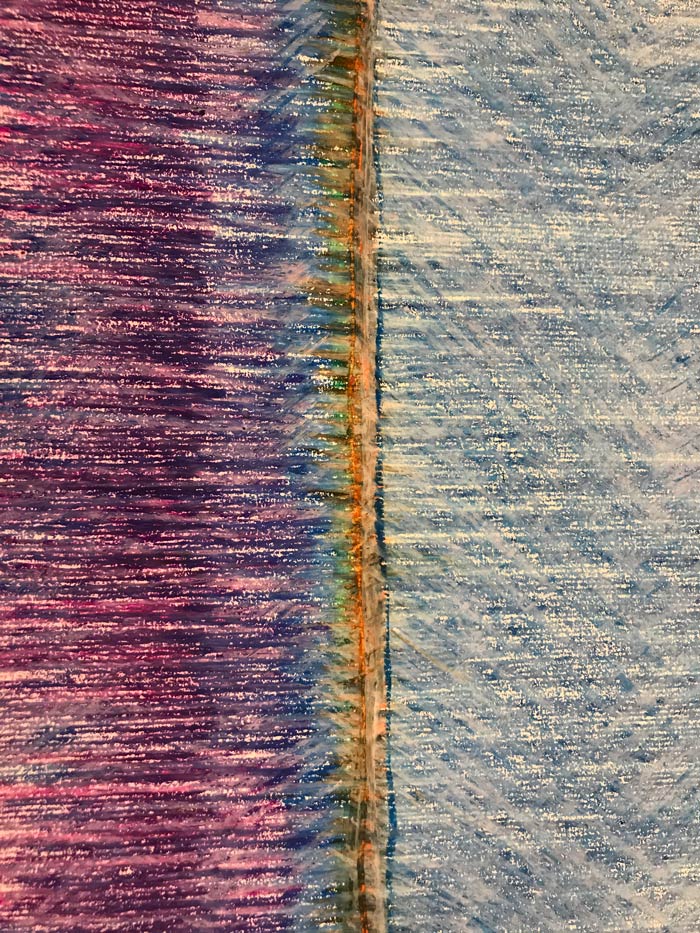 Artwork is displayed on all four floors during the academic year: from student art to a variety of community exhibits.Through 3/5/18: "Encore" by Seth Ginsberg, a UVM alumnus working with digital image-making, who presents his glitch-card experimentation. UVM Campus, Hours vary by semesters.
Through a partnership with Burlington City Arts, the UVM Medical Center has been showing work by Vermont artists on the main medical center campus for several years. Through April 2018: See art by Nils Johnson, Joy Huckins Noss, Gabriel Boray, Caleb Foster, Tom Cullins, and Will Gallup. 111 Colchester Ave, (802) 865-7296. (image below: Before the Night by Joy Huckins Noss (20″x24; oil on canvas))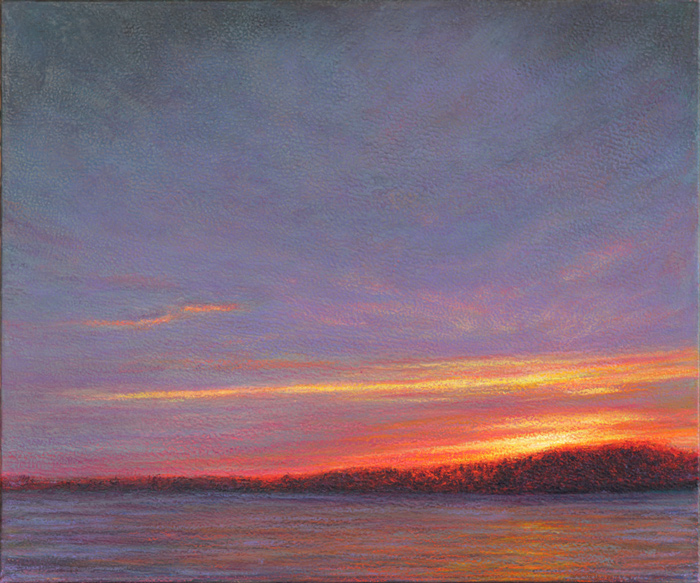 Located on the UVM campus, the Fleming Museum of Art houses the state's most comprehensive collection of art and anthropology. Through 5/20/18: Honoré Daumier's 1844 lithographs, "Les Bas Bleus" (Bluestockings) (image below), satirize the upper-class women who sought intellectual stimulation outside socially proscribed roles. "Self-Confessed! The Inappropriately Intimate Comics of Alison Bechdel" spans her decades-long career. Bechdel, best known for her 2007 Graphic Novel Fun Home (which was later turned into a Tony-Award winning Broadway musical), is a MacArthur Fellow and the third Cartoonist Laureate of Vermont. 61 Colchester Ave, (802) 656-2090. Open during the school year, Tues-Sun.
Hosting a variety of artistic media, featuring local, national and international artists.  L/L Center Room 233, UVM East Campus, (802) 656-4200. M-F, 1-8.
The hallway galleries are designed to act as an academic forum for the display of new ideas. First and Second Floors, "mistakes, rejects, and the forlorn". This light-hearted exhibition brings together amazing, anonymous CCV student drawings, paintings, prints and photos from the past five years. 1 Abenaki Way, Winooski, (802) 654-0505, M-Th, 7:45AM-9PM; F, 7:45AM-5PM; Sat, 8:30AM-4:30PM
A campus full of interesting buildings and beautiful gardens, the museum presents an eclectic collection of art and objects. "American folk art. French Impressionist paintings. Historic New England architecture. Duck decoys, circus animals, and dolls. These were just some of the some of the interests of Shelburne Museum founder Electra Havemeyer Webb." Expertly curated, temporary exhibitions at the The Pizzagalli Center for Art and Education make the museum a year-round destination. 3/17 to 8/26/18: "In the Garden" features fine art, textiles, jewelry, and the bodies of actual insects to explore the various ways flowers and bugs have captivated artists' imaginations over the last 500 years. Through 6/3/18: "Puppets: World on a String" provides an introductory survey to the art of puppets, presenting a range of historical to contemporary works in a variety of mediums and forms. 6000 Shelburne Rd, Shelburne, (802) 985-3346. Open daily, 10-5.
The Studio Store has handmade work in pottery, wood, jewelry, and stained glass and the school hosts events and classes for the public on an ongoing basis. 64 Harbor Rd, Shelburne, (802) 985-3648, Open M-F, 10-5.
Art and wine among the vines, with quarterly shows of Vermont art in the tasting room. Through 4/1/18: "Painting for a Cure" by Charlotte artist Ted Montgomery. 6308 Shelburne Rd, Shelburne, (802) 985-8222, Open daily 11-6.
Beloved local beer factory has a curated space showing art on the tour ramp.Through 3/31/18: Burlington artist Evan Briggs has been sketching creatures, characters, and environments since he was a child. He prefers a rugged aesthetic, with brush strokes and pencil sketches that aren't overly polished or too defined. His mediums range from paint to coffee, beer, and soot. 5 Bartlett Bay Rd, South Burlington, (802) 658-2739 x2014, Open M-Sat, 11-7; Sun, 12-5.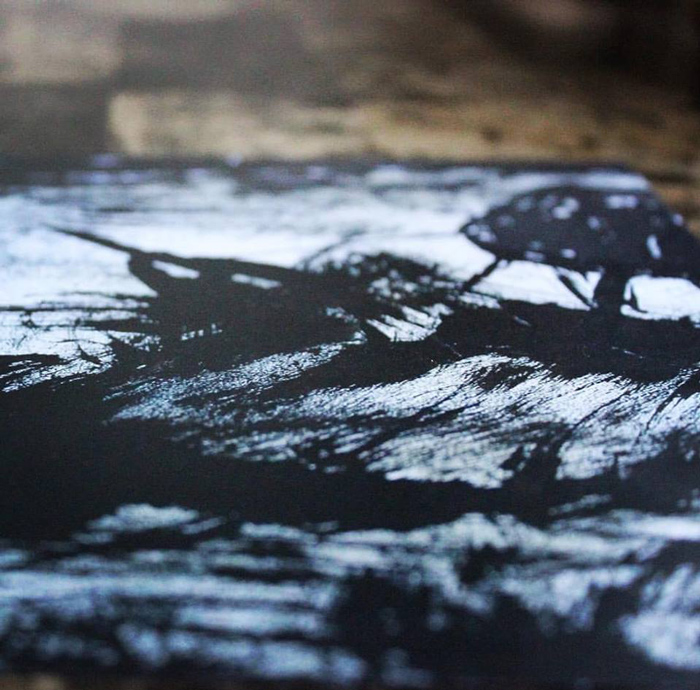 Presenting a stylistically diverse collection of original work by artists of regional and national stature. The gallery also has a unique collection of fine crafts and gift items. 86 Falls Rd, Shelburne, (802) 985-3848, Open Tues-Fri, 9:30-5:30, Sat, 10-5.
---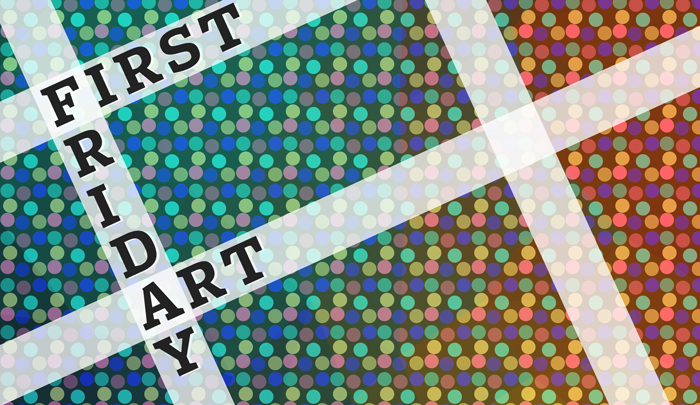 The next First Friday Art is
April 6th, 5-8PM.
First Friday Art is a monthly, community-wide event where dozens of art venues across the city host openings, exhibitions, and happenings.
The event is free and open to anyone.
Most venues are open from 5PM to 8PM, but some are open earlier or later.
Art Map Burlington is the official guide to First Friday Art. Pick up a copy at any participating venue. Enjoy!