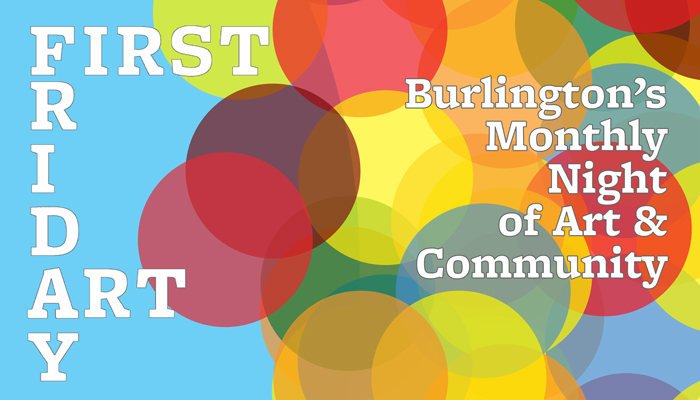 The next First Friday Art is
March 1st, 5-8PM.
First Friday Art is a monthly, community-wide event where dozens of art venues across the city host openings, exhibitions, and happenings.
The event is free and open to anyone.
Most venues are open from 5PM to 8PM, but some are open earlier or later.
Art Map Burlington is the official guide to First Friday Art. Pick up a copy at any participating venue. Enjoy!
---
Laptop refurbishing shop shows work by area artists in monthly shows. 3/1-4/30/19: Kara Torres (aka Fine Forager Arts) presents "Puppeteer Rainbow" and says about the show, "I wish to examine the ways color is connected to wealth and privilege, as well as how color is a controlling factor in my own life. 196 College St, (802) 578-9687. Open Tues, W & F, 10-6; Thurs, Noon-6; Sat, 11-5. (image: Entangled by Kara Torres (24″x12″; acrylic on canvas; 2018). Courtesy of the artist.)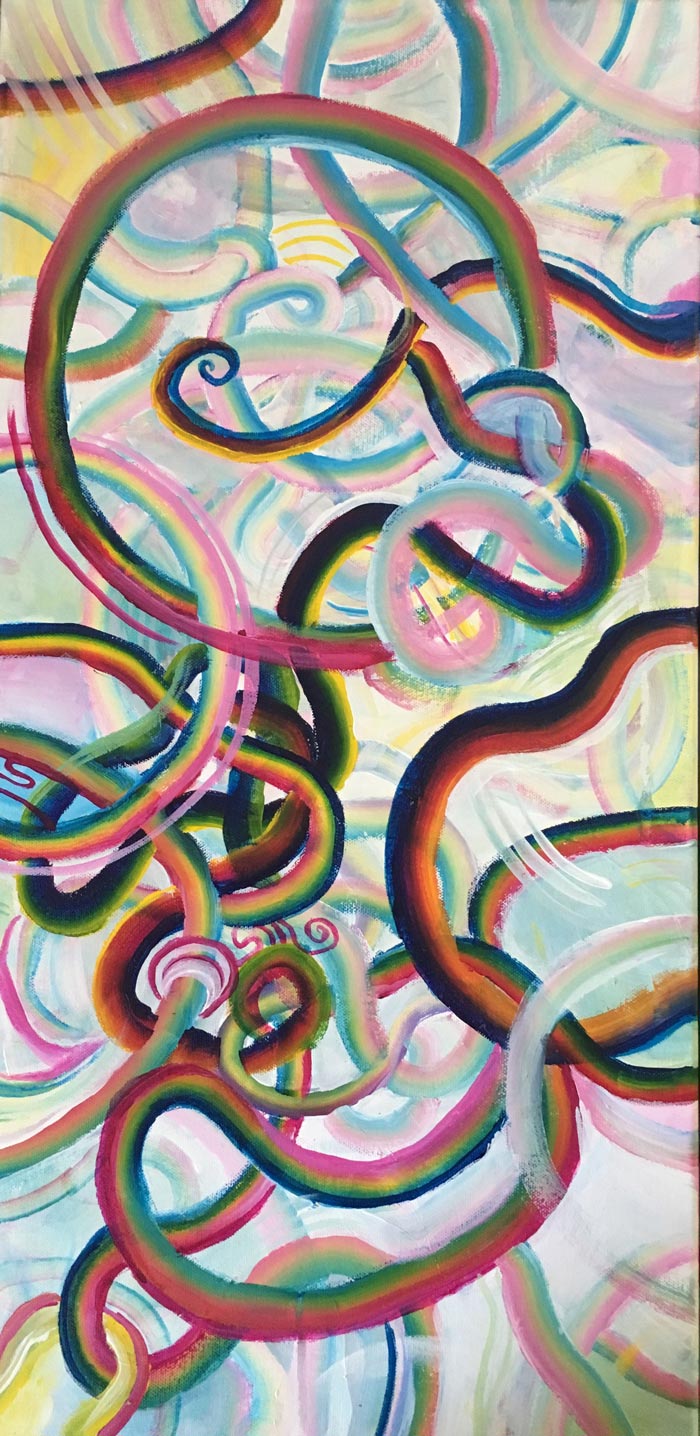 Onion River Coop. Open daily 7AM-11PM. Member-artists are showcased on the Member Art Wall, located behind register 10. Through 3/31/19: Burlington artist Alyx Sellars says about "Blessed Sustenance", "this series of paintings, made using acrylic paint on canvas (some pieces mixed with textiles) is an ode to all the beings that work tirelessly and with an open heart to provide us with beautiful, bountiful food." 82 S Winooski Ave, (802) 861-9700. (image below by Alyx Sellars)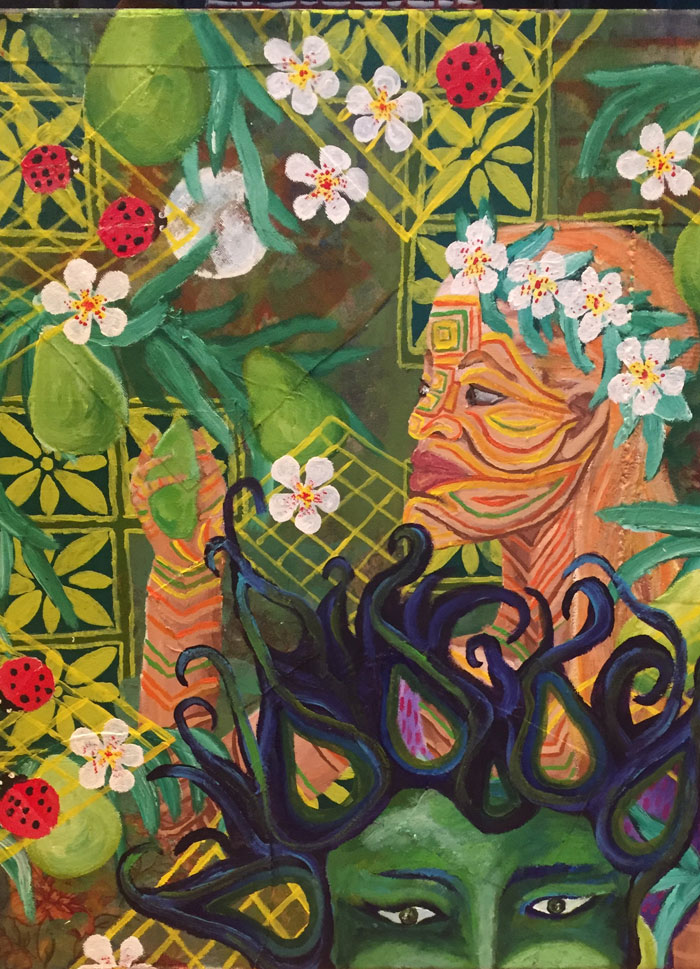 Featuring contemporary art exhibitions that connect art and community, nurture creativity, imagination, and ignite a passion for learning through the arts. Through 6/9/19: Rebecca Wiseman's Skin Ego features a sculptural re-creation of a beached whale; Barbara Zucker's Adorned: Hairstyles of an Ancient Dynasty features paintings and an installation of acrylic abstractions inspired by the stylized hairstyles of Tang dynasty tomb figures ; "Imperfect Societies" probes themes of history, trauma, and nationhood set within the tropes of science fiction; "Robopoems" is an interdisciplinary project created by Alm@ Pérez (Tina Escaja) that combines poetry, photography, sound, and technology that explores the intersection of robotics and humanity. 135 Church St, (802) 865-7166, Open Tues-Thurs, Noon-5; Fri-Sat, Noon-8.
A community spot since 2007, New Moon Café presents work by Burlington-area artists in the dining area. Through 3/31/19: "Resonance/Dissonance", by Richmond artist Kathryn Wysocky-Johnson, is a mixed media series that explores natural forms, patterns and relationships. 150 Cherry St, (802) 383-1505 or (802) 383-1496. M-F, 7:30AM-8:30PM; Sun, 8AM-8:30PM. (image below by Kathryn Wysocky-Johnson)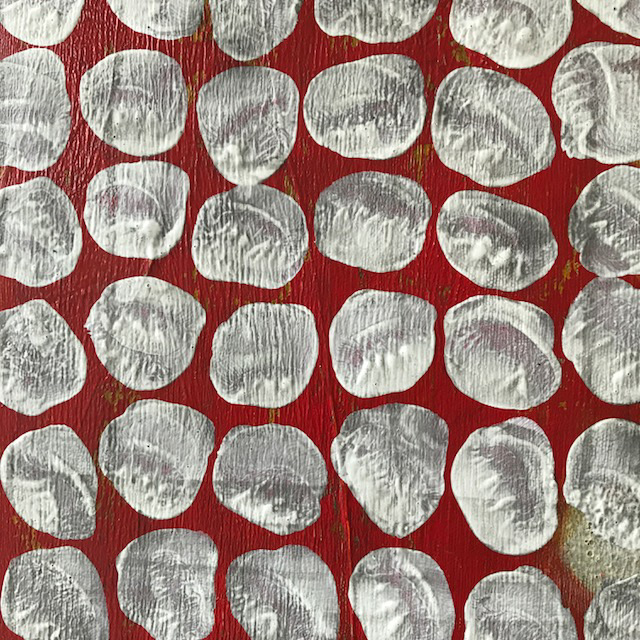 Showing the works of over 200 juried, Vermont artisans in month-long exhibits. March 2019: Artist Award Grantees. The grants were awarded to both emerging artists, who are accomplished in the basic techniques of their medium but have yet to establish a professional career in the arts, and established artists, to allow them the ability to expand their process and develop a new body of work. 85 Church St, (802) 863-6458. M-Sat, 10-6; Sun, Noon-5.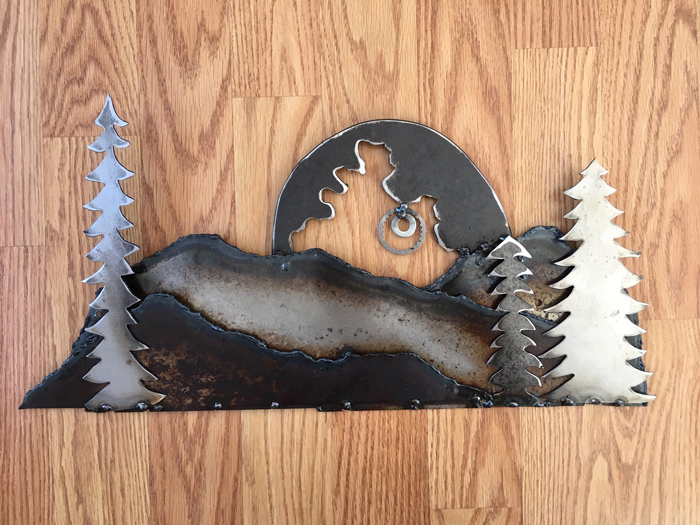 Connecting Burlington's emerging artists with emerging patrons of the arts to create just and sustainable communities. Through 4/17/19: "PANGS" features new work by Ali Palin, Misoo Filan, and Susan Smereka. During First Friday Art, visit the open studios of New City's 3 artists-in-residence, 5-8. 132 Church St, (802) 355-5440, Open Tues-Fri, 11-5. (image: 0<∅ by Susan Smereka (19″x8.5″; sewn collage with monoprint; 2018)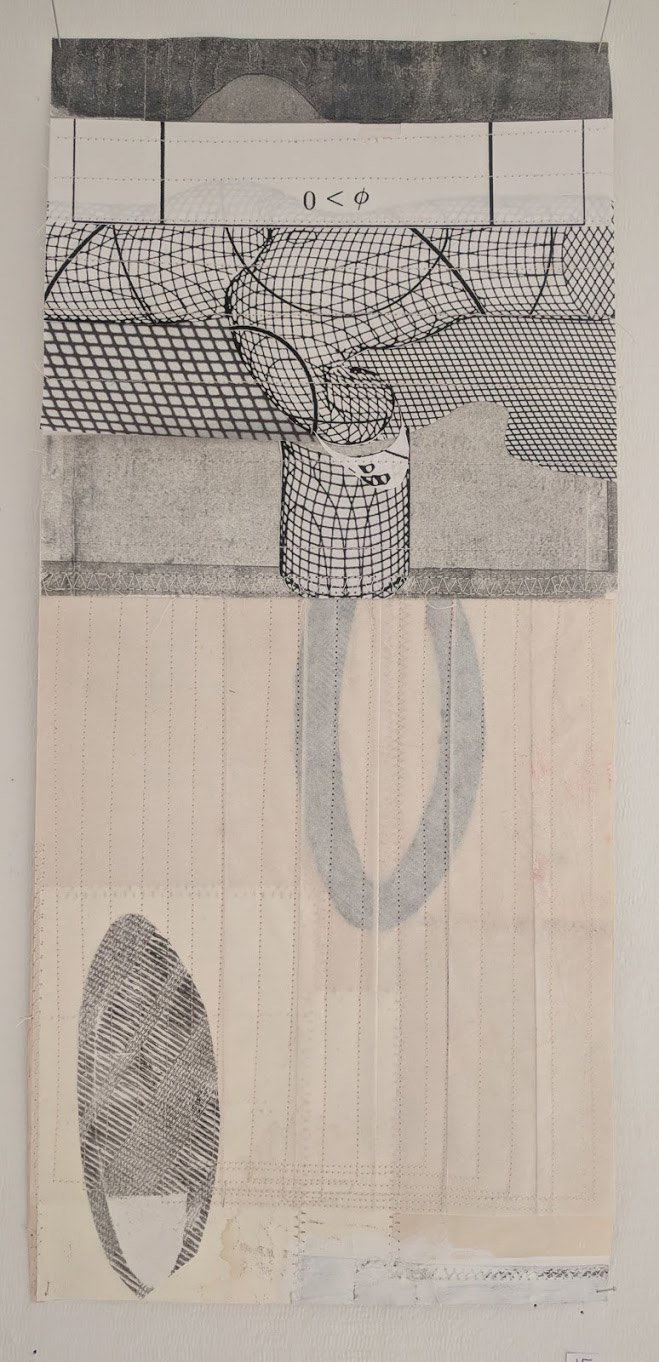 BCA curates the artwork on the main floor. 3/6 to 3/26/19: "32nd Annual Children's Art Exhibit" features over 150 original works by young artists from the Burlington Elementary Schools. Awards Ceremony with the Mayor in Comtois Auditorium: Thurs, March 12, starting at 5:30PM. Presented by BCA and Burlington Elementary Schools. 149 Church St, (802) 865-7166, M-F, 8:30-4:30 and for First Friday Art. (image by Christopher Ninziza, CP Smith Elementary School, Grade 5)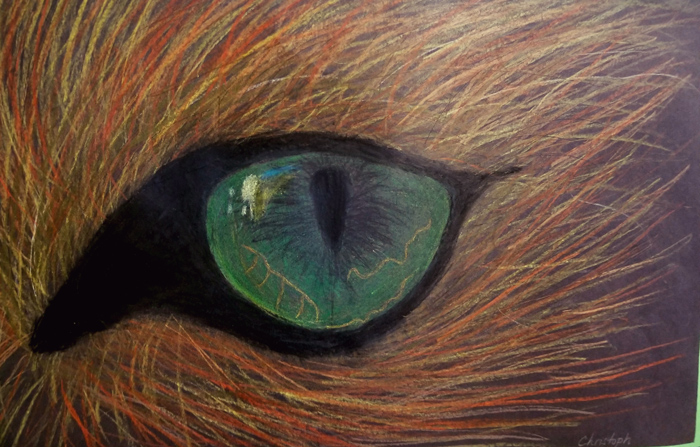 Serving up imaginative beers for enlightened palates and regional art throughout the eclectic lakefront brewery. March 2019: "Untitled Tangent" is by multidisciplinary, Brooklyn-based artist Charlie Hudson, who specializes in painting, ranging from work on paper to canvas to murals. In 2016, Hudson painted the 75′ wall behind Foam Brewers. This show is a tangent from his current projects, featuring a series of paper studies that replicate his mural, while juxtaposing his approach, process and aesthetics from 2016 and 2019. During First Friday Art, Farmers & Foragers are serving ramen and The New Motif is playing from 8 to 10. 112 Lake St, (802) 399-2511, M-Thurs, Noon-10; Fri-Sat, 11-Midnight; Sun, 11-7. (image below by Charlie Hudson)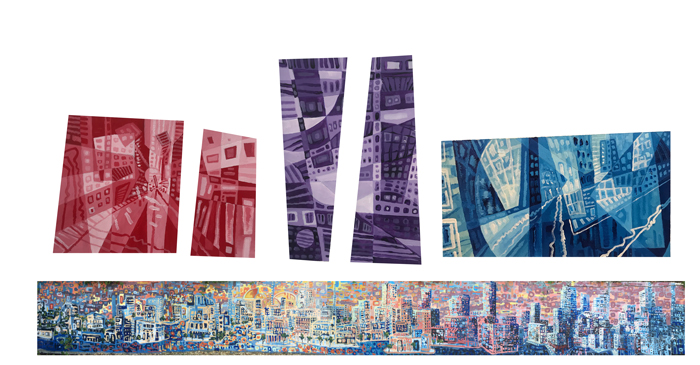 Showcasing nontraditional art by Vermont artists, as well as multimedia work by regional and non-locational artists, in bimonthly shows and community-based events, overlooking Lake Champlain. Through 3/31/19: A showcase of work by the members of the Vermont Comic Creators Group, an organization of over 100 artists that promote and support the comic arts. Powered by SEABA. CornerStone Building, 3 Main St, (802) 859-9222. Open M-F, 8-8, Sat-Sun, 10-8. Open M-F, 8-8, Sat-Sun, 10-8.
Open daily 7AM-9PM. Member-artists are showcased on the Member Art Wall in the cafe. 207 Flynn Ave, (802) 540-6400.
Curated by SEABA, showcasing traditional and non-traditional visual and multimedia artwork by Vermont artists. 3/1-5/31/19: "From Natural to Abstraction" expresses and shows all forms of Beauty from the eyes of a variety of artists. From its roots, abstraction should mean basically "something pulled or drawn away". So abstract art is art that has moved away from painting objects of the ordinary physical world in order to show something beyond it. 208 Flynn Ave, #2-G, (802) 651-9692, Open M-F, 10-10, Sat, 10-5. (image below by Dana Smith)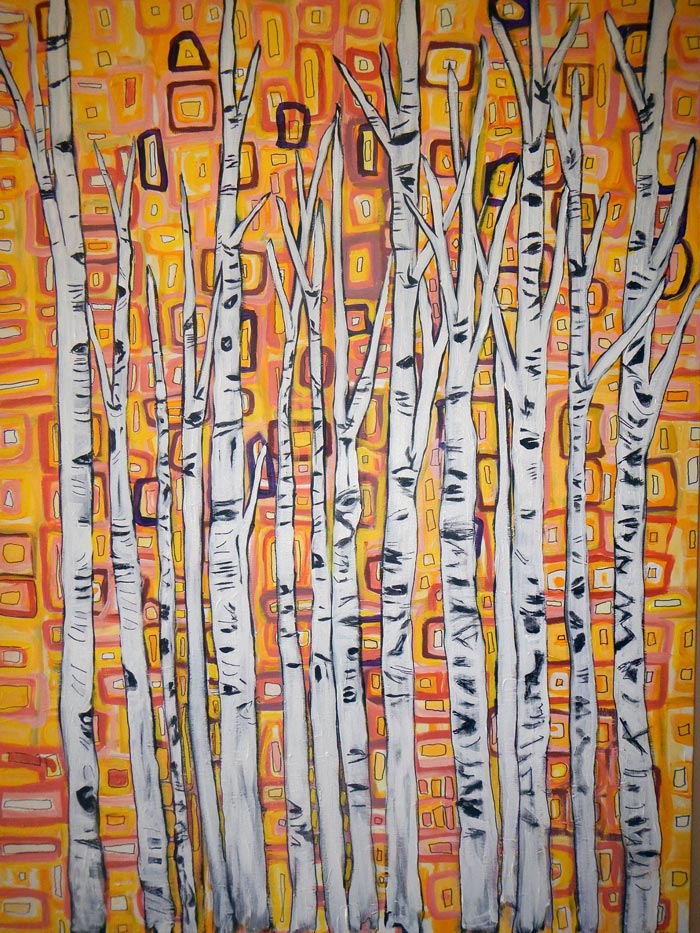 Art Gallery surrounded by 12 working artist studios. 3/1-3/30/19: In "On the Dotted Line", Ashley Roark's signature style of creating collaged assemblages in minimalist color palettes has translated nicely to screen printing. Roark learned the screen printing technique as a way to broaden her knowledge of processes,to find a new way of mark-making in her own hand. In addition to collage, the show features Roark's painting and sculpture to solidify the her style in a cohesive new body of work. Opening reception during First Friday Art, 5-9PM. 266 Pine St (Soda Plant), spacegalleryvt.com, Open Thurs-Sat, Noon-5. (image: Place Mark Series II by Ashley Roark (screenprint and collage))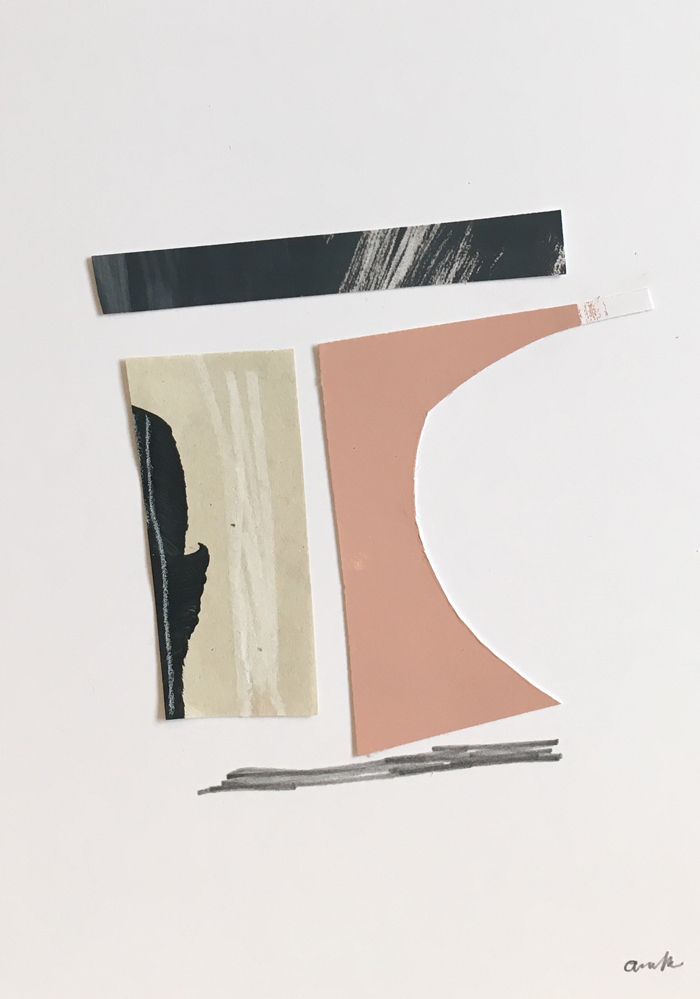 Art shop featuring about 30 artists from Vermont and beyond with a rotating artist on one wall. March 2019: Jenn Carusone uses embroidery floss and canvas to hand-embroider bright, cheerful, one-of-a-kind wildflower scenes and symbols of peace and hope. 270 Pine St, (802) 338-7441, Open Tues-Sat, 10-6, until 8 during First Friday Art. (image below from the show)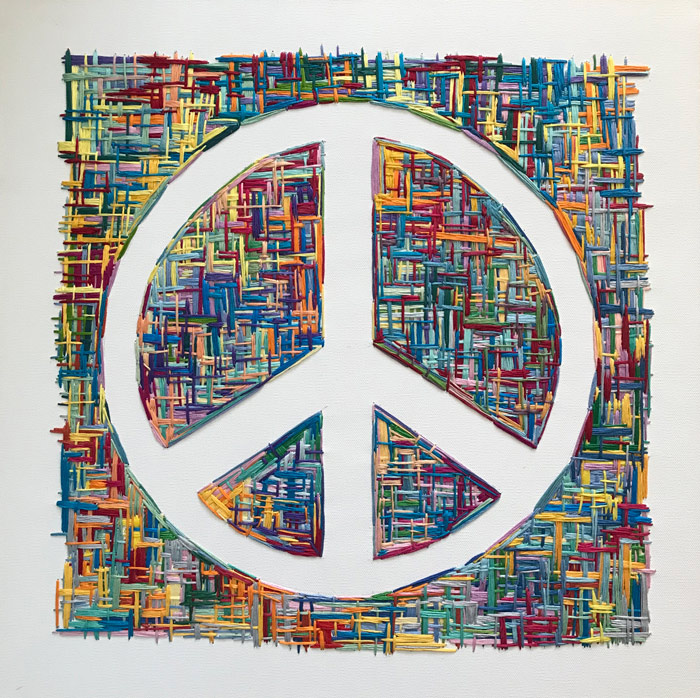 This eclectic second-hand shop is home to a revolving collection of art. 377 Pine St, (802) 540-0107, M, W-Th, 10-5; Fri-Sat, 10-9; Sun, 11-3.
Aaron Stein's license plate artwork: map sculptures, shadow boxes, photo frames, wine racks, cuffs, house trailers, lamps and ornaments all created out of recycled license plates from all 50 states. 266 Pine St (Soda Plant), (802) 355-4091. Open during First Friday Art and by appt.
A custom picture framing workshop that features monthly exhibitions. February 2019: "World's Best Art!". For the third year in a row, see the World's Best Art in the design, hallway and workshop galleries! This exhibition features many pieces from the Dostie Bros. private collection as well as a variety of works created by South End Arts District artists. Much art will be for sale. 308 Pine St #101, (802) 660-9005. Open M-F, 10-6; Sat, 10-3. (image: Vase and Flowers by Dostie (acyrlic on canvas; 2004). Courtesy of the artist)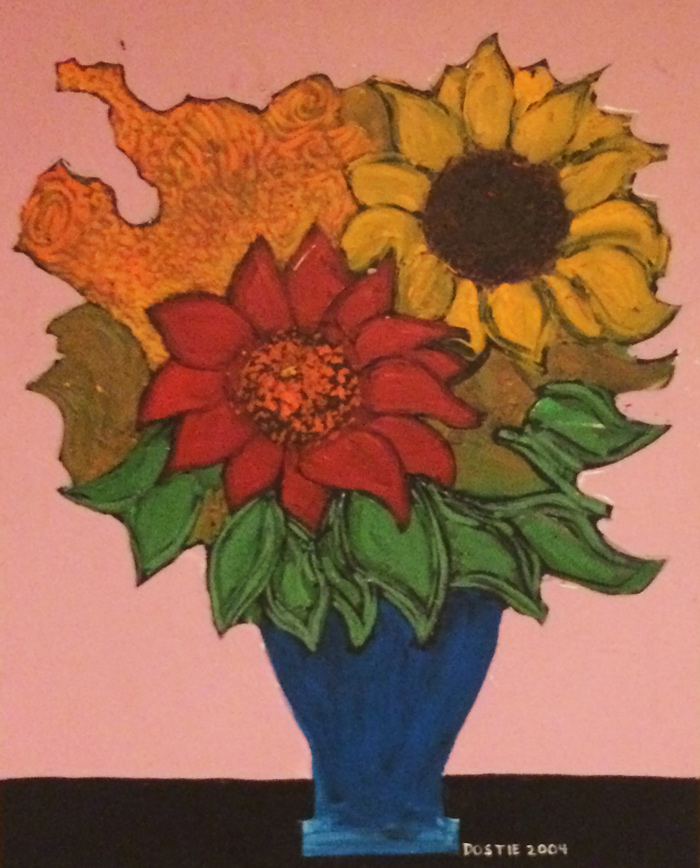 Beloved local beer factory has a curated space showing art on the tour ramp. Through 3/31/19: The Poppyclock Collective was founded on a key idea: collaboration. There can never be too many artists on a canvas. Our community is a place where artists can gather, muse, and create with one another. 5 Bartlett Bay Rd, S Burlington, (802) 658-2739 x2014, Open M-Sat, 11-7, Sun, 12-5.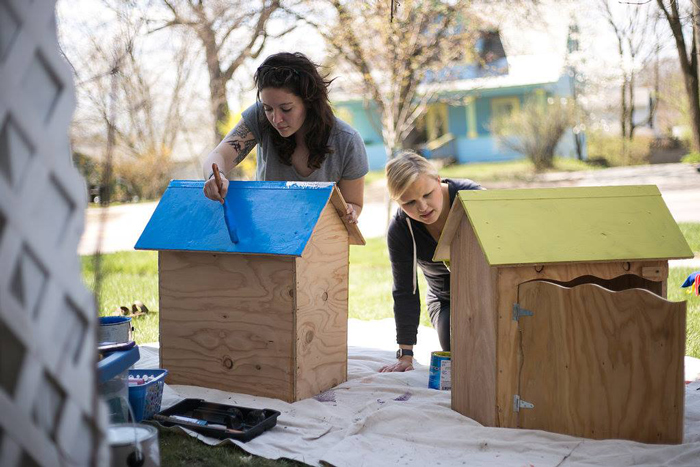 ---
Listing an Exhibition
Are you a gallery, art studio, individual artist, or a business that hosts exhibitions of artwork? Then membership to Art Map Burlington is for you. You can sign-up for a single issue or a full year. For more information, call (802) 264-4839 or EMAIL.