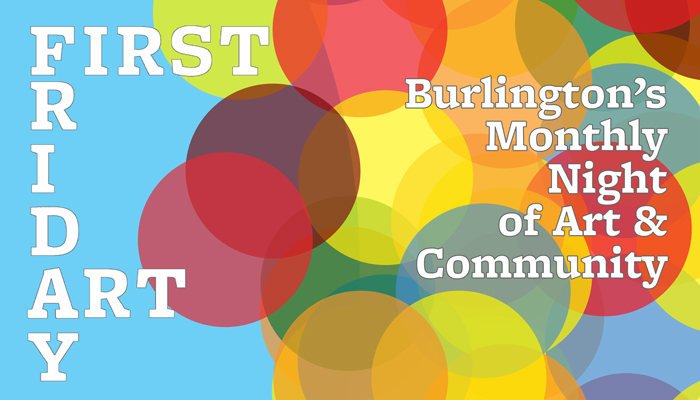 The next First Friday Art is
June 1st, 5-8PM.
First Friday Art is a monthly, community-wide event where dozens of art venues across the city host openings, exhibitions, and happenings.
The event is free and open to anyone.
Most venues are open from 5PM to 8PM, but some are open earlier or later.
Art Map Burlington is the official guide to First Friday Art. Pick up a copy at any participating venue. Enjoy!
---
Open daily 7AM-11PM. Member-artists are showcased on the Member Art Wall, located behind register 10. June 2018: Monet Cruz, BFA, says, "Amazingly, flowers made their first appearance on earth a mere 130 million years ago, over a hundred million years after the mass extinction of the dinosaurs. Life as we know it could not have evolved without the flower, a delicate representation of the beautiful and transient nature of all life. When I look at a flower, I see a fragile impermanence, which I have explored through this series with oil, pastel, and gouache." 82 S Winooski Ave, (802) 861-9700.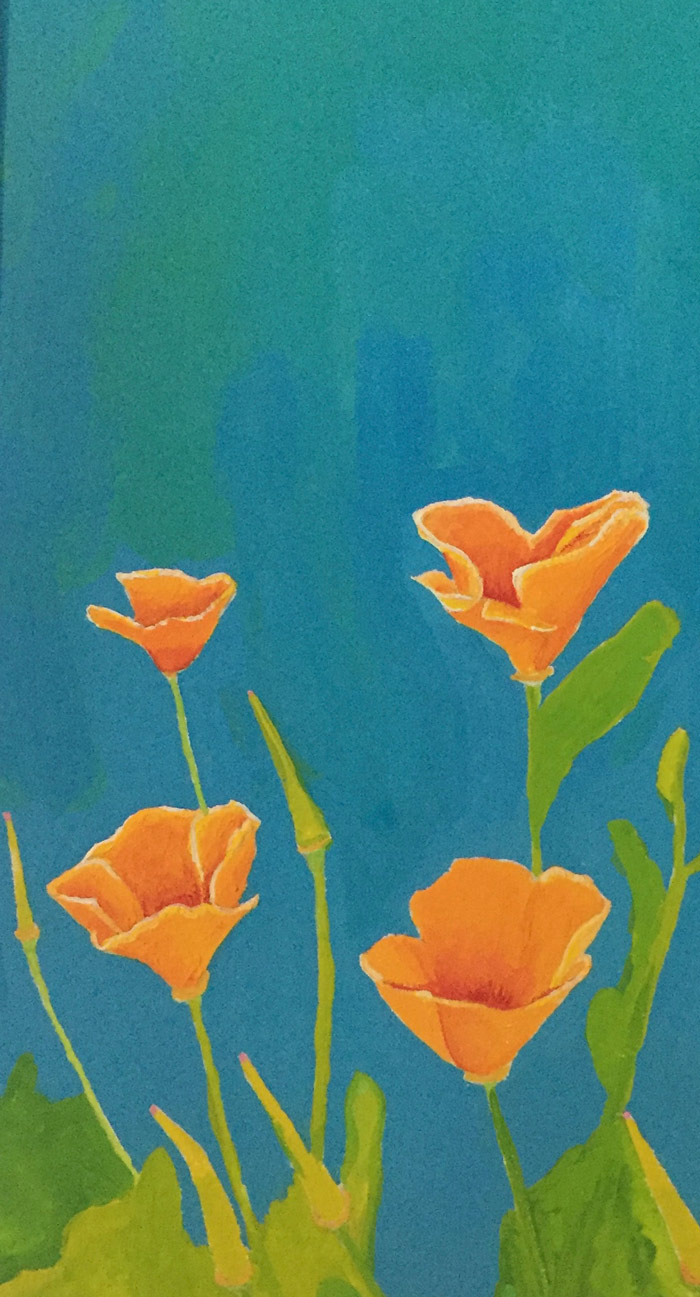 Salon featuring a dedicated gallery space with rotating exhibits focused on eclectic and bold work. Through 6/30/18: Shelburne monoprinter and painter Casey Blanchard presents "Regeneration". She considers no "found" object too grand or too insignificant to express spirit and soul in the printing medium. Opening during First Friday Art, 6-8.106 Main St, (802) 864-2088. Open Tues-Thurs, 10-7; Fri-Sat, 10-5.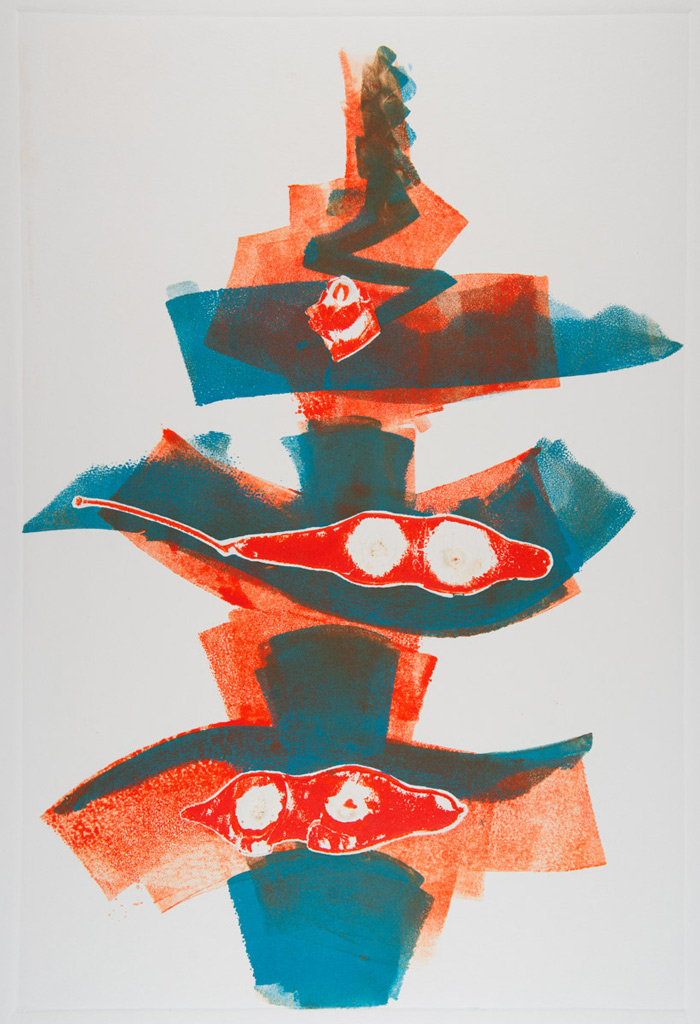 Featuring contemporary art exhibitions that connect art and community, nurture creativity, imagination, and ignite a passion for learning through the arts. Through 6/10/18: "Vox Populi" captures the character and inner psyche of people through contemporary portraiture with work by Vermont artists Catherine Hall, Misoo Filan, Harlan Mack, Nathaniel Moody, Ross Sheehan, and Susan Wilson. "From Across the Distance: Select Video Works from the Barjeel Art Foundation" features the work of London-based Palestinian artist Larissa Sansour, Iraqi-Finnish artist Adel Abidin, and Jordanian-born artist Lawrence Abu Hamdan. 6/15-8/8/18: Nicole Czapinski's "Forever, Little Ghost" explores illusions within perception, the complexity of consciousness, and is inspired by the invisible and unknown. 6/29-10/7/18: Crystal Wagner's "Traverse" transforms organic and biomorphic designs into colorful prints, sculptures, and sprawling installations comprised of bursting colors and organic forms. Opening reception for both shows: Friday, 6/29, 6-8PM. 135 Church St, (802) 865-7166, Open Tues-Thurs, Noon-5; Fri-Sat, Noon-8.(image: The Giant Asian Girls #4 by Misoo Filan (36″x48″; acrylic paint and collage on panel; 2017))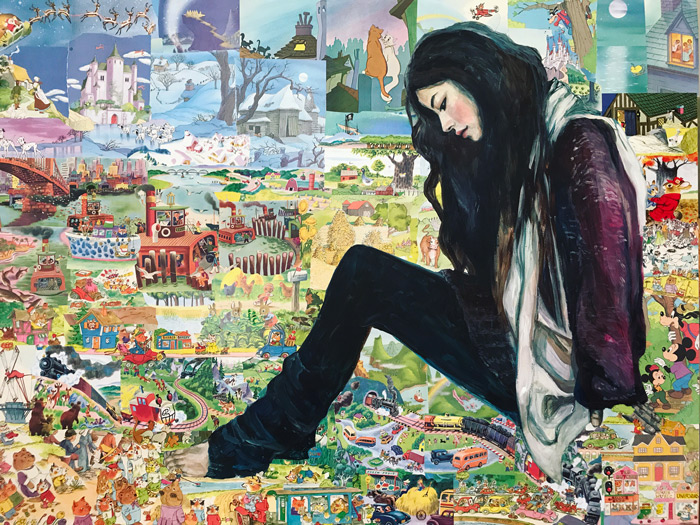 A community spot since 2007, New Moon Café presents work by Burlington-area artists in the dining area. Through 6/30/18: Andria Lovejoy's "Questo & Quello". The artist is an eclectic painter with unique landscape painting style: both painterly and free, with interesting brushwork and softness. Her recent foray into abstract painting was inspired by images of rusted objects, but have taken on a fun and colorful form of their own. 150 Cherry St, (802) 383-1505 or (802) 383-1496. M-F, 7:30AM-8:30PM; Sun 8AM-8:30PM.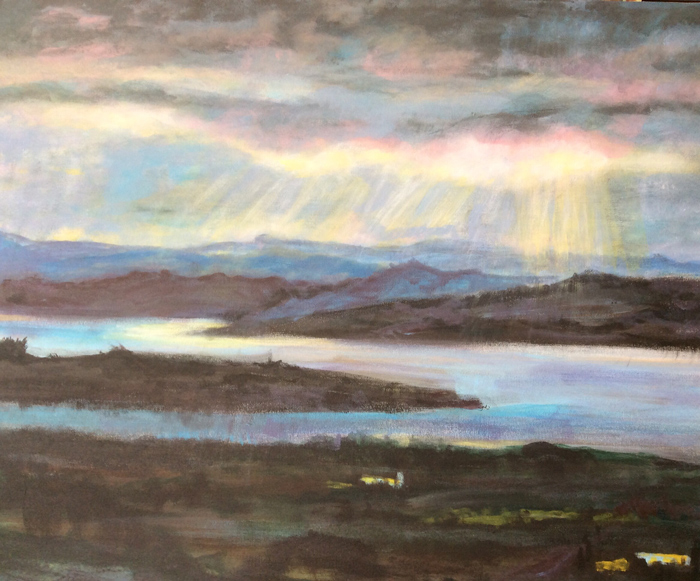 Showing the works of over 200 juried, Vermont artisans in month-long exhibits. June 2018: "The Art of the Book" is an exhibition of handmade artists' books by the members of the Book Arts Guild of Vermont. Members use a wide range of materials and techniques to create art using the concept of the book as inspiration. The pieces take many forms, including sculptural, wall art, and traditional book structures. Eighteen artists share their work, inviting the viewer to "read" into them. Opening during First Friday Art. 85 Church St, (802) 863-6458. Hours vary by season.  (image by Dorsey Hogg)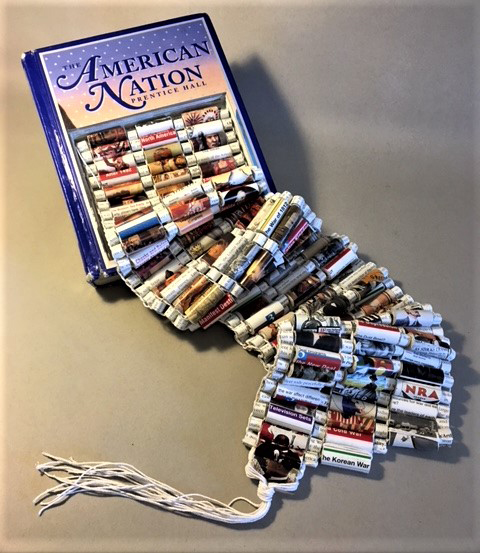 Connecting Burlington's emerging artists with emerging patrons of the arts to create just and sustainable communities. Through 7/24/18: "Optimist Prime" brings optimism to the forefront through a magical use of materials. This collection of work by 8 painters gains buoyancy through the lighthearted use of color, form, and theme to create a room buzzing and humming with positivity. Opening during First Friday Art along with the open studios of New City's 3 artists-in-residence, 5-8.132 Church St, (802) 355-5440, Open Tues-Fri, 11-5. (image: Glitch Hole by Katie Hector (15″ diameter, mixed media, 2017) Featured on the cover of May 2018's Art Map Burlington)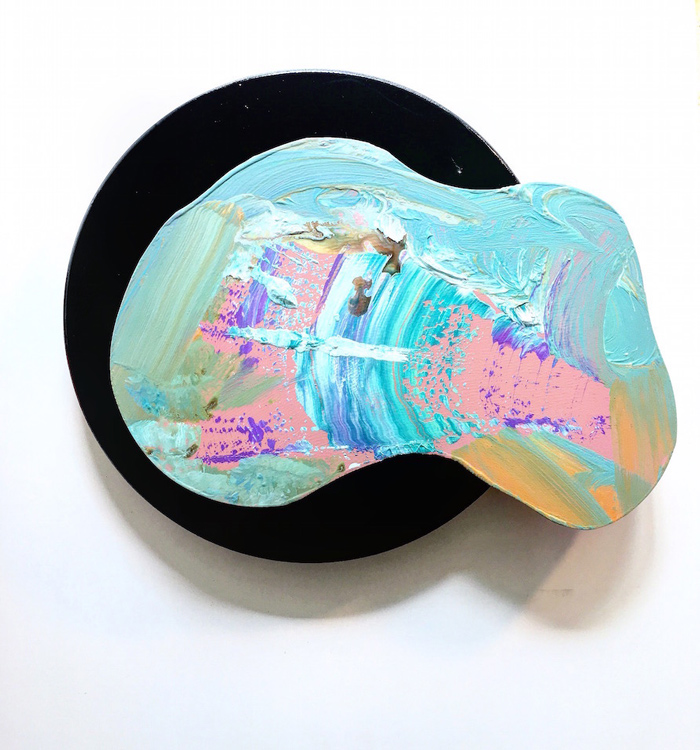 BCA curates the artwork on the main floor. June 2018: The Burlington Discover Jazz Festival celebrates 35 years of bringing live music to the community. For over a decade, Burlington-based photographer J. Michael Worthington has been documenting these memorable live performances. This exhibit brings together some of the highlights featuring iconic festival headliners like Maceo Parker, Dave Brubeck, Kamasi Washington, and Benny Golson. 149 Church St, (802) 865-7166, M-F, 8:30-4:30 and for First Friday Art.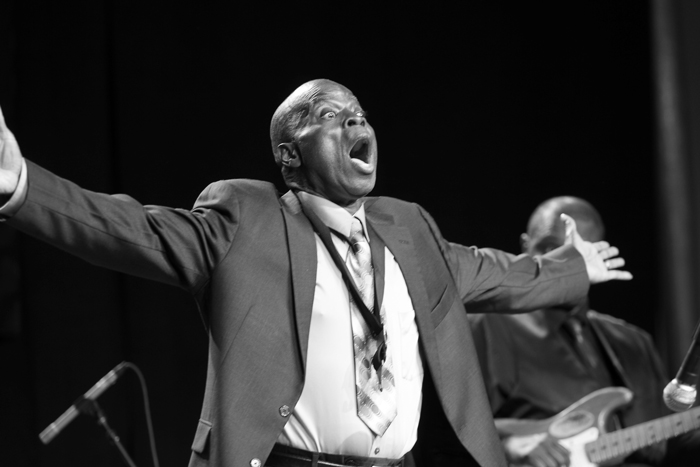 Serving up imaginative beers for enlightened palates and regional art throughout the eclectic lakefront brewery. Through June 2018: Work by The Anthill Collective: Brian Clark, Scottie Raymond, Harrison Holmes, Hans Schmitter and Philly D Fortune. 112 Lake St, (802) 399-2511, M-Thurs, Noon-10; Fri-Sat, 11-Midnight; Sun, 11-7.
Showcasing traditional and non-traditional visual art in bimonthly shows in a space overlooking Lake Champlain. Through 6/30/18: "UnderCurrent" is paintings & photographs by Tatiana E. Zelazo, including work from the series "HomeComing" (military family), "BlindSpot" (bipolar illness), "RoughCut" (women's choice & reproductive health), and "Fish" (just keep swimming…). Also, video installation by John Douglas. Opening to celebrate the gallery's new location during First Friday Art with live music by DJ Lifestyle. Powered by SEABA. CornerStone Building, 3 Main St, (802) 859-9222. Open M-F, 8-3, Sat-Sun by appt. (image: KitchenAide from the "HomeComing" series by Tatiana E. Zelazo (photography))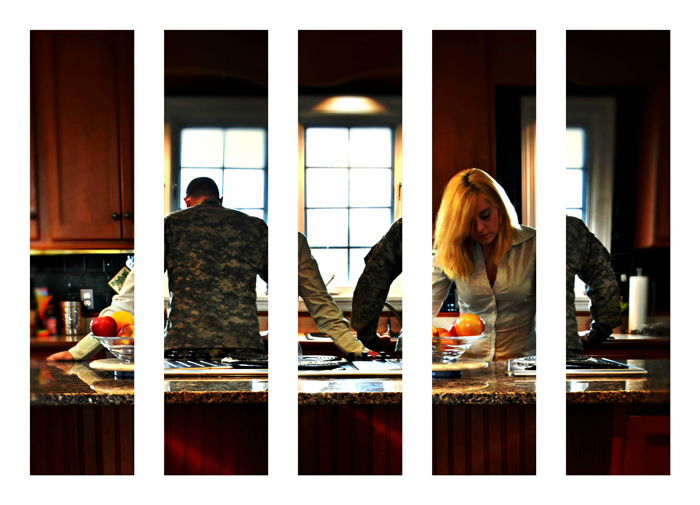 Curated by SEABA, showing large-scale 2-D work and installation sculpture with multi-media work presented at their quarterly openings. June-August 2018: The Annual SEABA Members Only Art Exhibit honors businesses and artists alike with a group exhibit by member artists at one of SEABA's member locations. 208 Flynn Ave, #2-G, (802) 651-9692, Open M-F, 10-10, Sat, 10-5. (image below: Dragonfly Moon by Ceili Seipke (12″x12″). This image was featured on the cover of the June 2018 Art Map Burlington)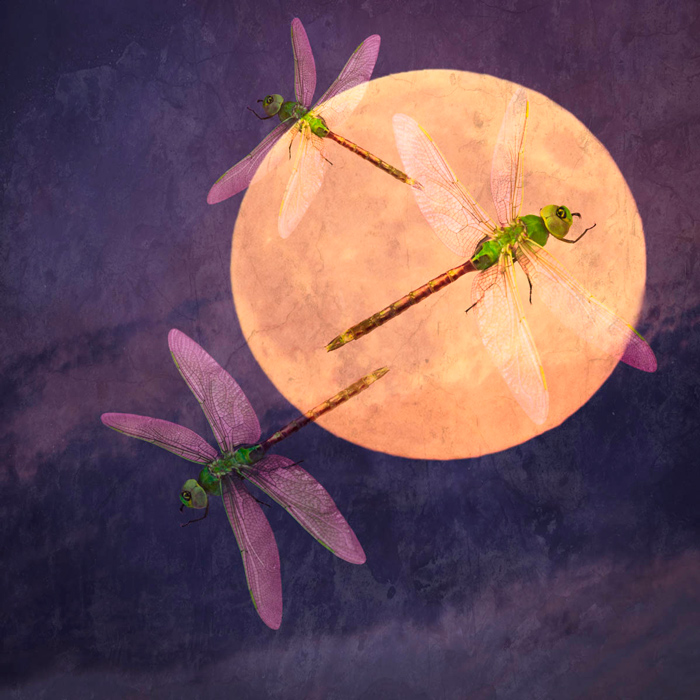 Home to 12 working artist studios and a gallery. June 2018: "You Know What I Mean?" Throughout history, abstract paintings often comment on an underlying subject matter or cultural reference. This exhibition is subjectless, completely abstract, though meaning can be found in all visual art if you look and think hard enough. The goal is to encourage the viewer to push back and see if they can, in fact, answer the question at hand, presented uniquely by each of the 5 artists on display. Opening reception during First Friday Art. 266 Pine St (Soda Plant), (802) 578-2512, Open Thurs-Sat, Noon-5. (image: Full Stop by Ashley Roark (acrylic on panel))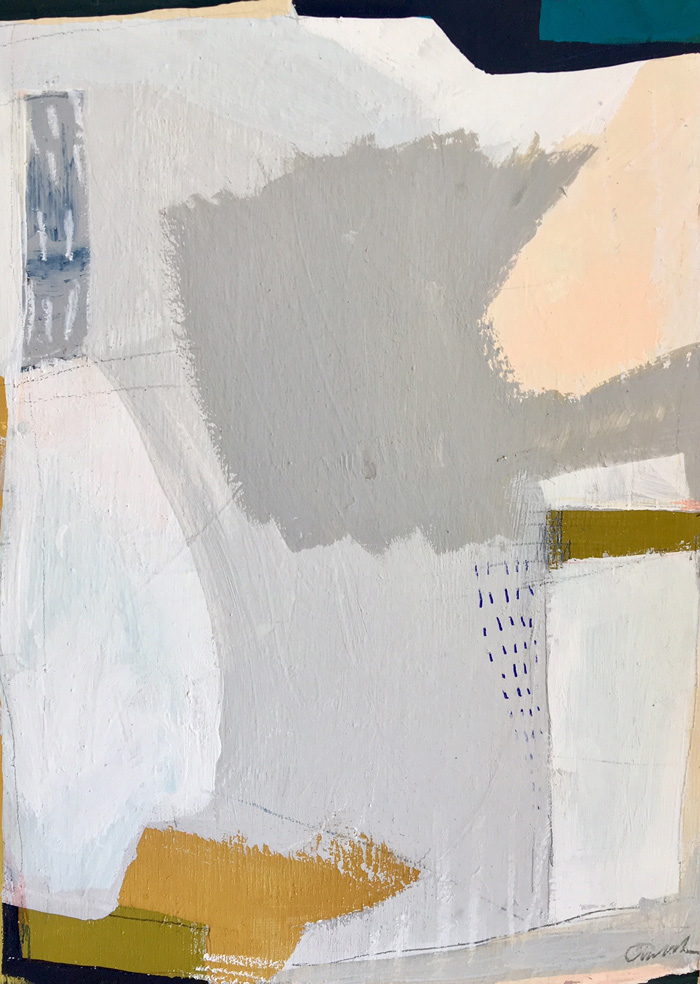 This eclectic second-hand shop is home to a revolving collection of art. 377 Pine St, (802) 540-0107, M, W-Th, 10-5; Fri-Sat, 10-9; Sun, 11-3.
Aaron Stein's license plate artwork: map sculptures, shadow boxes, photo frames, wine racks, cuffs, house trailers, lamps and ornaments all created out of recycled license plates from all 50 states. 266 Pine St (Soda Plant), (802) 355-4091. Open during First Friday Art and by appt.
Two working studios featuring abstract, eclectic, and sometimes chaotic original paint work by Franky D, who started painting for the first time in 2016 with no formal art training. His work is passionate, gritty, and imperfect much like life itself. 266 Pine St (Soda Plant), (802) 355-3502. Open Thurs-Sat, Noon-5 and by appointment.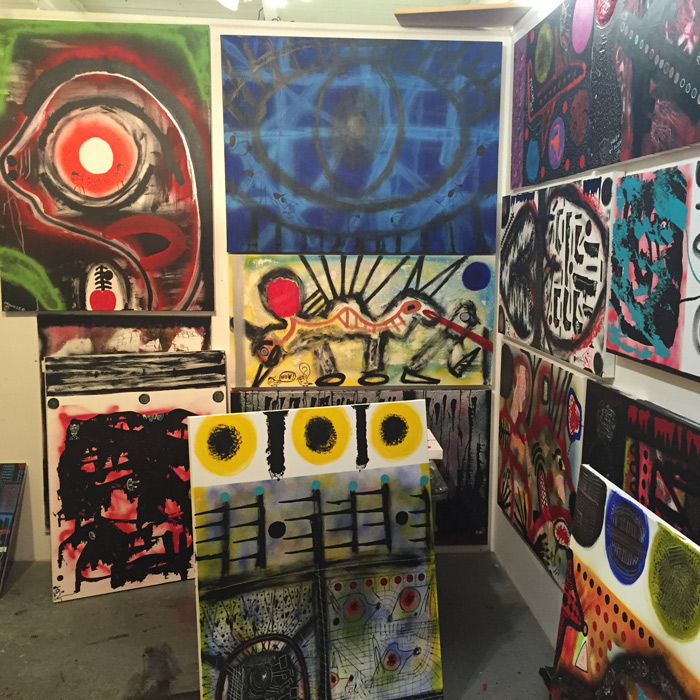 June 2018: "Portal" is architecture in chaos with the latest stainless steel light sculptures by Bruce R. MacDonald. Large, precise and multi-dimensional. 27 Sears Ln (next to Greer's), (800) 639-1868, Open Weds-Fri, 9-5; for First Friday Art & by appt. (image: Portal (detail with colored light) by Bruce R. MacDonald (45″x92″; stainless steel light sculpture; 2018))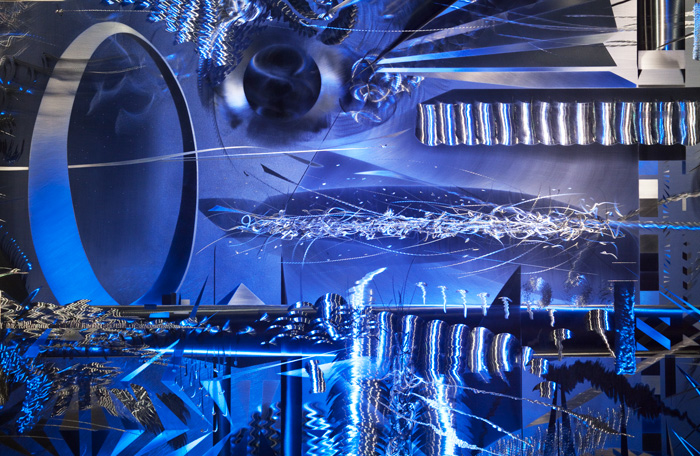 Meet Emily Anderson and learn how she uses the drawing of fairies to inspire imagination and encourage positivity so life's challenges can be met with light-hearted energy. 4a Howard St (3rd Fl, next to Sharon Webster), (802) 238-4540, Open for First Friday Art & by appointment.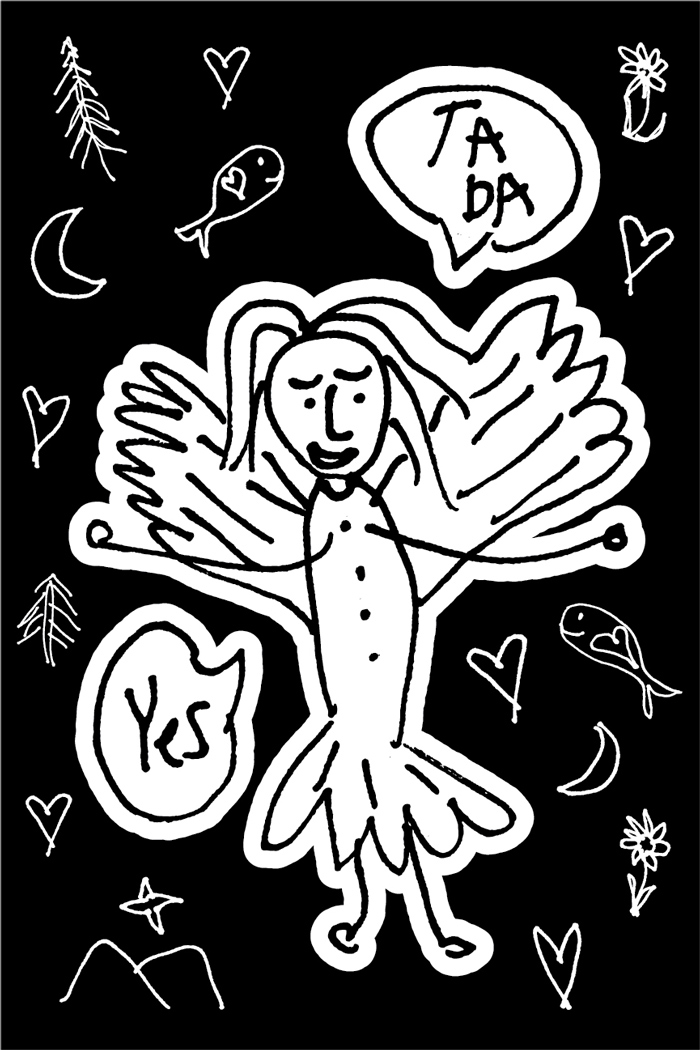 The BOX Art Studio, formerly a maple syrup boiling room, is a unique industrial space housing the studios of Alex Dostie, Isaac Wasuck, Rough Francis, Brooke Monte, Sam Handler, and Lynne Reed. June 2018: In "Trio: 3 artists/3 musicians/9 paintings", Sam Handler, Brooke Monte, Lynne Reed began 3 pieces influenced by a specific musician from Jazz Fest. That music stayed with the collaborative painting as it was passed to the other artists, with each putting their solo touch to a Trio piece. 10% off the purchase of a painting if you identify the jazz musician that matches the painting. Open for First Friday Art, 5-9PM. 7 Marble Ave (next to Arts Riot Truck Stop), (802) 578-0022, Open by appointment.(image below by Lynne Reid)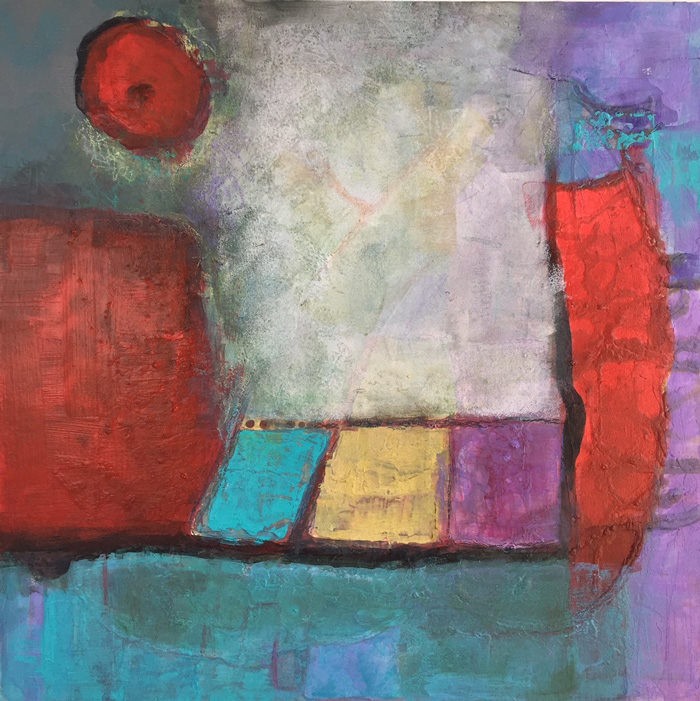 A working studio of creative artists from painters to potters who produce, display, and sell their artwork in the studio. During First Friday Art, visit and hang out in the funky, cozy studio for friendly conversation, artwork, and light snacks. 4a Howard St, A-8, (802) 355-3502. Open for First Friday and by appt.
Located at 180 Flynn Avenue, the building has two floors of artwork in the hallways and upstairs in the Fire Exit Gallery and the open studios of Holly HauxJeffers, Nancy Stalnaker, & Jude Domski. During First Friday Art, The Fire Exit Gallery features "Up Close & Personal", the first exhibition of Tumba Felekini, an African immigrant who took his first art class 3 years ago.180 Flynn Ave (back and to the right), (802) 310-1886. Open M-F, 10-5. (image below by Tumba Felekini)
Beloved local beer factory has a curated space showing art on the tour ramp. Through 6/30/18: Burlington artist S.R. Wild's collages are playful scenes assembled from the vintage print materials he unearths from junk shops, thrift stores, and the trash. 5 Bartlett Bay Rd, South Burlington, (802) 658-2739 x2014, Open M-Sat, 11-7; Sun, 12-5.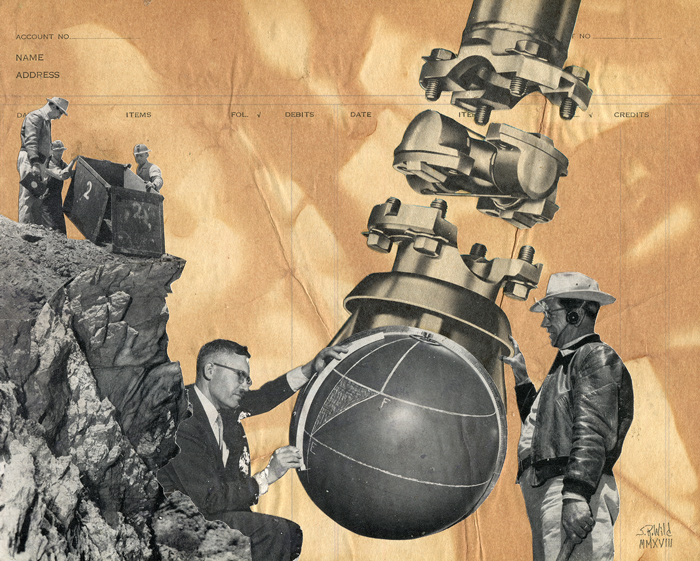 Presenting a stylistically diverse collection of original work by artists of regional and national stature. 6/1-7/17/18: "Into the Light: A Group Show Featuring Dick Weis + 15". Castleton artist Dick Weis is a Professor Emeritus at Green Mountain College & Fulbright Award winner. His current work features bold images in ink and watercolor, with the brushwork that's evocative of Asian calligraphy. The gallery also has a unique collection of fine crafts and gift items. Opening reception: Friday, June 1, 6-8PM. 86 Falls Rd, Shelburne, (802) 985-3848, Open Tues-Fri, 9:30-5:30, Sat, 10-5. (image: The Crossing by Dick Weis (27″x19″; ink and watercolor on paper))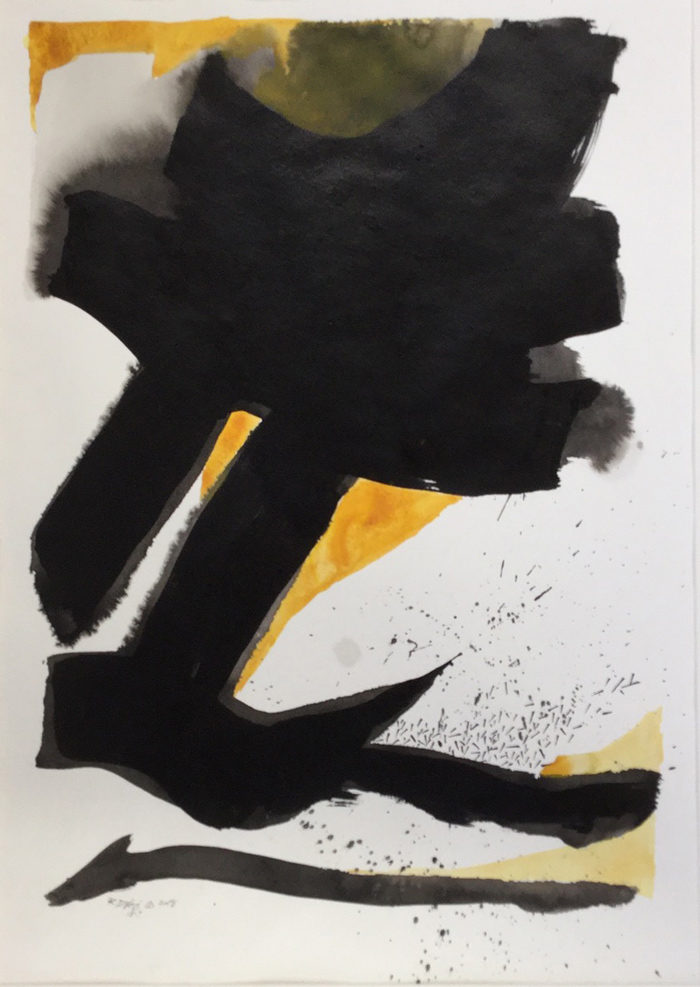 ---
 Listing an Exhibition
Are you a gallery, art studio, individual artist, or a business that hosts exhibitions of artwork? Then membership to Art Map Burlington is for you. You can sign-up for a single issue or a full year. For more information, call (802) 264-4839 or EMAIL.