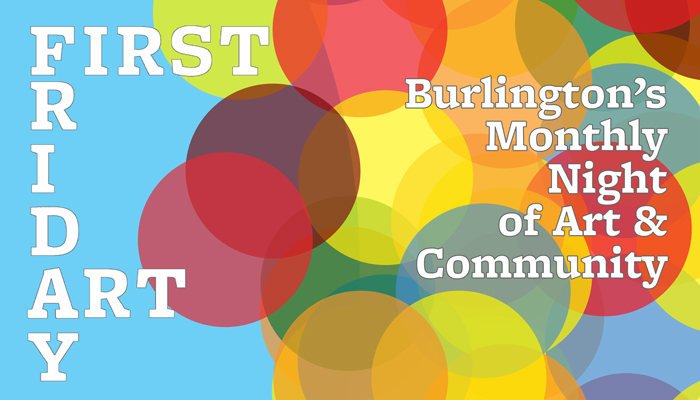 The next First Friday Art is
November 1st, 5-8PM.
First Friday Art is a monthly, community-wide event where dozens of art venues across the city host openings, exhibitions, and happenings.
The event is free and open to anyone.
Most venues are open from 5PM to 8PM, but some are open earlier or later.
Art Map Burlington is the official guide to First Friday Art. Pick up a copy at any participating venue. Enjoy!
---
Laptop refurbishing shop shows work by area artists in monthly shows. November-December 2019:"Chasing the Sun". South Burlington artist Meaghan "Mei" Greene uses mixed media to create multiple layers of drawing within her work. Recently, she has been exploring combining the cyanotype process with screen printing and drawing. She is interested in the idea of drawing with nature and pulling inspiration from the natural world around her. Greene holds a BFA in Interdisciplinary Art from Montserrat College of Art. 196 College St, (802) 578-9687. Open Tues, W & F, 10-6; Thurs, Noon-6; Sat, 11-5. (image: Together by Meaghan Greene (cyanotype and screenprint; 2019). Courtesy of the artist.)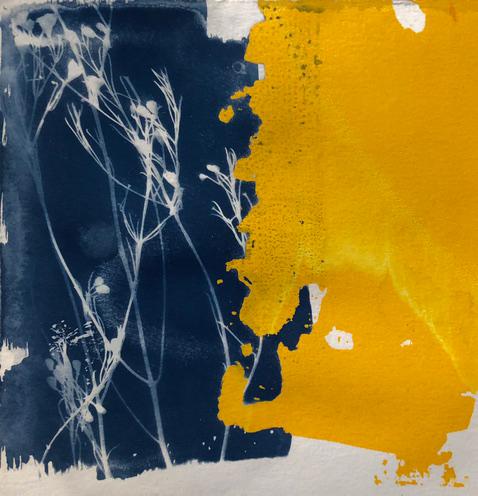 Open daily 7AM-11PM. Member-artists are showcased on the Member Art Wall, located behind register 10. Through 11/27/19:Member-artist Marc Hurwitz's show uses the fracturing of photographs to achieve the concept titled in his exhibit, "A Picture of Health: A Metaphor for an Idiom". 82 S Winooski Ave, (802) 861-9700.
This Burlington landmark has been showing work by established and emerging artists for over 20 years. Through 11/17/19 in the Dining Room, Vermont artist Elizabeth Pieroni-Schulte presents her series of paintings, "The Beauty That Surrounds". Visit ElizabethPieroni.com for inquiries and purchasing of work. 15 Center St, (802) 862-9647, Open daily, 4PM-2AM. (image: Love Light by Elizabeth Pieroni-Schulte. Courtesy of the artist.)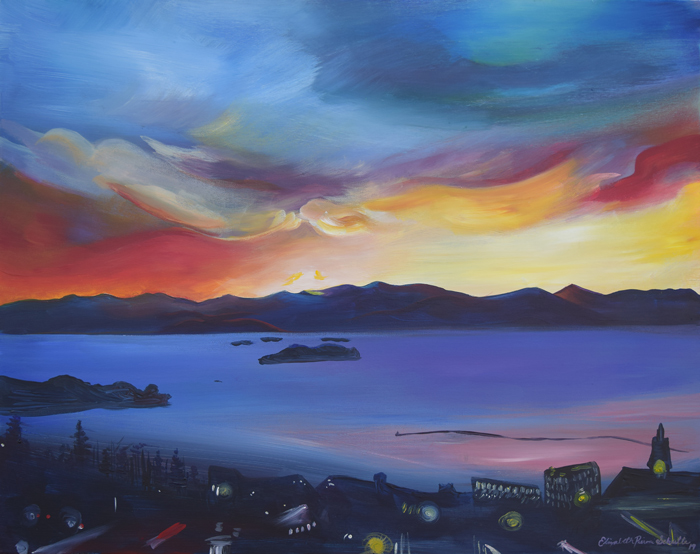 Featuring contemporary art exhibitions that connect art and community, nurture creativity, imagination, and ignite a passion for learning through the arts. Through 2/20/20: "Transcendent: Spirituality in Contemporary Art" features seven artists, Anila Quayyum Agha, Leonardo Benzant, Maïmouna Guerresi, Shahzia Sikander, Sandy Sokoloff, Shelley Warren, and Zarina, who reflect on questions of belief, cultural identity, and sanctity in everyday life.Canadian-Ojibwe painter Travis Shilling explores humanity's connection to the natural world through imaginative, narrative dreamscapes in his solo exhibition "Tyrannosaurus Clan". Tackling issues of land use, cultural history, and humanity's impact on the environment, Shilling's encapsulated stories are concurrently deeply personal and widely universal. 135 Church St, (802) 865-7166, Open Tues-Thurs, Noon-5; Fri-Sat, Noon-8. (image: Archangel Uriel by Sandy Sokoloff (46″x93″; acrylic on canvas; 2019). Courtesy of the artist.)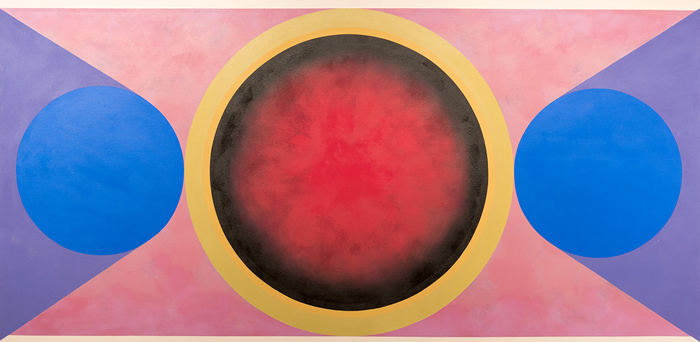 Connecting Burlington's emerging artists with emerging patrons of the arts to create just and sustainable communities. Due to water damage and a continuing leak, the gallery is closed until further notice. However, the residency studios and office are open by appointment. 132 Church St, (802) 355-5440. Open by appointment.
BCA curates the artwork on the main floor. November-December 2019: Oil painter Phil Laughlin, PSA takes color and shape, raw materials with no intrinsic value, and assembles them into something coherent that has the power and purpose to speak. If there ever were societies without art, we don't know about them. It's artists, through their art, that tell the future who we are. 149 Church St, (802) 865-7166, M-F, 8:30-4:30 and for First Friday Art. (image: Jericho Country Store by Phil Laughlin (24″x30″; oil on canvas; 2016). Courtesy of the artist)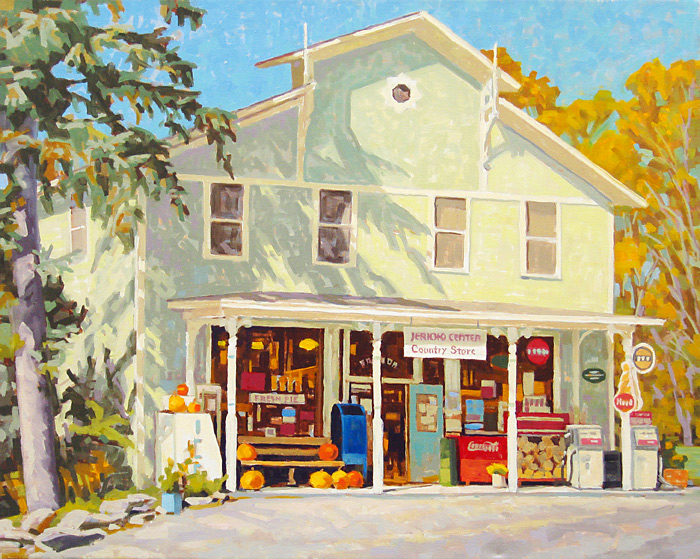 Main Street Landing and Little Umbrella : Art Curation are dedicated to increasing awareness and appreciation of Vermont visual artists, showcasing traditional and nontraditional visual art in rotating (monthly or bimonthly) shows and community-based events. November 2019: Winooski artist Molly Robin-Abbott's paintings are all organic, with bright colors and a combination of sharp and smooth contrasts. She paints with watercolors, oils and acrylics with occasional forays into mixed media and prints. Curated by Sarah of Little Umbrella : Art Curation. 1 Main St, (802) 735-7091, M-F, 8-3; Sat-Sun, by appt. Open for First Friday Art. (image: Connecticut Sunset by Molly Robin-Abbott. Courtesy of the artist.)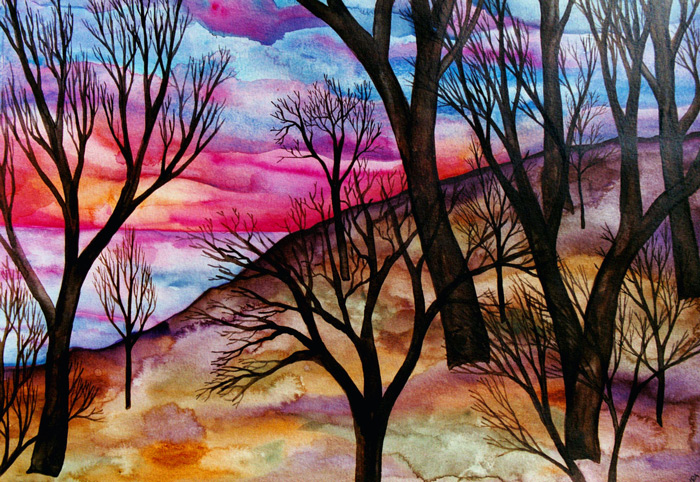 Serving up imaginative beers for enlightened palates and regional art throughout the eclectic lakefront brewery. 11/1-12/2/19: Max Hodgson, who works under the name Vader, presents "Foam x Vader". Vader's work was recently featured on the cans for Foam's limited edition Lakeshore Eagle beer. See more of his work on Instagram @senormelon. Meet the artist during First Friday Art with live music by Willverine starting at 8. 112 Lake St, (802) 399-2511, M-Thurs, Noon-10; Fri-Sat, 11-Midnight; Sun, 11-7.
Showcasing contemporary and non-traditional art from Vermont artists and hosting a permanent video exhibition booth presenting video installations by international artists in bi-monthly exhibits. Through November 2019: In "Far Away and Moving Fast", Middlebury artist Martin Seehuus paints with playful honesty, with the goal of ingraining his conscious intent and surprising himself by focusing on the physical process of painting. In the Media Room, Alexei Dmitriev's Dubus is a slow dance of the classical cinema to the music of Zelany Rashoho, dealing with well-known films: Sun Valley Serenade, Casablanca, Some Like It Hot, On The Waterfront, and Citizen Kane. The footage of these films is transformed to work with Rashoho's mixture of jazz, electronics and dub. Curated by Sarah of Little Umbrella : Art Curation. Opening reception during First Friday Art. Curated by Sarah of Little Umbrella : Art Curation. CornerStone Building, 3 Main St, (802) 735-7091. Open M-F, 8-8, Sat-Sun, 10-8. (image by Martin Seehuus. Courtesy of the artist.)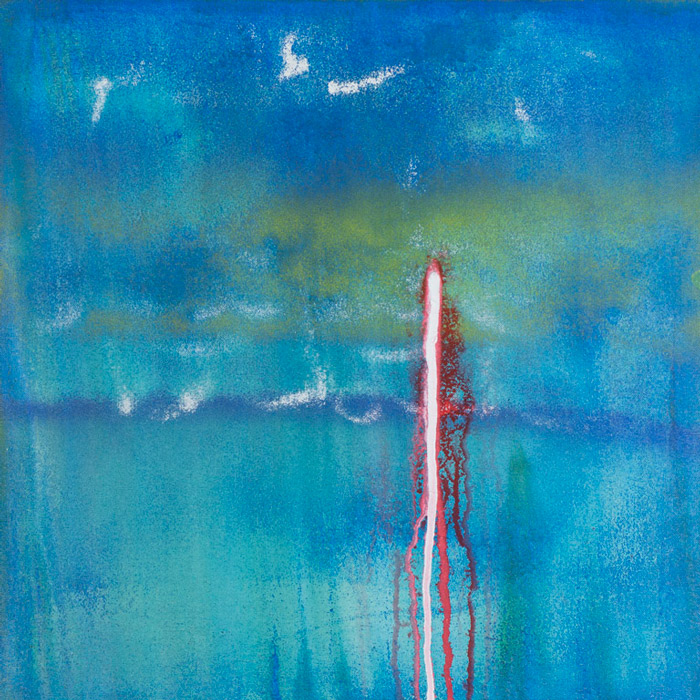 Open daily 7AM-9PM. Member-artists are showcased on the Member Art Wall in the cafe. November-December 2019: Lydia Ode Slauson says about her work, "I love color, light, and shadow. I'm drawn to physical structures, rigid forms, and, more recently, people. I want to create a sense of place in my paintings. Maybe you've never been to that dirty back alley or chatted with my friends in the high desert or hunted for pheasants at Peaceable Hill, but the paintings should make you feel like you have." 207 Flynn Ave, (802) 540-6400.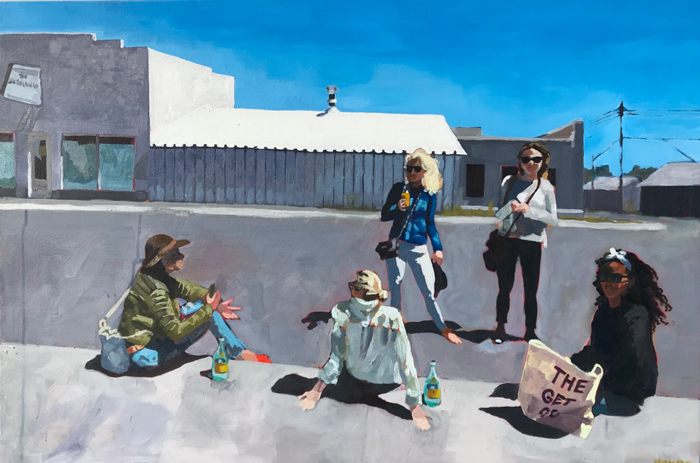 Curated by SEABA, showcasing traditional and non-traditional visual and multimedia artwork by Vermont artists. Through 11/27/19: The SEABA South End Art Hop Group Exhibition features an array of work from mobiles to photography. 208 Flynn Ave, #2-G, (802) 651-9692, Open M-F, 10-10, Sat, 10-5. (image: untitled by Jamey May. Courtesy of the artist.)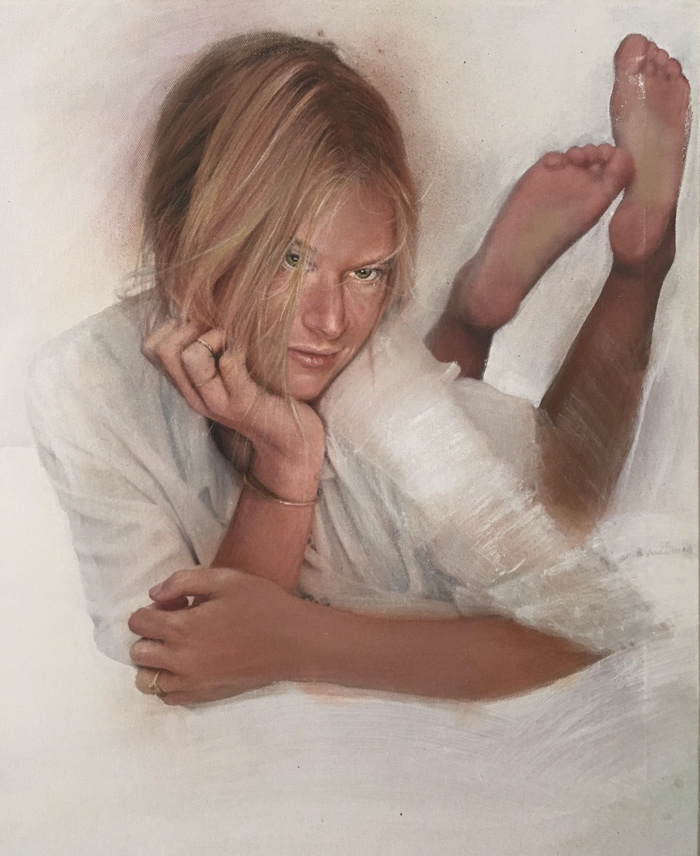 Art Gallery surrounded by 12 working artist studios. Through 11/2/19: "Dark Matter" is the 11th annual "dark arts" exhibition, showcasing work that interprets the artists' views of the known and unknown world in ways that are not always cheery and light, albeit still aesthetically pleasing. Work presented also takes a hard look in regards to our current time and place in the world, politically, socially, and diving in to current topics such as the climate crisis. Artist Reception during First Friday Art. 11/8-11/30/19: "Word of Mouth" is the annual, site specific, conceptual installation by gallery Director, Christy Mitchell, who has a few things to say about how we communicate and what is shared through networks in small towns. Opening reception: Friday, November 8, 5-9PM. 266 Pine St (Soda Plant), spacegalleryvt.com, Open Thurs-Sat, Noon-5. (image: There Will Be Consequences by Todd Logan (48″x48″x30″; papier mache, chicken wire, assorted garbage) Courtesy of the artist)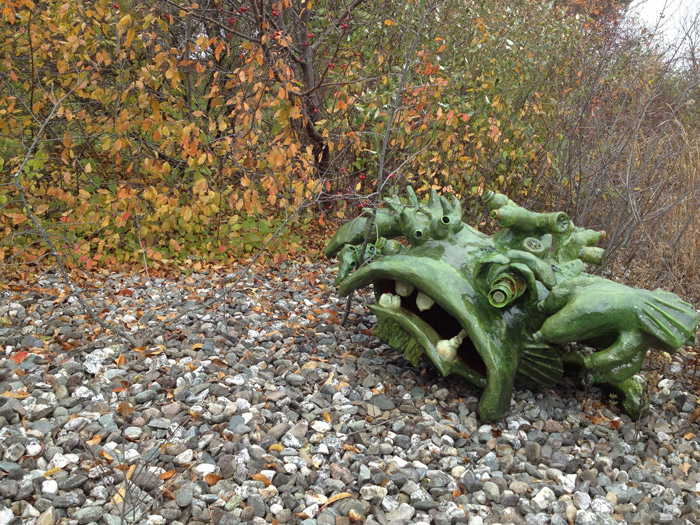 Art shop featuring about 30 artists from Vermont and beyond with a rotating artist on one wall. November 2019: Burlington printmaker Jeff Holmes starts with a sheet of 3/4″ birch plywood that is cut to size, drawn on, then carved away using specialized hand tools to reveal the final image. That image is then inked with a hand roller and sent through a printing press before being dried, signed, and packaged for sale. Each color that you see has to be carved from its own piece of wood and run through the press one block at a time. 270 Pine St, (802) 338-7441, Open Tues-Sat, 10-6, until 8 during First Friday Art. (image: Jeff Holmes at work. Courtesy of the artist.)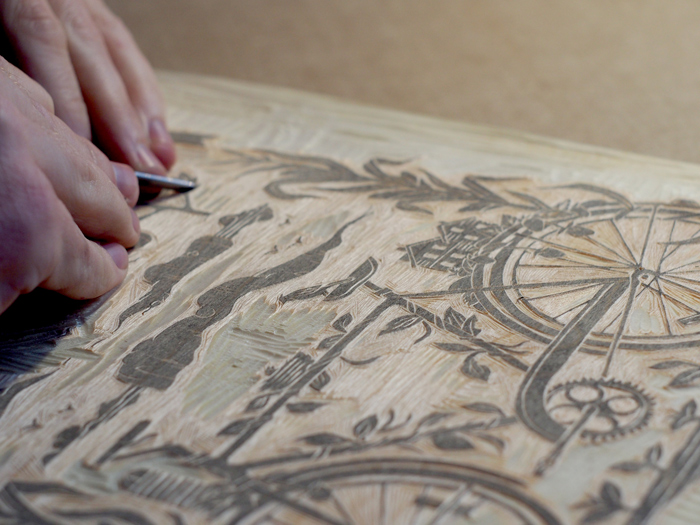 This eclectic second-hand shop is home to a revolving collection of art. 377 Pine St, (802) 540-0107, M, W-Th, 10-5; Fri-Sat, 10-9; Sun, 11-3.
Aaron Stein's license plate artwork: map sculptures, shadow boxes, photo frames, wine racks, cuffs, house trailers, lamps and ornaments all created out of recycled license plates from all 50 states. 266 Pine St (Soda Plant), (802) 355-4091. Open during First Friday Art and by appt.
A custom picture framing workshop that features monthly exhibitions. "World's Best Art!". For the fourth year in a row, see the World's Best Art in the design, hallway and workshop galleries! This exhibition features many pieces from the Dostie Bros. private collection as well as a variety of works created by South End Arts District artists. Much art will be for sale. 308 Pine St #101, (802) 660-9005. Open M-F, 10-6; Sat, 10-3. (image: Vase and Flowers by Dostie (acyrlic on canvas; 2004). Courtesy of the artist)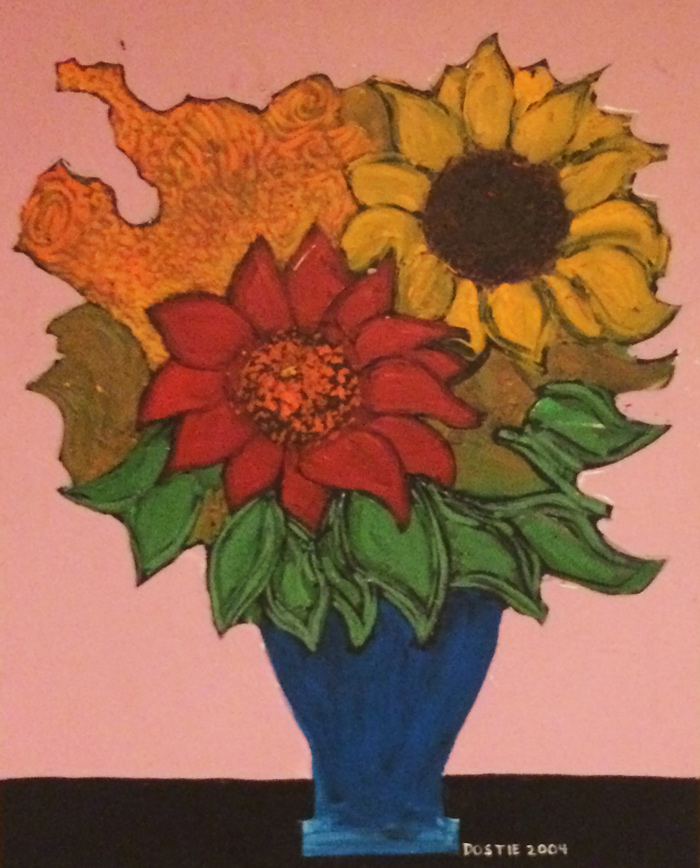 Abstract contemporary by artists Bruce R. MacDonald, Gordon Auchincloss, Joël Urruty and George Peterson. November 2019: "Hue" is the new collection of stainless steel light sculptures by artist Bruce R. MacDonald with a vibrant glow of colored lights. These new squares will be exhibited alongside the HAVOC Gallery artists. 27 Sears Ln (next to Greer's), (800) 639-1868, Open Weds-Fri, 9-5 and for First Friday Art. (image: The Space Between (detail) by Bruce R. MacDonald (45″x70″; stainless steel light sculpture; 2019). Image by Sarah Vogelsang Card. A detail of this image appeared on the cover of November's Art Map Burlington)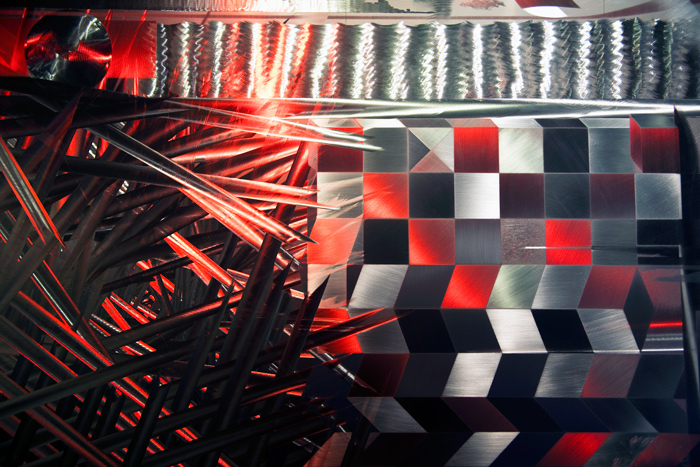 The Art Loft, created in August 2019, is a collection of several local artists. Located in the South End Arts District's Howard Space, which houses businesses of all types in the heart of the art community, I am proud to call this my new Art Home. In November, the artist presents new landscape and abstract collages. 4 Howard St #I-3 (enter by loading dock), (802) 373-7544, Open by appointment and for First Friday Art. (image: At the Capital by Johanne Durocher Yordan. Courtesy of the artist.)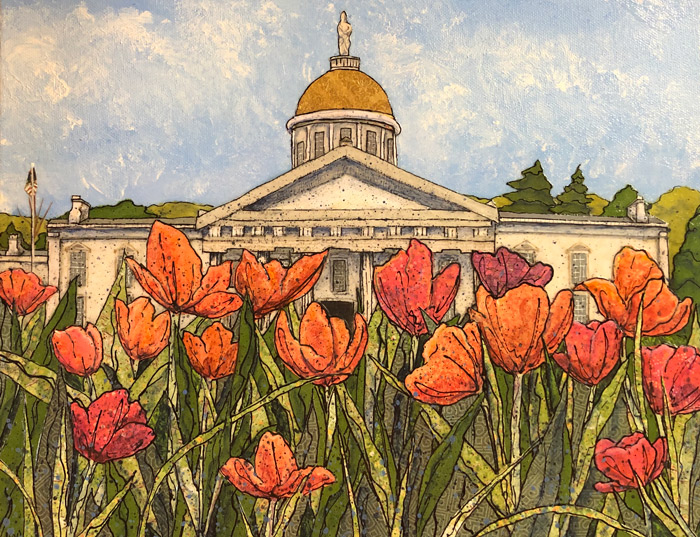 Listing an Exhibition
Are you a gallery, art studio, individual artist, or a business that hosts exhibitions of artwork? Then membership to Art Map Burlington is for you. You can sign-up for a single issue or a full year. For more information, call (802) 264-4839 or EMAIL.