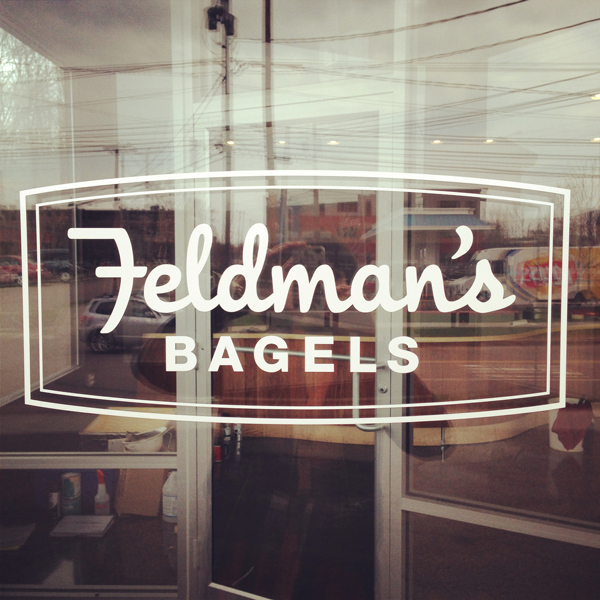 Serving hot bagels and more in a relaxed atmosphere with rotating art shows.
Open Monday-Saturday, 6AM-3PM and Sunday, 7:30AM-3PM.
660 Pine Street
(802) 540-0474
Art Map Burlington #45
---
Josh Dustin
March 2018
Photographer Josh Dustin recently relocated to Burlington from the US Virgin Islands, where he was the founder of the Virgin Islands Professional Photographers Association.
---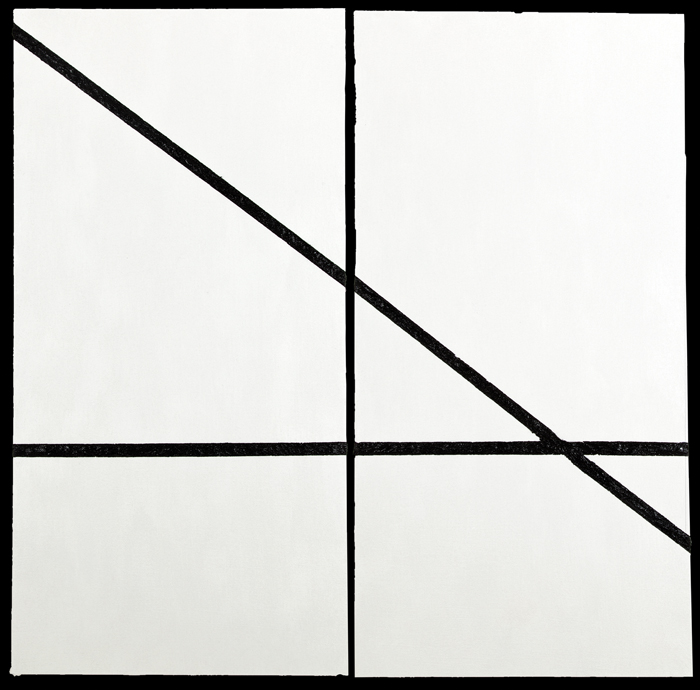 Keilani Lime
February 2018
Stowe artist Keilani Lime "essays to create balance, focus and peace, aiming to reform the din that consumes us" by creating work with a minimalistic philosophy.
Image: Cross Diptych by Keilani Lime
---
Eric Hunter
December 2017-January 2018
Vermont photographer Eric Hunter owns GoAbout Photography, which is about capturing how we go about life.
---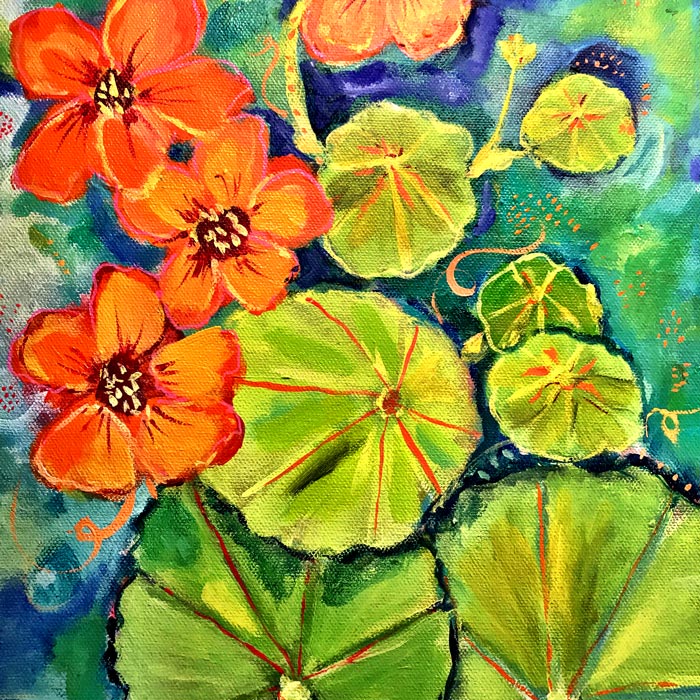 Kathleen Grant
November 2017
Shelburne artist Kathleen Grant works with many different subject matters including landscapes, seascapes, botanicals, fruits, intuitive works, etc. She enjoys dabbling in a little bit of everything which keeps her work fresh. One thing she is consistent with is her use of color, whimsical patterns and movement.
Image: Nasturtiums (8″x10″; ink and acrylic paints; 2017)
---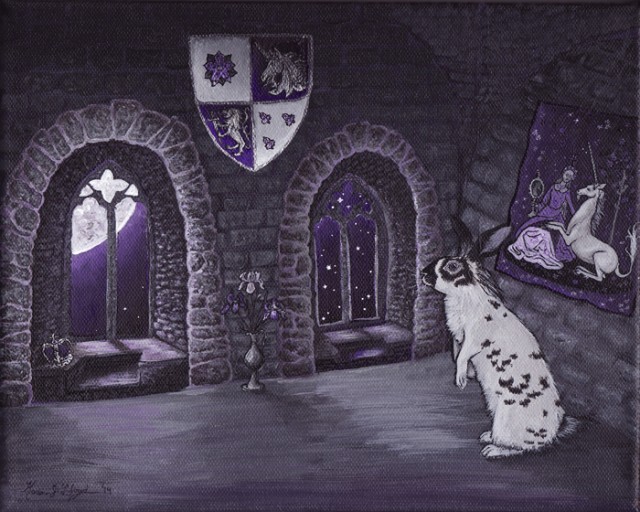 Karen J. Lloyd
October 2017
Winooski artist Karen J. Lloyd "embraces whimsical beauty and dramatic contrasts in art with the hope of evoking an emotional thread to our natural surroundings: the animals and landscapes increasingly overlooked in our fast-paced, human-oriented society."
Image: The Lady Solstice (10″x8″; acrylic on canvas; 2014)
---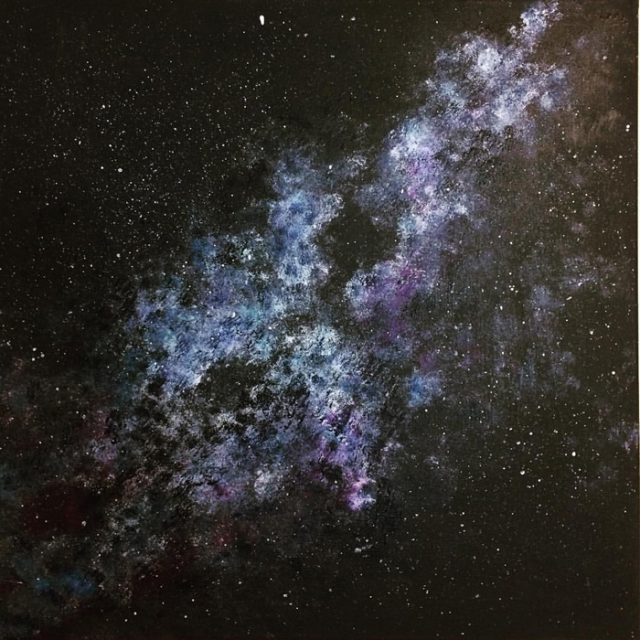 Louella Richer
August-September 2017
The natural beauty of the local landscape continues to be Louella Richer's main inspiration. There is always something different to observe and a new way of interpretation that challenges her with what she sees. Recently, her art has evolved as she's worked through moments in her life with a paintbrush in hand, using expressive arts as a tool for healing. Through the use of acrylic paints, she has given herself the space to express emotions that she couldn't articulate in words.
Image: The In Between (20″x20″; acrylic on canvas; 2016)
---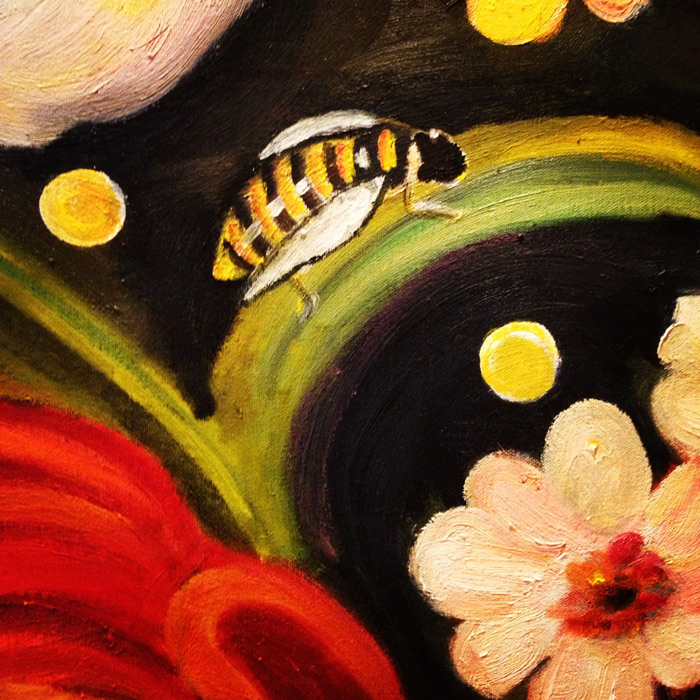 Kimberly Bombard
July 2017
Kimberly Bombard says, "My preferred medium is oil. I love its slipperiness and tactile texture. I love delicately smoothing oranges, yellows, and light blues around a canvas."
Image: Honey, I'm Home!
---
Jessica Remmey
May 2017
Jessica Remmey is a self-taught photographer who looks for beauty in ordinary settings. Her style evokes serenity and healing. A native Vermonter, her photo exhibit highlights the changing seasons in our state.
---
Pretzels
April 2017
Drawings of pretzels made at Feldman's Bagels by students in Leslie Fry's UVM Intro Drawing courses.
---
Davis Studio
December 2016-January 2017
Presenting work by Davis Studio adult students and Davis Studio instructor, Lydia Littwin.
---
Nick Avery: "Light and Space in the Vermont Landscape"
10/1 to 11/27/2016
"Light and Space in the Vermont Landscape" is paintings by Bill Avery based on scenes of central Vermont.
---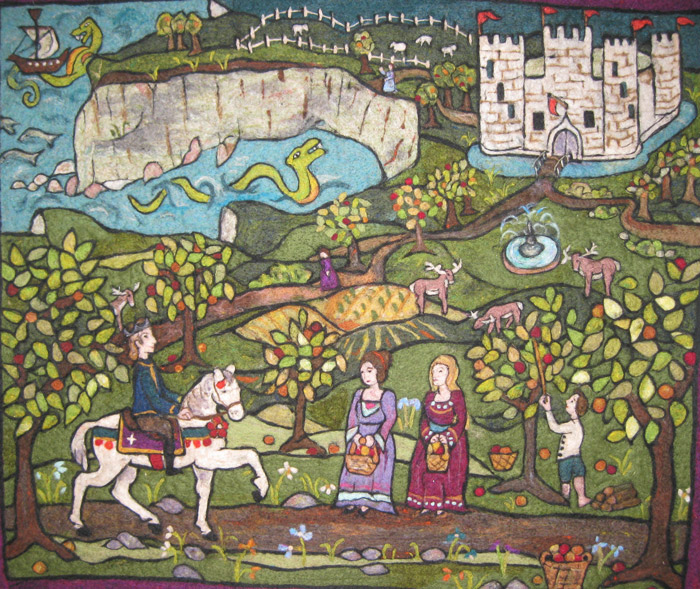 Neysa Russo
August-September 2016
Neysa Russo, who lives and works in Corinth, says this about her work:
Every tapestry and rug is 100% wool felt handcrafted by me. The designs are inspired by ancient embroidery and knitting motifs, Middle Eastern rugs and medieval textiles from around the world and through the ages. Guardian animals, The Tree of Life and The Holy Grail, ancient themes with endless bounty for inspiration.
People, animals and foliage combine to breathe life into my felt tapestries. The perspective is often awkward and the design shapes are rudimentary, but they come together to create the beauty of everyday life. That is the nature of my folk art. (image: The Peacable Kingdom by Neysa Russo (24″x38″; 100% wool; 2015))
---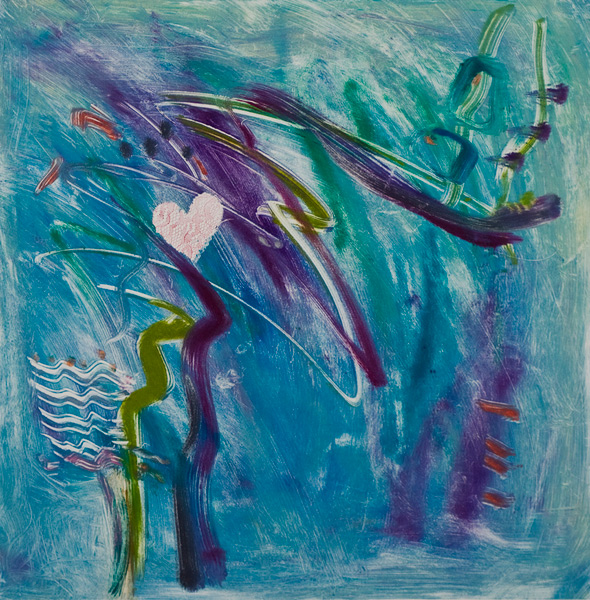 Lyna Lou Nordstrom
May-June 2016
From a profile of Lyna Lou Nordstrom by Kimberly Musial Datchuk in the February 2015 edition of Art Map Burlington: Lyna Lou Nordstrom's monoprints…present viewers with complicated layers of ink and meaning. The intricacies of Nordstrom's prints rival her own complex artistic career. After studying art and religion at Gustavus Adolphus College in St. Peter, Minnesota, she taught art to schoolchildren in North Carolina. While teaching, she expanded her knowledge of diverse media, including batik, a method of dying fabric in which one blocks out sections using wax to allow the dye to adhere to the non-waxed areas. Discovering new methods of working with textiles led Nordstrom to step back from teaching to pursue art full-time, at which point she moved to Vermont. As part of the Vermont Arts Council, she connected with students as the Artist-in-the-Schools. (image: Tangled Up in Blue)