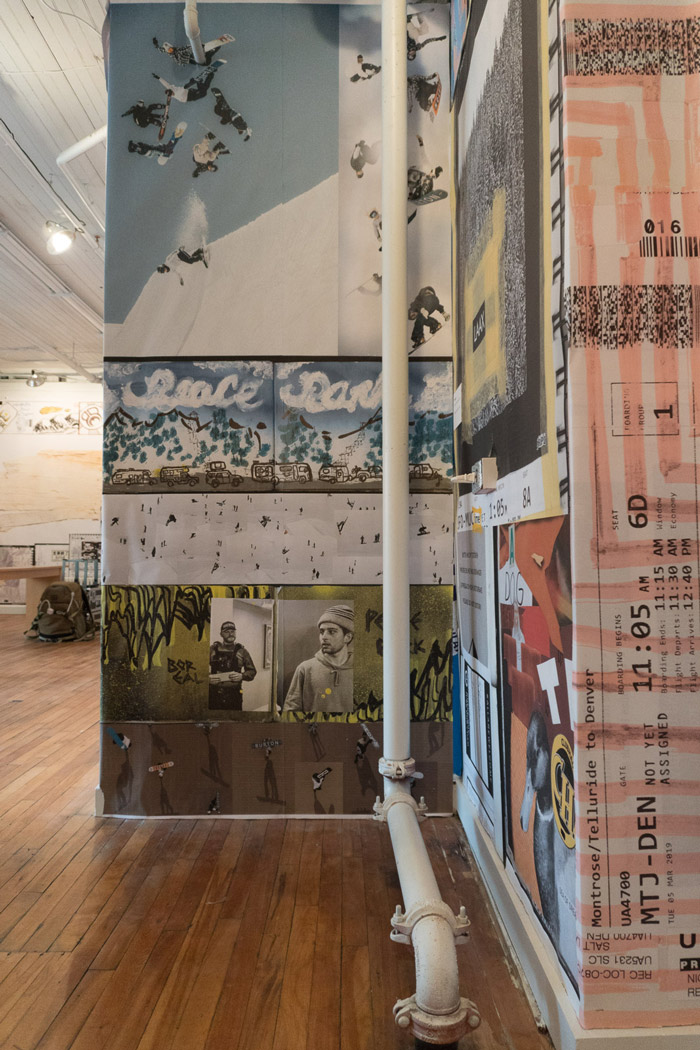 Part of LeZot Camera, the gallery gallery space is similar to Designhaus, a multi-purpose art space in the Top Block of Church Street in the 2000s. It's a large room attached to the store via their developing and printing lab. The space is available to rent for functions, art exhibits, photography shoots/classes, and more. Call (802) 652-2400 for more information.
Hours:
Monday-Saturday, 10AM-6PM
Sunday, 11AM-5PM
180 Main Street
(802) 652-2400
Art Map Burlington #9
---
ART ON VIEW
Scrap'd: Zach Nigro and Dean Blotto Grey
Through 9/15/19
Opening open for September's First Friday Art
The artists say about their work:
Scrap'd is an installation featuring the scrapbooks of Zach Nigro and Dean Blotto Grey. These books were created while spending time travelling with friends and family to a host of locations around the globe. The pages are a collaborative effort from the people we shared moments with: painting, drawing, collaging and creating site-specific entries for each book. We invite you to join our journey and immerse yourself within the walls of LeZot Gallery.
This work was featured on the cover of September's Art Map Burlington.
(images: Scrap'd installation views. Courtesy of the artist.).