The Studio Store has handmade work in pottery, wood, jewelry, and stained glass and the school hosts events and classes for the public on an ongoing basis.
Open Monday-Friday, 10AM-5PM
During November & December, also open Saturday, 10AM-2PM.
64 Harbor Road
Shelburne 05482
(802) 985-3648
Art Map Burlington #62
---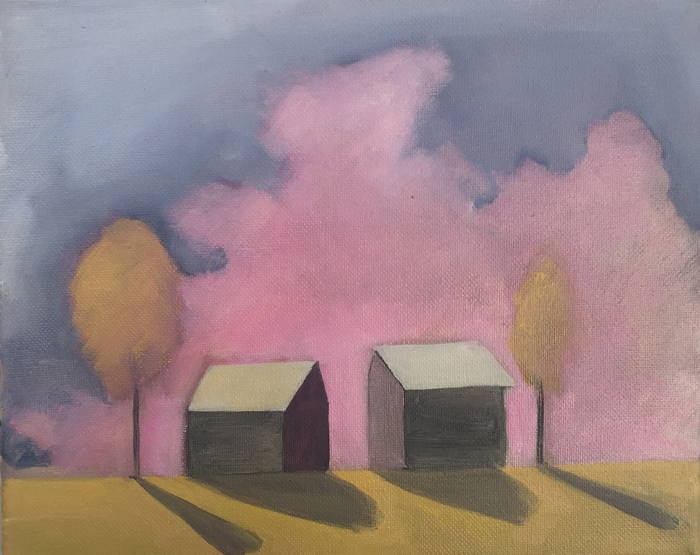 The Autumn Show
11/1/17-2/28/18
"The Autumn Show" features work made by Joseph Pearl, Rik Rolla, Patrick Kennedy, Carol Hanley, Mary Sweeney, Sage Tucker-Ketcham, Sarah Ahrens, Carol Dallas Brown, Kersin Sonnerup, John McCowan, Kerry Dunkling, Deborah Boutellier Paolantonio, Sarah Sprague, Julie Windsong, Misoo Filan, Ryan Cocina, Robert Palmer and Wylie Sofia Garcia.
Image: Two Houses with Pink Cloud by Sage Tucker-Ketcham
---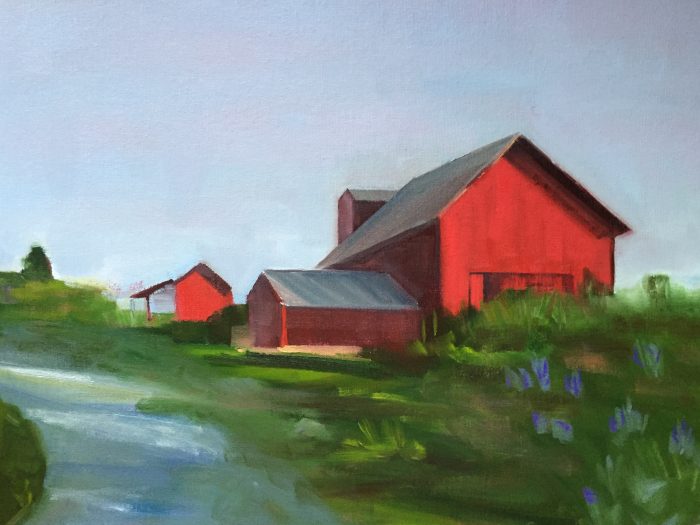 Summer Visual Art Show
6/23 to 9/30/2017
Artist reception: Friday, June 23, 5-7PM
The Summer Visual Art Show showcases oil paintings, drawing in ink and photographs by SCS staff and students Carol Brown-Dallas, Sage Tucker-Ketcham, Misoo Filan, Wylie Garcia, Brook Monte and others.
Image: Evening Sun on the Barn by Carol Brown-Dallas (16″x20″; oil on canvas panel)
---
Spring Show
May 2017
The Spring Show features work by SCS staff, including Wylie Sofia Garcia, Misoo Filan, and Rik Rolla.
---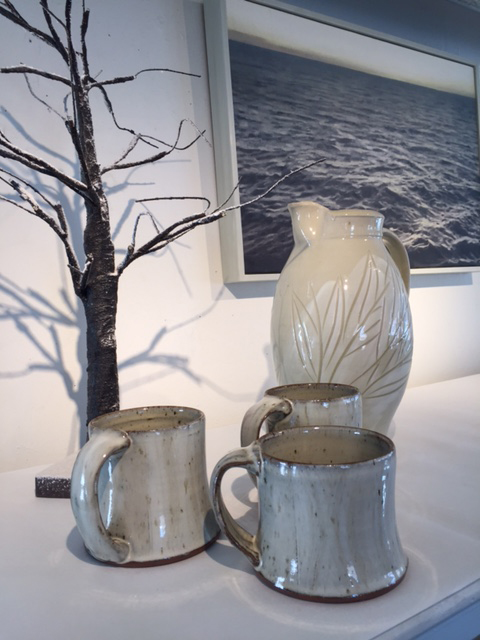 Beautiful Things 2016
11/21/2016 to 2/28/2017
The Shelburne Craft School's gallery is gearing up for our seasonal show! In preparation for the holidays and our sixth annual wreath event, we are thrilled to announce several new artists into our gallery. New pottery is rolling in, including work by Mary Sweeny from York, Maine, as well as by Carol Hanley and Julie Windsong. Studio manager and clay instructor, Rik Rolla, introduces his "Maine Squeeze" ceramic juicers. Dr. Bunky Bernstein's handmade ancient stone cutting boards are waiting to make their way to your counters. Wake Robin resident, Patrick Kennedy has delivered original watercolors and raku pottery, both sculptural and functional. Jewelry by youth instructor and studio assistant, Mikayla Johnson fills the spaces in between. Colorfully painted carved wood panels by Craft School instructor, Brooke Monte adorn the walls. Other visual art includes oil paintings by Craft School student, Kerstin Sonnerup, gouache and ink paintings by education director and local artist Wylie Garcia, along with new landscape paintings by Executive Director, Sage Tucker-Ketcham. That's not all! Come check out the rest of the beautiful work by local Vermont artisans.
---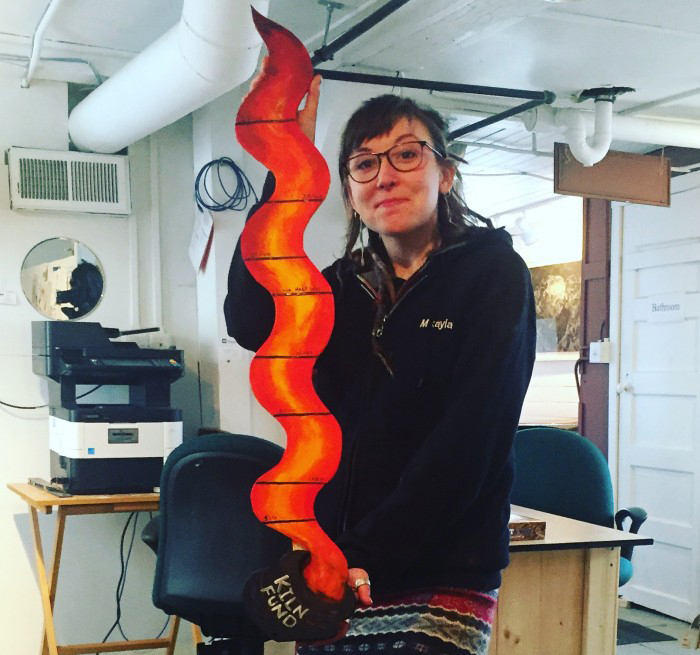 Turn Up the Heat: Kiln Fund
6/1 to 6/30/2016
Help us raise money for new kilns! We have more students; we're making more ceramics and bringing more energy to the pottery studio. To keep pace with our growing classes for kids and adults, we need more kilns and a bigger kiln room. This month, our gallery commission half of our sales will go towards the Kiln Fund. To learn more, please visit our Kiln Fund page HERE.
---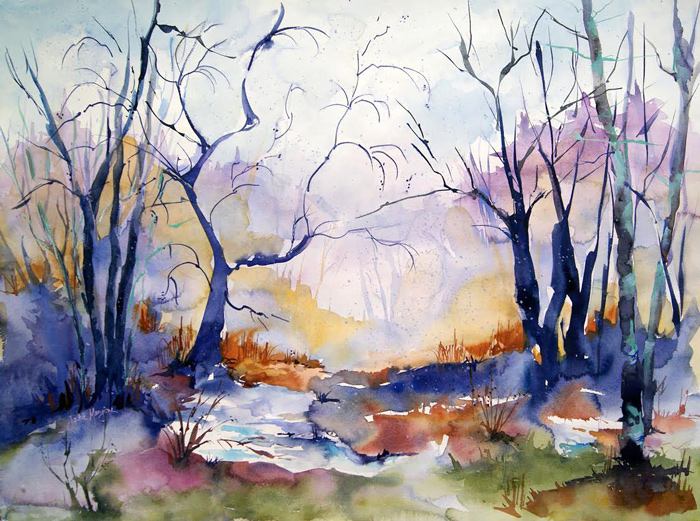 Welcoming Spring
4/1 to 6/1/2016
Where craft is made, since 1945. The Shelburne Craft School strives to inspire individual creativity by providing hands-on education in craft and art in mediums ranging from Clay, Woodworking, Metals and Glass, and Visual Arts. We offer the opportunity for our Staff and Students to exhibit and sell their high quality hand crafted work in our gallery space. (image by visual arts instructor Jackie Mangione)