Open year round. There are 150,000 works in 39 exhibition buildings, 25 of which are historic and were relocated to the Museum grounds. The Pizzagalli Center hosts exhibitions throughout the year.
Open daily
6000 Shelburne Road
Shelburne 05482
(802) 985-3346
Art Map Burlington #61
---
"Puppets: World on a String"
2/17 to 6/3/18
"Puppets: World on a String" provides an introductory survey to the art of puppets, presenting a range of historical to contemporary works in a variety of mediums and forms. This immersive exhibition transports visitors into magical realms where animals speak, shadows come alive, and politicians face their harshest critics. Storytelling and the visual arts collide in this exhibition featuring multimedia works of art by regional and national artists. From 19th century marionettes to contemporary digital installations, these works push the boundaries of our concepts of this age-old art form. The exhibition celebrates the wonder of puppets while investigating the ways that puppet theater mediates between worlds both real and imagined.
In addition to objects from Shelburne Museum's permanent collection which have not been on view for over a decade, other artists featured in "Puppets: World on a String" include: Frank Ballard, Sarah Frechette, Laura Heit, Jane Henson, Jim Henson, Christian Jankowski, Rick Meyerowitz, Tony Oursler, Margo and Rufus Rose, Peter Schumann, Betsy Tobin and Andy Warhol.
---
"Sweet Tooth: The Art of Dessert"
9/23/2017 to 2/18/2018
"Sweet Tooth: The Art of Dessert" explores America's appetite for tantalizing and tasty confections and its impact on modern visual culture. Through the installations of artists working within the subject matter and dessert-themed mixed media, the works of art featured in this exhibition provide a feast for the eyes that is well worth devouring. Delve beneath the sugarcoated surfaces of these delectable paintings, prints, sculpture, and more, and explore the deeper threads of meaning linked to our insatiable desire for sweets.
---
"Hooked on Patty Yoder"
9/30/2017 to 1/31/2018
Bringing together the artist's first and last works alongside preparatory sketches and other ephemera, "Hooked on Patty Yoder" surveys the 13th-year career of American rug hooker Patty Yoder (1943-2005). Best known for her beguiling Alphabet of Sheep (2003), Yoder conceived of her designs as "paintings with wool to be hung and enjoyed as art." Exacting attention to color, composition, and technique, paired with Patty's penchant for high visual standards and whimsical designs, truly sets her work as a new standard within the field of American textile arts.
---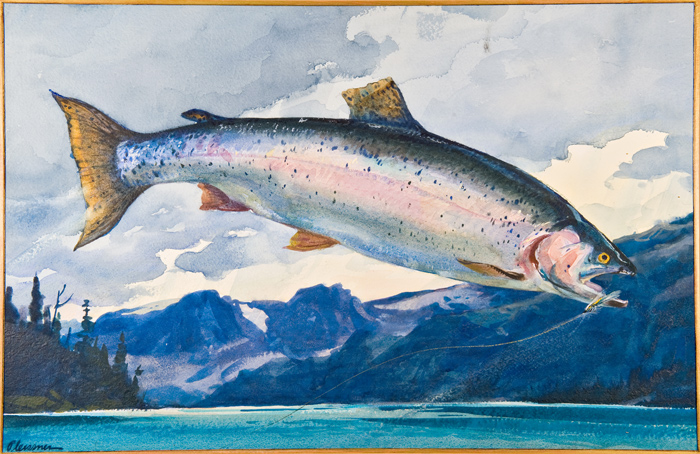 "Upstream with Ogden Pleissner"
5/1/2017 to 10/31/2017
While Ogden Minton Pleissner is recognized today for his hunting and fishing scenes, the artist once noted to his biographer that "I've done quite a few sporting pictures because I have always loved to fish and shoot, but I am not one that specializes in sporting subjects. Ten or 15 percent of my work is sporting–the rest is pure landscape painting." The tension between evocative landscape and lively narrative is especially evident in Pleissner's fishing pictures. Drawn from Shelburne Museum's permanent collection, the paintings, prints, and ephemera featured in the exhibition transport viewers to some of the avid angler's favorite streams, rivers, and lakes from Maine to Wyoming while also conveying Pleissner's first-hand knowledge of and passion for the sport.
Image: Leaping Salmon by Ogden Pleissner (17″x26.75″; watercolor on paper; date unknown). Bequest of Ogden M. Pleissner, 1985-31.10. Photography by Andy Duback.
---
"Wild Spaces, Open Seasons: Hunting and Fishing in American Art"
6/3 to 8/27/2017
"Wild Spaces, Open Seasons: Hunting and Fishing in American Art" is the first major exhibition to explore the visual culture of hunting and fishing in both painting and sculpture from the early 19th century to World War II. The aesthetically rich and culturally important works on view play an influential role in the history of American art.
This exhibition encompasses a wide variety of portraits, landscapes, still lifes, and genre scenes, including iconic works by Thomas Eakins, Winslow Homer, and John Singer Sargent, as well as key pictures by specialist sporting artists such as Charles Deas, Alfred Jacob Miller, Carl Rungius, and Arthur Fitzwilliam Tait. In addition, it sheds new light on modernist interpretations of these subjects by George Bellows and Marsden Hartley, among others. As the only East Coast venue for this exhibition, Shelburne Museum is fortunate to have in its vast collection three-dimensional objects like decoys, antlers, and firearms that will provide additional visual context for viewers exploring not only the exhibition's works but the Museum at large.
American artists' fascination with depicting hunting and fishing was often informed by their own experiences as practitioners and was more than merely a way of commemorating outdoor traditions. More than 70 paintings and sculptures—some of the finest examples of American art—illuminate changing ideas about place, national identity, community, wildlife, and the environment, offering compelling insights into socioeconomic issues and cultural concerns.
The exhibition is in the Murphy and Colgate Gallery of the Pizzagalli Center for Arts and Education.
---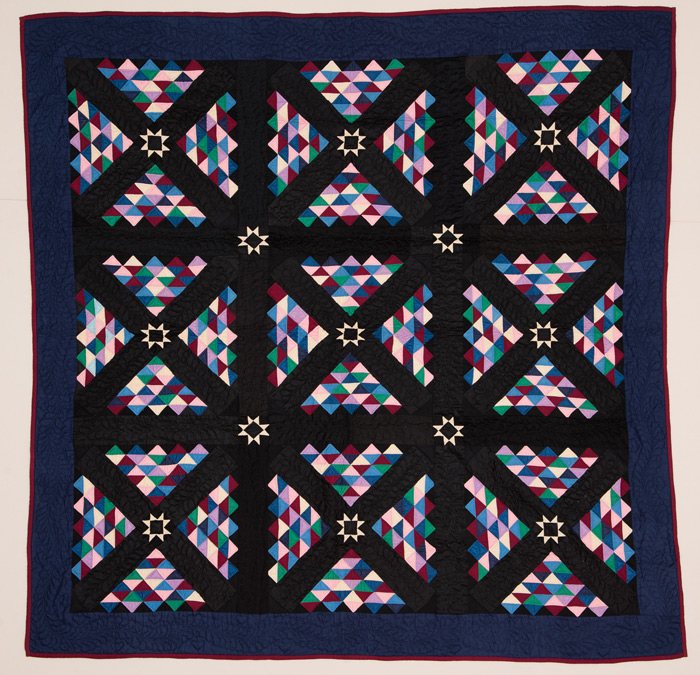 "Pieced Traditions: Jean Lovell Collects"
5/1 to 10/31/2017
Jean Lovell, a resident of Carmel, California and longtime friend of Shelburne Museum, has been collecting historic bedcovers since 1979. The exhibition features donations and loans from Lovell's collection of historic quilts. Assembled over more than three decades from notable dealers like Joel and Kate Kopp (New York City), Phyllis Hader (Stonington, Connecticut), and Stella Rubin (Darnestown, Maryland), the collection is particularly rich in colorful, eye-catching designs. Highlights of the exhibition include Amish and Mennonite quilts from the 19th and 20th centuries ranging from a circa 1890 Double Irish Chain Quilt by Annie Laura Frankfort from Blainsport, Pennsylvania to a circa 1970 Amish A Thousand Pyramids Quilt from Holmes County, Ohio.
Image: Pieced Amish Railroad Crossing Quilt by unidentified maker (81.625″x81.5″; cotton; 1986). Gift of Jean Lovell, 2015-11.1. Photography by Andy Duback.
---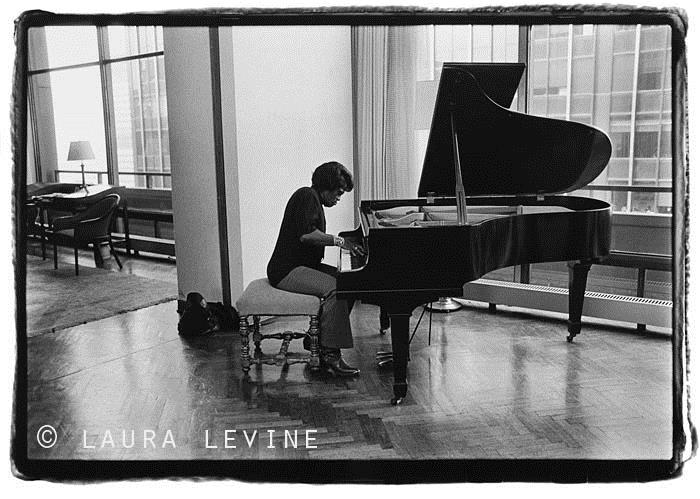 "Backstage Pass: Rock and Roll Photography"
2/11 to 5/7/2017
"Backstage Pass" includes over 300 photographs, studio portraits and candid outtakes of famous rock and roll stars and jazz greats drawn from one of the largest private collections of photographs of rock musicians in the United States.
Image: James Brown, NYC by Laura Levine (gelatin silver print; 1984). Edition 7/50. Private collection. Photograph © Laura Levine.
---
"Hard-Edge Cool"
11/19/2016 to 1/22/2017
"Hard-Edge Cool" is a selection of mid-20th Century prints from the collection of Jason and Dana Routhier of Northfield.
---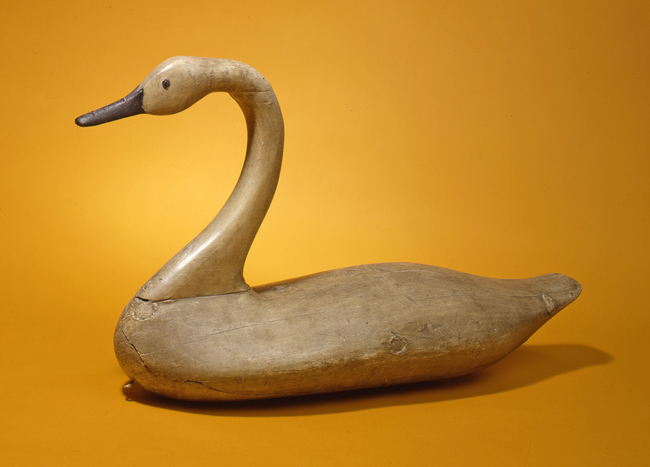 Birds of a Feather
Through 6/19/2016
"Birds of a Feather" explores the illusory and deadly beauty of American wildfowl decoys with 80 decoys culled from the Museum's renowned collection. (image: Swan decoy attributed to Barnes, 1952)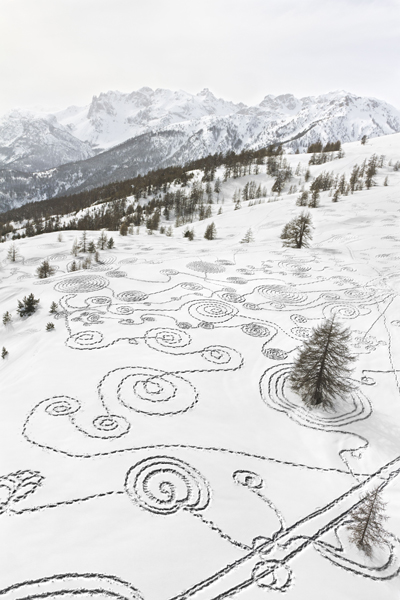 32 degrees: The Art of Winter
Through 5/30/2016
"32°: The Art of Winter" extends out of the gallery to ephemeral and temporary works the museum's expansive grounds. Ephemeral worksinclude the exquisite "Snow Drawings" of acclaimed artist Sonja Hinrichsen, a monumental, whimsical snow sculpture by the Vermont Snow Sculpting Team and "ARCTICtecture: An Ice Shanty Project", by 3 area architectural firms. (image: Snow Drawings, Briancon, France by Sonja Hinrichsen (archival digital photo print; 2014). Courtesy of the artist)