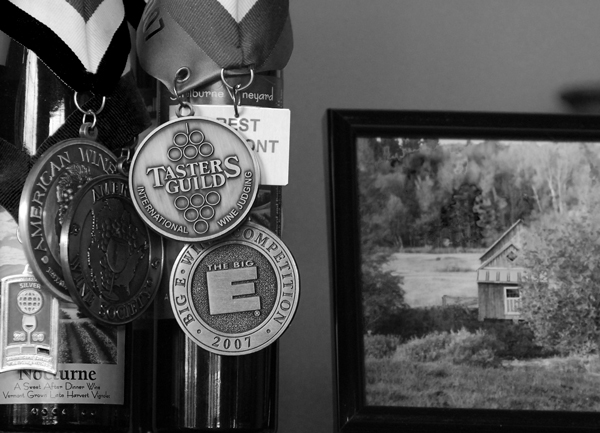 Art and wine among the vines, with quarterly shows of Vermont art in the tasting room.
Open daily:
November-April, 11AM-5PM
May-October, 11AM-6PM
6308 Shelburne Road
Shelburne 05482
(802) 985-8222
Art Map Burlington #63
---
"Painting for a Cure": Ted Montgomery
1/1-4/1/18
Ted Montgomery is an painter based in Charlotte.
---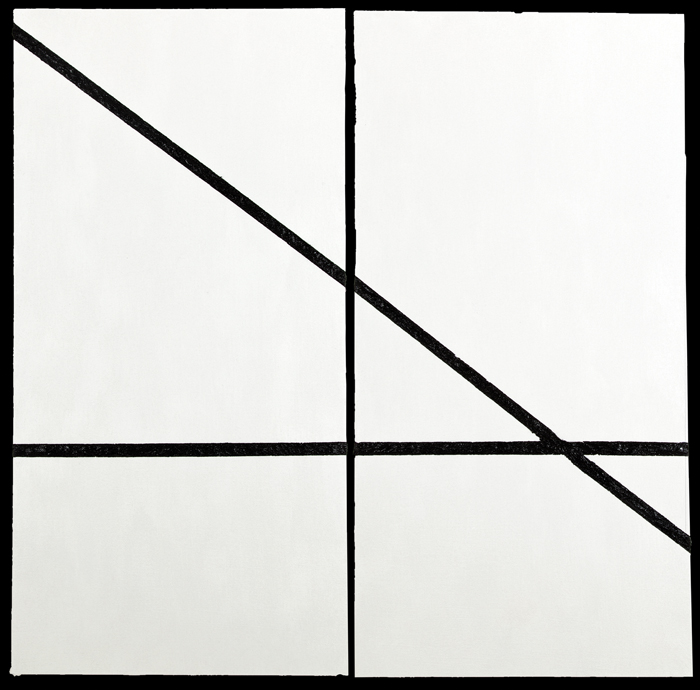 Keilani Lime
10/1/2017 to 1/1/2018
Stowe artist Keilani Lime "essays to create balance, focus and peace, aiming to reform the din that consumes us" by creating work with a minimalistic philosophy.
Image: Cross Diptych by Keilani Lime
---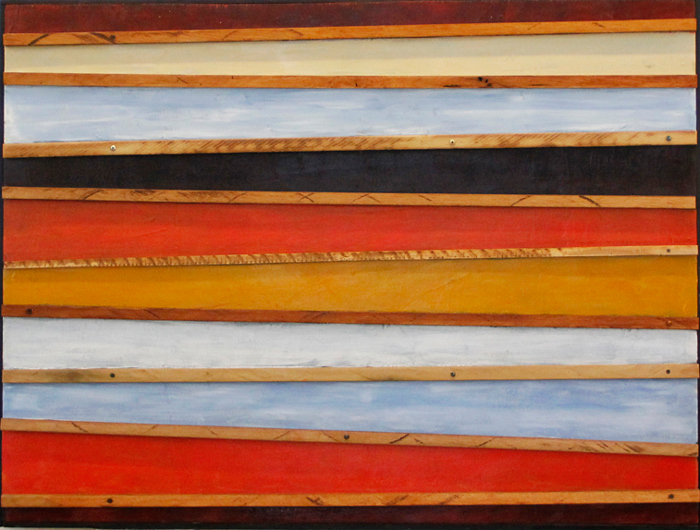 Phil Herbison: "Compositions"
6/1 to 9/30/2017
Phil Herbison says about his work:
The art that I've been creating over the last twelve years has mostly been made out of scraps left over from the previous art I was making. In other words, it's been a self-regenerative process.
Preferring to create new art out of whatever is at hand, I make sure plenty of things are on hand in and around my studio. I work intuitively, pulling together harmonies of texture, color, shape and substance into a final "composition" similar to a musical composition, but visual and with the added sense of "touch".
Because I take a sculptural as well as painterly approach, the "tactile" has become important to me. In the end, the aesthetic statements I make are not "pictures" so much as "objects".
Image: Strata #2 by Phil Herbison (37″x49″; painted wood pieces on wood panel)
---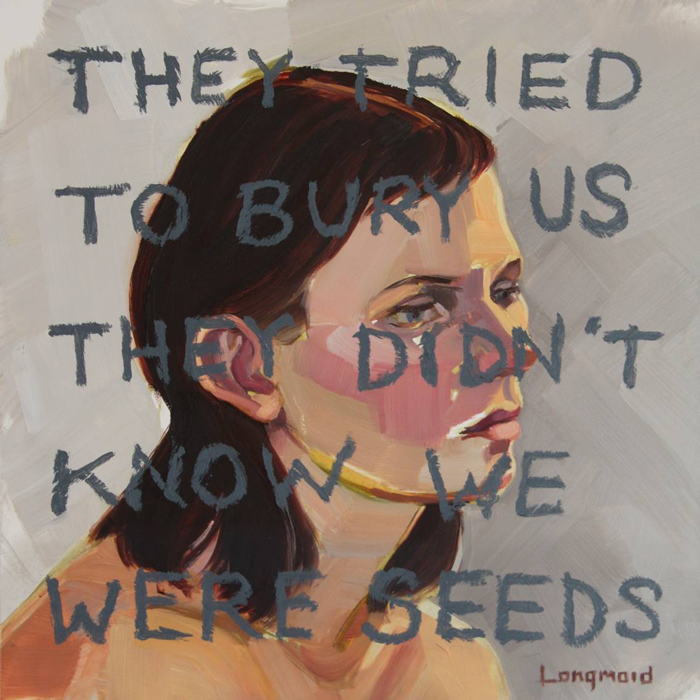 Kate Longmaid: "Freedom Speak"
3/1 to 5/31/2017
A resident of Shelburne since 1994, Longmaid has an impressive resume of artistic accomplishments and holds a doctorate in clinical psychology. Longmaid's work in psychology is focused on helping individuals "realize their creative potential and create more vibrant and fulfilling lives." Through portraiture she finds the opportunity to explore "the rich terrain of individual identity" and what emerges from the relationship between the artist and her subject.
This exhibit represents the nexus of her professional and artistic life. Through portraits painted from life she seeks "to capture a sense of immediacy, freshness, and depth" conveyed by her subjects and "to convey the unique presence of each subject as well as our shared humanity." In this exhibit she has reworked many of her portraits, adding graffiti like slogans to release her own and her subjects' voices using slogans lifted from recent political events, poetry, historic speeches and other sources. Her message is both contemporary and culturally, socially and politically relevant, expounding upon the importance of taking a stand and "speaking on behalf of those who cannot speak or are at risk of being silenced."
Image: They Tried to Bury Us (Mexican Proverb) by Kate Longmaid (16″x16″, oil on wood panel; 2017)
---
Peter Fried: "The Commonplace"
12/1/2016 to 3/1/2017
Opening reception: Sunday, December 11, 2-5PM
A painter of rural and urban realist landscapes and minimalist abstracts, Vergennes artist Peter Fried presents "The Commonplace". He says, "Art…might catalyze the rediscovery of a saner way of being in the world–individually and collectively."
---
Lisa Mann: "Reverie"
9/2 to 11/30/2016
For Fall 2016, Shelburne Vineyard presents paintings by Shelburne artist Lisa Mann in the Tasting Room.
---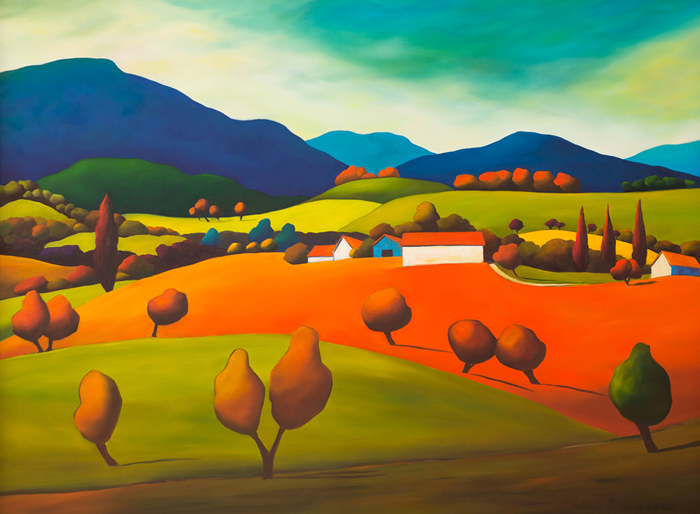 Anne Cady: "On the Road from the Mountains to the Lake"
6/1 to 8/31/2016
Anne Cady's distinctive oil paintings are inspired by the Vermont countryside that surrounds her. Her recent travels on the back roads of California and Southern France have begun to influence her newer work. Her paintings are playful and bold, full of vibrant color and spirit. They are held in collections throughout the U.S., Canada, New Zealand and Europe.
Vermont has been Anne's home for most of her adult life. She is a graduate of Middlebury College, the mother of four children and the proud grandmother of five. Her home is located on a small horse farm in New Haven, where she lives with her husband and youngest son, Rider, two labs, and five horses. (image: A Yellow Field for You by Anne Cady (36″x48″; oil on canvas))
---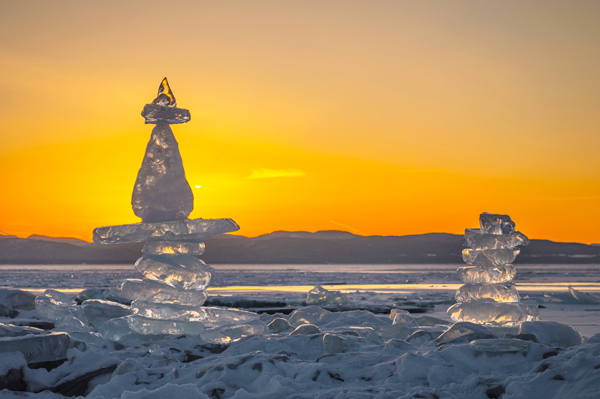 Kurt Madison
3/1/2016 to 5/31/2016
Kurt Madison creates pieces that express the color and energetic imagery of the natural landscape. This show features extraordinary winter scenes that reveal a palette both surprising and breathtaking, even as they reflect what the world presents. Artist reception: Saturday, March 6, 2-4PM. (image: Final Outpost, Burlington, Vermont by Kurt Madison)